McKillop: ready for the new challenges of a new year.
Image: INPHO
McKillop: ready for the new challenges of a new year.
Image: INPHO
IT WAS ALMOST imperceptible but it was there, a disbelieving shake of the head. As the curtain came down on London 2012 in a spectacular closing ceremony, Glengormley's Michael McKillop was centre stage to receive a special award recognising his work as an ambassador for Paralympic sport.
80,000 people watched on in the Olympic Stadium as well as millions more around the world on TV. McKillop was a most worthy winner and yet in that affable and modest way of his, the enormity of the honour seemed to leave him in awe, rather than the other way around as it usually is when he competes.
He "endeavours to empower the younger generation through his success," the Whang Youn Dai award committee said in their commendation. In that very stadium he had done exactly that, first setting a new world record as he defended the 800m T37 gold he won in Beijing and then adding another in the 1500m T37, a magic moment crowned when his mother Catherine presented him with his medal in one of the emotional highlights of the Games, if not the year.
McKillop loves Paralympic sport; loves it for the possibilities it presents and the pride it brings. But as he moves on from those two whirlwind weeks in London, he wants to make one distinction very clear: this will always be an important part of who he is as an athlete but it will never define him.
"People have looked at me as an athlete up until this point," he says. "I wouldn't like to think they'll look at me any other way now."
The 22-year-old, who suffers from a mild form of cerebral palsy, is no stranger to able-bodied competition with his club St Malachy's AC. After London the plan was to target a place on the Irish U23 team for the European Cross Country Championships in Portugal earlier this month, but he fractured his wrist when he fell off a bike while on holiday.
Instead thoughts turn to the new year when he will return to action on the local cross country circuit. He'll meet the same old faces in the same old places, but this time, you get the feeling things might be slightly different.
"Because I've competed in able-bodied sport for years, people have just seen me as Michael McKillop the runner, but it was the first time that some of the athletes got a real insight into who I actually am and what I suffer from and how it affects me. This coming year, I'm sure that I'm going to get a lot of people that I've raced against for years and years asking me about how my training is and taking a bit more interest in my disability.
I don't want to lose the respect of an able-bodied athlete who might think 'Oh, he's a Paralympic athlete and that's great.' I see myself as able-bodied. Whenever I step on the start line against able-bodied people, I don't have a disability. I'm exactly the same as them and all I want to do is do my best in able-bodied sport.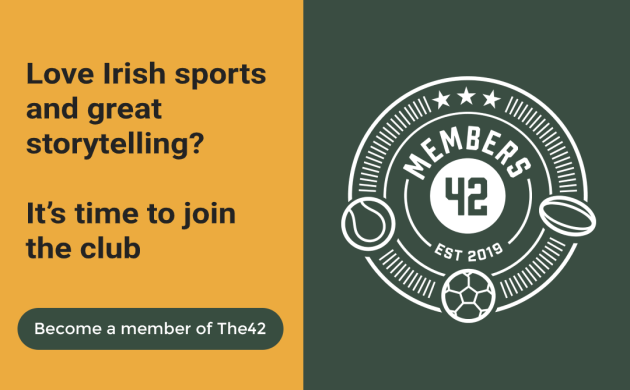 His wins in London extended a six-year unbeaten streak at Paralympic level but if his closest competitors hope to pounce on any distraction, they'll be sorely disappointed. When the IPC World Championships start in Lyon next July, he promises to be as focused and determined as ever.
"I just want to get a really, really hard winter in me and hopefully get focused. Obviously, Paralympic sport is my goal and able-bodied is there to aid me and help me to get to where I want to be at Paralympic level. That's what I'm judged on.
"If I can go to Lyon and retain both of my titles, it shows people that I'm still there and I'm still hungry for winning and I'll never give up."
That burning desire to succeed against all competitors dovetails nicely with a much broader goal of McKillop's: to fight for the recognition that Paralympic athletes deserve as elite sportspeople. It will never be held in the same esteem as its able-bodied counterpart, he admits, but this is still a very serious, ultra-competitive business.
If the success of this summer's Games represented a huge step forward, he now wants to help spearhead initiatives to kick it on again, like the lobbying by British sprinter Jonnie Peacock to have more para-events integrated into the Diamond League schedule.
"[I want] to be a better athlete, to win more titles, to be the best role model in Paralympic sport, and really progress Paralympic sport among able-bodied people and teach them that we're not disabled people who take part in sport. We're sports people who have a disability.
"I think that's very important because there wouldn't have been 80,000 people in that stadium every night if they had seen us as disabled athletes. They saw us as sports people.
I started my Para career at 16 so I've grown up with it, from a young boy into adulthood. I've realised that some people perceive Paralympic sport as not elite and people who don't give you credit for what you've achieved. I think it's very important for people to understand that it's not a piss-take. We're not just running around, jogging, having a bit of fun. We're training our asses off seven days a week to be the best athletes we can.
Breaking down these perceptions is no easy task but like everything he does, it's the challenge that McKillop thrives on.