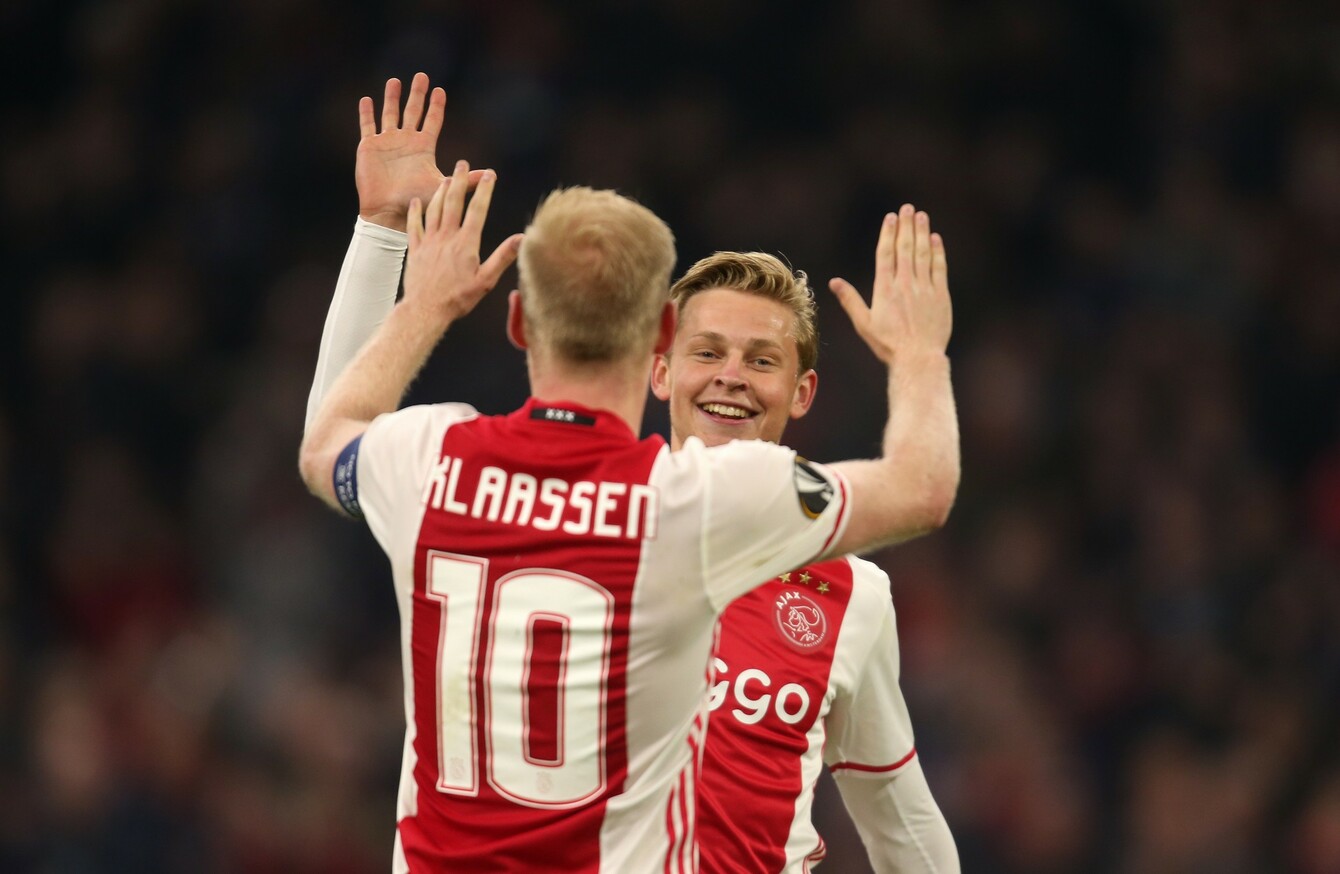 Image: Ina Fassbender
Image: Ina Fassbender
ON THURSDAY, AJAX won their Europa League quarter-final first-leg against Schalke. It was a 2-0 victory but many fans argued the performance was their best in over a decade.
The energy and purpose to their game was of little surprise considering their youthful lineup.
Remarkably, six of the Ajax starting XI were under the age of 21. Four teenagers featured, with two of them (including Patrick Kluivert's son Justin) starting and two more coming off the bench.
Amin Younes and Bertrand Traore displayed some terrific skills throughout while Davy Klaassen scored twice, much to the delight of a rapturous crowd inside the Amsterdam Arena.
Without an Eredivise title since 2014, they're just one point behind Feyenoord in the current league standings and optimism is high that they can reel in their rivals from Rotterdam.
But, going by last night, they will also be a handful to anyone they'll face in the latter stages of the Europa League
They haven't won a European title since 1995 and on the grandest stage in recent years, they've regularly been brushed aside. Their elite players have usually been seduced by the Premier League and elsewhere and it's been tough to keep any sort of momentum.
But, with the turnover of personnel, it means that young players are consistently being afforded opportunities to shine in the first-team. For Ajax, it's necessary to keep their seat at football's top table. And they're currently reaping the rewards owing to a glittering conveyor-belt of young talent.
Perhaps this is the start of a sustained period of success.