CHRISTMAS IS A strange time of year for former Cavan footballer Alan O'Mara.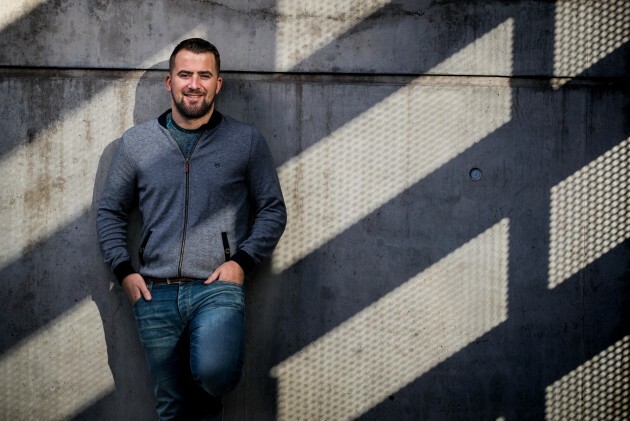 Morgan Treacy / INPHO Alan O'Mara. Morgan Treacy / INPHO / INPHO
Like many others, he sees it as a time for reflection and has been scribbling his observations in a notebook in preparation for the festive holiday.
But under that layer of calm lies the memories of a much bleaker time in O'Mara's life when Christmas was a time of despair for him.
During two previous winters, he came close to death due to suicidal thoughts, which stemmed from his struggle with depression.
The former inter-county goalkeeper has worked hard to climb his way out of that abyss, and there's one aspect of his recovery that has remained a constant source of comfort for him throughout — having real conversations with others.
O'Mara speaks with a relaxed tone in the Croke Park hotel and at various points during over conversation, people come over to say hello as the flames lick the air above the fireplace across from us.
A former Cavan county chairman is the first to stop by for a quick chat, while another person drops by later on and arranges to see O'Mara after our interview.
They're all drawn in by his warmth and it's easy to understand why.
He speaks with the same soothing pitch that listeners of the Real Talks podcast will be familiar with. The GAA podcast is an extension of O'Mara's business which was founded in 2016 and goes by the same name.
Among the services that O'Mara provides through his work at Real Talks, is to deliver presentations on mental health and resilience, and these themes surface at different times in the podcasts.
One of O'Mara's ambitions for pursuing the idea initially, was to disprove the misconceptions that GAA players lack personality. Having worked as a journalist, and also fulfilled the media obligations as an inter-county player, he could identify a certain disconnect between players and the press.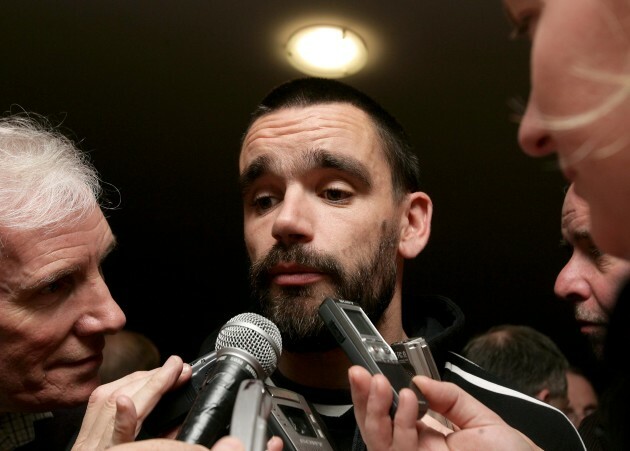 Dan Sheridan / INPHO A press scrum surrounds former Tyrone footballer Ryan McMenamin. Dan Sheridan / INPHO / INPHO
Media huddles are how players primarily communicate with the media, and O'Mara wanted to see if he could facilitate a different kind of conversation in a one-on-one setting where a player can just 'shoot the breeze,' as he puts it.
The podcasts are clearly having a positive effect already, and have been listened to some 60,000 times in over 80 countries, including places as far away as the middle east.
"It can go to places it wants to go and it can find its way to places that you never thought. I can go into the analytics and see that it's been listened to in the Lebanon or someone has listened to it in Dubai. There's just a far wider reach."
O'Mara planned to do 10 podcasts but ended up with 18 in the first season which started earlier this year, and he's quite pleased with how they've turned out so far.
"There is a perception that they're (GAA players) all robots and never say anything. It's just not true," he tells The42.
"Some of the most interesting, authentic and inspiring people I've met are GAA people.
"I've been on both sides of the coin. I'm a journalist, I've worked in the media department of Croke Park and I've been a player. I just wanted to see if I could do something different. I'm not saying it's perfect, I'm not saying it's the best thing in the world.
"Loads of people are doing podcasts, but I just wanted to put my own slant on it. It's just a conversation, it's not an interview. Players can give whatever they want to give and keep whatever they want to keep. The basic premise is to share life lessons so that other players listen.
Some of those players won't give that interview to a newspaper. They've negative connotations with newspapers because of the headline aspect of it. That relationship is a little bit broken for the GAA in general."
He adds:
"They're (the podcasts) kept fairly informal. I like to keep them as chats rather than an interview. There's a hard balance in that because someone could be listening and think, 'O'Mara's talking sh**e there.'
"Part of that for me is making the player feel like they're part of the conversation. It's a fine line."
Each episode is roughly an hour long and a host of prominent GAA figures feature in the one-on-one interviews which cover a myriad of topics.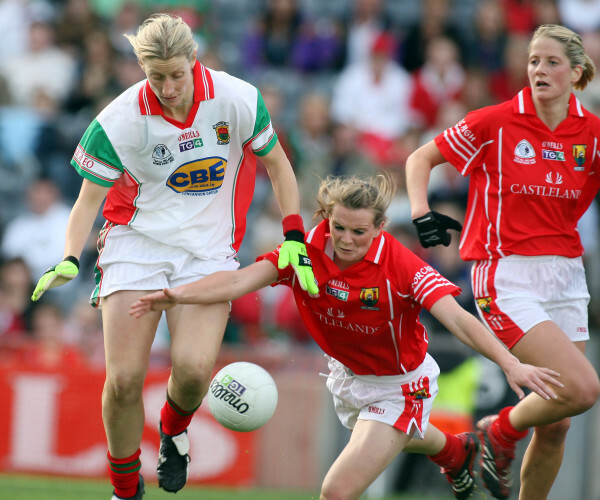 Lorraine O'Sullivan / INPHO Cora Statunon and Briege Corkery. Lorraine O'Sullivan / INPHO / INPHO
Cora Staunton (episode nine) spoke about the impact of her mother's death on her as a teenager, Briege Corkery (episode 15) explained why she decided to take a year out from inter-county football and camogie in 2017, while Michael Fennelly (episode 12) discussed his injury difficulties and how they impacted his hurling career.
The first episode with Dublin All-Ireland winning footballer Kevin McManamon featured a conversation about psychology among other things which fascinated O'Mara.
Real Talks / SoundCloud
"It's one of the best conversations I've had in life. It's not often you get to talk about lyrics by Damien Dempsey. It was a proper conversation," says O'Mara.
That's merely a flavour of some of some of the discussion points which come up during the various interviews, and the the GAA aspect of their lives is not the focus of the podcasts.
According to O'Mara, each interviewee said they felt good about agreeing to sit down and participate in the Real Talks concept.
"Nearly every time, (they said) they enjoyed it. From players' perspective, there's the whole issue in the season with media coverage and all that.
"My podcast is not a media venture really, it's a little niche in itself so they enjoyed it.
Someone got in touch with me after and said, 'thank you for that, it made me reflect on a certain thing that happened in my life.'"
"We all have thoughts all the time and saying them out loud offloads them and you hear your own words, so you can think about them after.
"The whole thing is not about playing anyway, I'd hope the listener gets that. The playing is the common thread that brings these people together but there's a whole different variation of stuff there.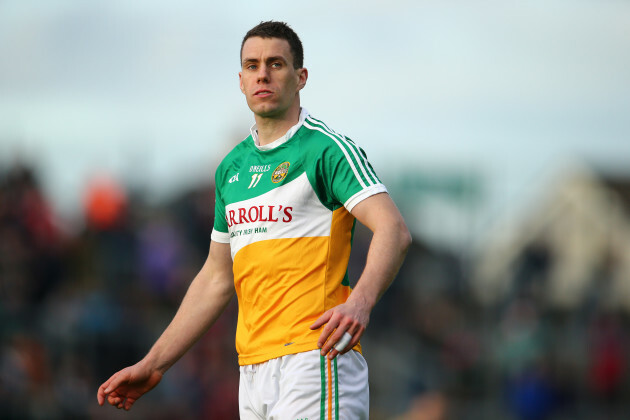 Cathal Noonan / INPHO Former Offaly footballer Niall McNamee features in episode 5 of the Real Talks podcast. Cathal Noonan / INPHO / INPHO
"They're all fascinating in their own right. I want people to know that these people are interesting and that you can learn an awful lot from them. Sports people in particular can learn an awful lot from each other."
Reflection is another element of the Real Talks podcast which is important to O'Mara. Athletes are generally trained to think about the future rather than reflect on the past. Their focus is generally on the next ball, next training session and the next game.
O'Mara accepts that that is part of the psychology of sports performance and stresses that teams have learned to incorporate reflection into the dressing room in the form of stats and analysis.
But he has a deeper interest in encouraging them to reflect on other aspects of their personal life.
Reflection is good and the society we live in today, we're kind of programmed not to reflect so if you have a couple of minutes to yourself, you take out your phone, start scrolling and distract your brain for as long as you're on your own.
"I go into schools a bit and I see phones — and I'm as bad as anyone — but at least I'm aware of it. There's times where I'll delete all the apps off my phone for months and just go back to basics.
"That sort of hour mark (of the podcast interview) appealed to me. I suppose when you're interviewing someone, it's very hard just to crack open an egg straight away.
"You have to take your time to warm it up and I will always use the first 15 or 20 minutes to have a loose chat around career, reflection and just get them talking.
"Around the 20 minute mark, I want to talk about life lessons, good times, bad times."
O'Mara's last counselling session was in 2014. He has learned some important skills which have allowed him to park that treatment and live an independent life.
James Crombie / INPHO Alan O'Mara in action for Cavan in the 2013 SFC All-Ireland quarter-final against Kerry. James Crombie / INPHO / INPHO
In conjunction with the sincere conversations he has with the people in his life, he has also incorporated the services of a life coach to help him analyse how things are progressing career-wise, along with other aspects of his life.
Christmas is a time of mixed emotions for O'Mara. The memories of a darker time in his life are still there, and he's prepared for those moments of hurt when he hears about another sufferer of suicidal thoughts who unfortunately could not escape their turmoil in time.
Having real talks has helped strengthen his recovery, and he hopes that the Real Talks podcast will highlight the importance of those kind of talks among those who listen in.
I know they're not perfect and I'm learning all the time doing them but as I said, it's an hour long. There's real conversation in it where people talk about life lessons, leadership, good times, bad times. There's power in that and everyone relates to them in a different way.
"Most of us go through the same thing but we're just afraid to talk about it.
"We need to get better dealing with the resilience."
To listen back to any of the Real Talks episodes, click here.
If you need to talk – contact Pieta House at 1800 247 247, or the GPA Counselling Service on 1800 989 285 (0800 044 5059 – for callers in Northern Ireland).
The42 has just published its first book, Behind The Lines, a collection of some of the year's best sports stories. Pick up your copy in Eason's, or order it here today (€10):