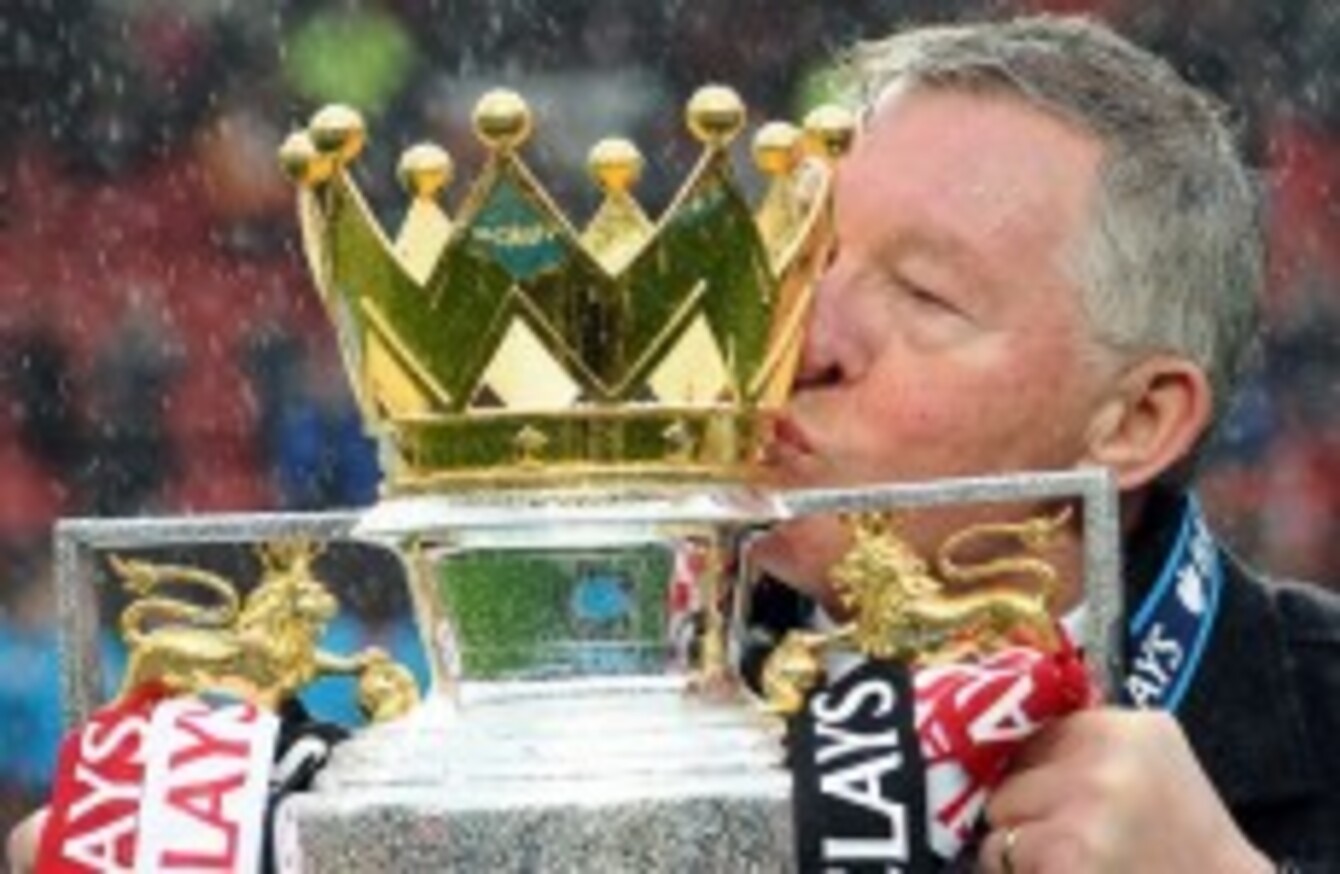 Image: action images
Image: action images
ALEX FERGUSON HAS revealed last season's disappointment gave him the desire to leave Manchester United a winner.
After losing the title to Manchester City in the final seconds of the 2011-12 campaign, Ferguson was keen to get his hands back on the trophy this time around, and admitted that once he had decided to retire he was desperate to leave the club on a high.
United have extended their lead at the top of the Premier League from four points to 10 points between Christmas and now, with a victory over Aston Villa on 22 April sealing the club's 20th league title and 13th under Ferguson.
"(At Christmas) I said (to his wife) 'I really need to go out a winner. We need to win something'," he explained at the club's end of season awards ceremony. After the disappointment of last season we couldn't take a second one. I was hopeful we'd win it and we did.
"We had a terrific points lead. The problem is when you have a lead and you start to lose a point. When we lost to City in the Monday night game you start to think 'Christ, you can't throw this away'."
"Fortunately, the next week, we played at Stoke and were terrific and then we went down to West Ham, their crew, and we had to battle in these games. I thought then we'd be okay."
The Scot, who informed the club of his plans to retire in March, had praise for the patience they have shown him during his 26-year reign, labelling them different to every other club because of their reluctance to make managerial changes in harder times.
"It's an unusual club Manchester United, it really is," he continued. "If you look at the behaviour of some clubs sacking managers left, right and centre… and I'm not naming any one club — it's the whole lot of them. We as a club have patience, show trust, show loyalty and it's rewarded."
The loyalty of the players was also something that impressed Ferguson, during his tenure the likes of Ryan Giggs, Paul Scholes and Gary Neville have made 2259 appearances between them and the Scot thinks that says a lot about the club and its appeal to players.
"There's no club in the world who can keep players the length of time we've kept the likes of Giggsy, Scholesy, Rio Ferdinand, Gary Neville. For years and years," he added. "In my time there's been, I think, 10 testimonials. No club can do that."
At the end of season awards the United players voted Michael Carrick as their player of the year, with Robin van Persie receiving the fans' vote having scored 29 goals in all competitions in his debut season at Old Trafford.