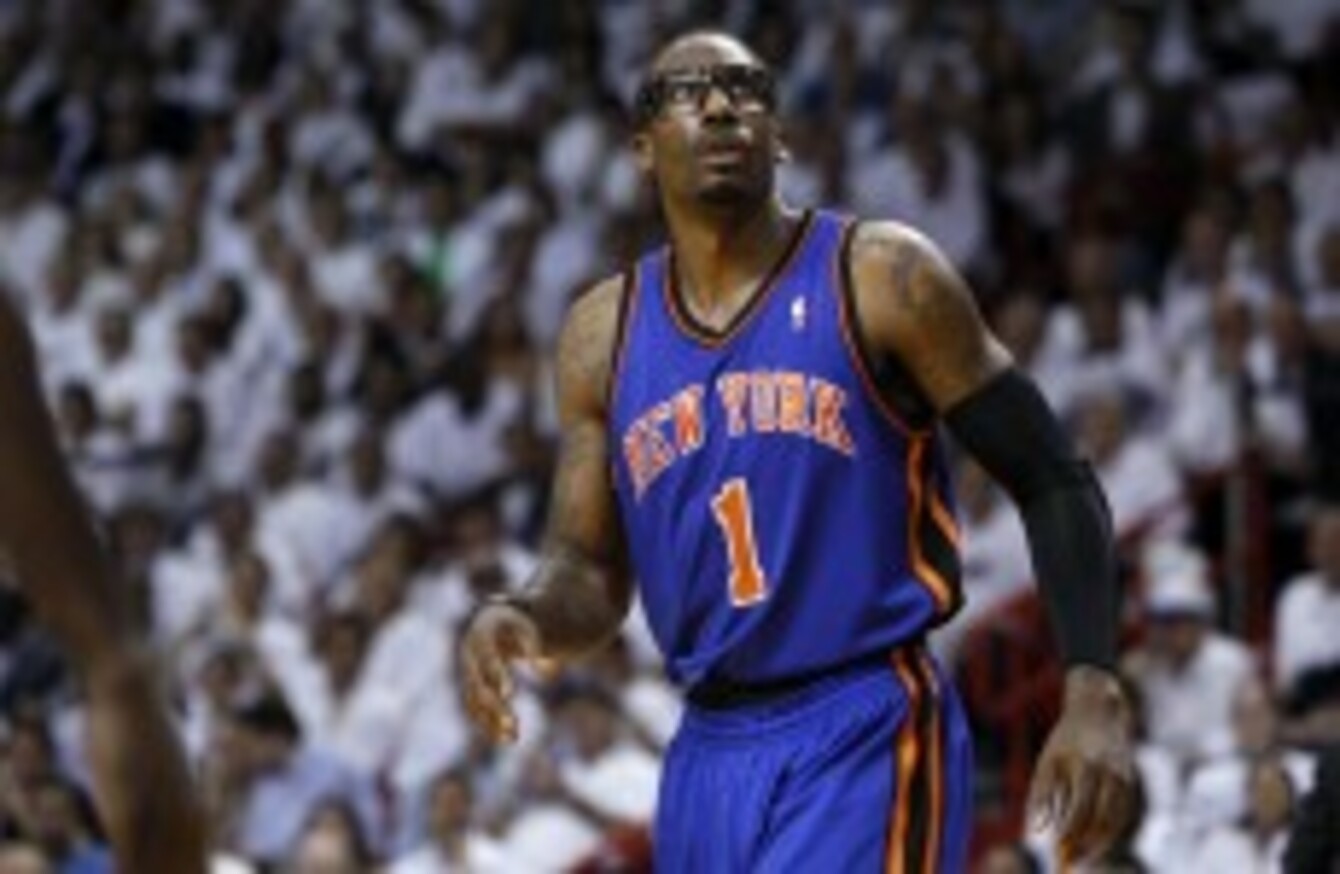 Image: Lynne Sladky/AP/Press Association Images
Image: Lynne Sladky/AP/Press Association Images
THE NEW YORK Knicks play the MIAMI Heat tonight in the first round of the NBA playoffs but Amar'e Stoudemire won't play a minute because of his incident with the fire extinguisher.
Stoudemire tried to release some rage after the Knicks' game on Monday when he punched a fire extinguisher, but his hand ended up a bloody mess.
After the tabloids poked fun at Stoudemire as much as possible, he told his side of the story to the New York Times:
"I was walking down the corridor frustrated that we were down, 0-2, and I swung my arm at the wall. The fire extinguisher door was 85 percent metal and 2 percent glass, or whatever. I didn't see the glass.
"I swung my arm backward. It wasn't like I had a closed fist and punched the glass. I was letting off a little frustration — trying to make some noise, not injure myself.
'What?'
"When I saw that my hand was cut, I was like, what? I was very upset and upset with myself. But never in a million years did I think I would cut my hand."
But Stoudemire is confident he'll play on Sunday: " I'm expecting to heal up fast, I think there's a great chance I can play Sunday."