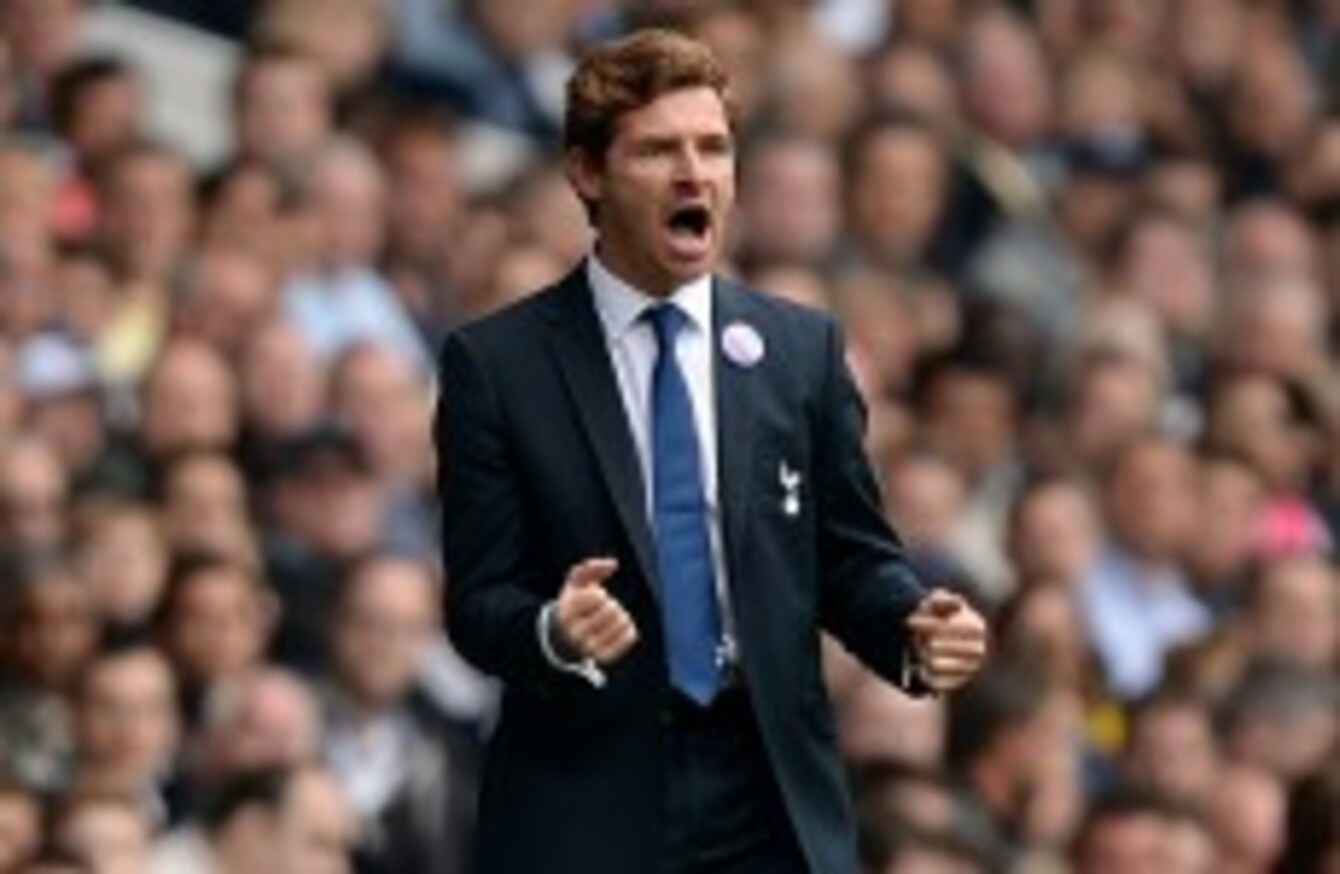 AVB on the touchline at White Hart Lane last weekend.
Image: Andrew Matthews/EMPICS Sport
AVB on the touchline at White Hart Lane last weekend.
Image: Andrew Matthews/EMPICS Sport
TOTTENHAM HOTSPUR MANAGER Andrew Villas-Boas has called the English Football Association's failure to ban Chelsea's Fernando Torres for scratching Jan Vertonghen a "disgrace".
Spain forward Torres was seen by television cameras to have clawed at the face of Spurs' Belgian defender during a 1-1 Premier League draw involving the London clubs at White Hart Lane on Saturday.
However, as one of the match officials saw some, but not all, of the incident, the FA said Tuesday it would not be taking additional action — a move Villas Boas labelled "farcical".
Villas-Boas, while wary of provoking a fresh row with Portuguese mentor Jose Mourinho, now in his second spell as Chelsea manager, said he couldn't understand how the FA, English football's governing body, had come to its "joke" conclusion.
"Obviously, it is almost a farcical decision," Villas-Boas said today."It doesn't matter to me which player or club is involved.
"Neither do I want to with my words put into question Fernando's integrity; neither their manager's, in trying to defend what is our position. I think the FA has made a decision almost a joke. It looks incredible.
"How can you see the images, pretty clear, and come out without punishment, on something (which) overtakes all professional behaviour?
"I think the decision is a disgrace.
We don't want Fernando suspended because it can make them weaker, because their bench is so strong, but I think the FA has lost all opportunity to put some sense into the images everybody saw."
Torres was subsequently sent off after receiving two yellow cards, meaning he will serve just a one-match ban.
This season has seen the FA introduce a new system where three former referees will look at incidents retrospectively and decide if charges should be brought.
Previously, action was only taken if the match referee viewed the footage and judged whether he should have in fact sent a player off.
However, in both cases if any match official saw some of the incident, even if not in its absolute entirety, then the FA cannot take further action.
The FA, explaining its decision, said Tuesday: "In these particular circumstances, in line with the FA's policy on when retrospective action may be taken, reviewed this summer by the game's stakeholders (the Premier League, the Football League, the Professional Footballers' Association, the League Managers' Association, Professional Game Match Officials Limited and the National Game), no action may be taken."