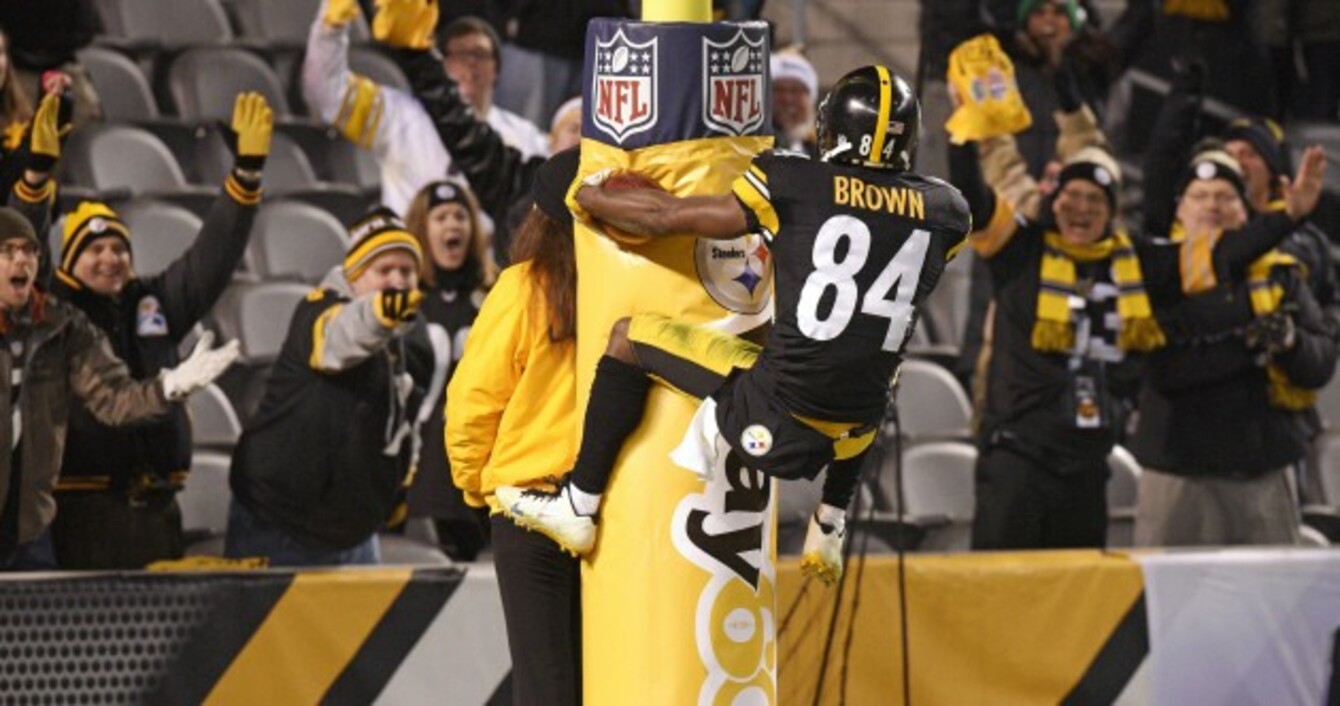 Image: AP/Press Association Images
Image: AP/Press Association Images
IT'S BEEN A while since we've seen an NFL player go full Steve Smith with their touchdown celebrations, but Antonio Brown couldn't help himself.
Pittsburgh's star wide receiver finished with two touchdowns as the Steelers beat the Indianapolis Colts 45-10 on Sunday night football.
As he celebrated his second score, Brown launched himself crotch first into the (thankfully, heavily padded) goalpost — his interpretation of Smith's famous fireman slide, as reader Neil Sherwin pointed out.
Brown's execution was excellent for most of the night so we'll let him away with a little bit of sloppiness on the celebration.
And because the NFL hates fun in all of its many guises, he was given a penalty for using the goalpost as a prop.
NFL Results – Sunday
Seattle 38 Minnesota 7
Cincinnati 37 Cleveland 3
Baltimore 13 Miami 15
Houston 21 Buffalo 30
San Francisco 26 Chicago 20 (OT)
Jacksonville 39 Tennessee 42
Atlanta 19 Tampa Bay 23
Arizona 27 St. Louis 3
NY Jets 23 NY Giants 20 (OT)
Denver 17 San Diego 3
Kansas City 34 Oakland 20
Carolina 41 New Orleans 38
Philadelphia 35 New England 28
Indianapolis 10 Pittsburgh 35