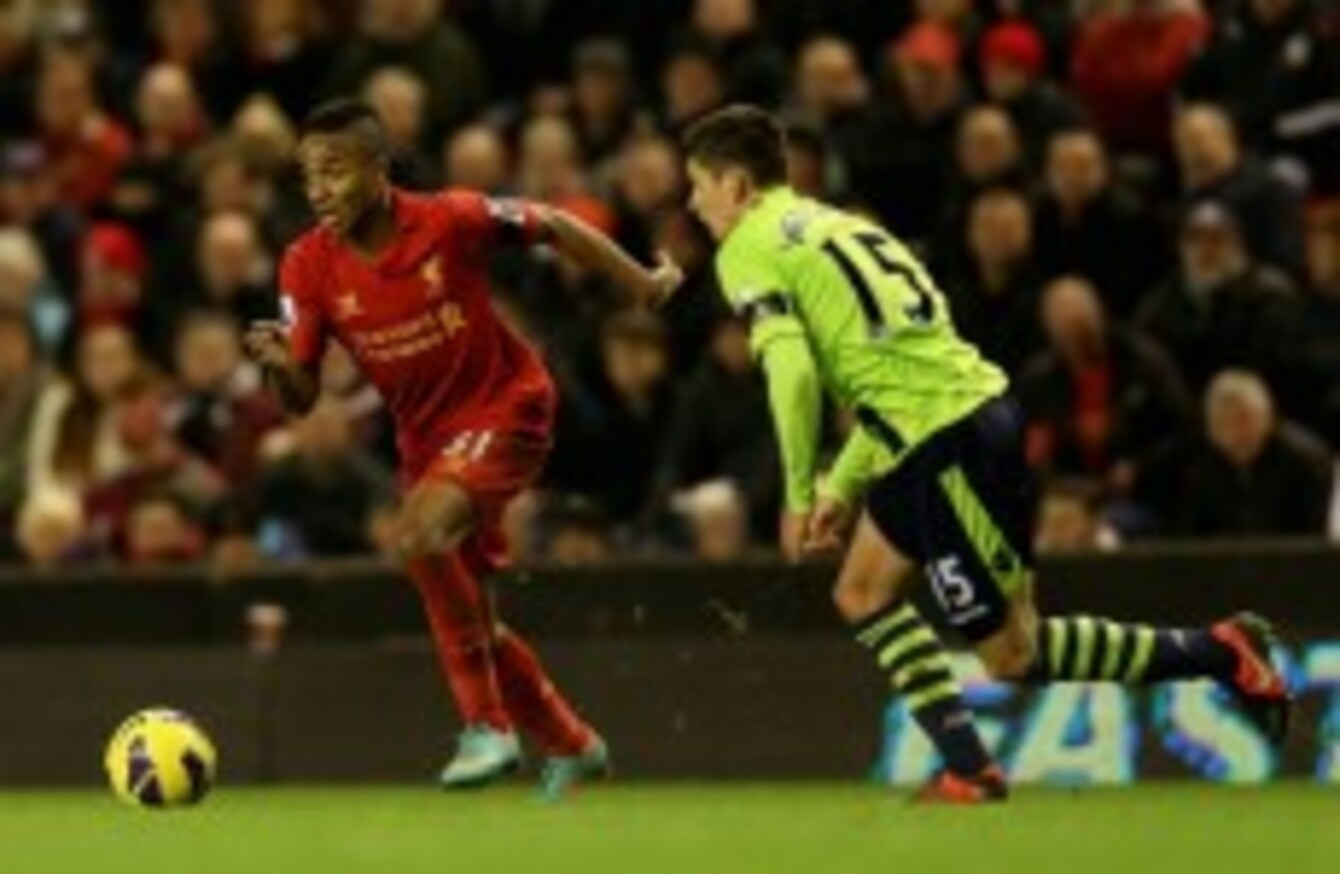 Image: action images
Image: action images
LIVERPOOL MANAGER Brendan Rodgers says winger Raheem Sterling will miss Sunday's clash against West Ham at Anfield due to a thigh injury.
The 18-year-old was a key player for the former Swansea boss in the early part of the season, but has been rested recently due to injury concerns, resulting in handful of substitute appearances.
"He's had this for a few weeks where he's had a slight, slight tear at the top of his thigh and it doesn't keep him out completely," Rodgers told reporters. "But gradually over time it has got worse.
"It is something that if we continue with it, it could end up bigger and create problems for him when he gets older, so we have to keep on top of it and ensure we don't store up a problem for later in his career.
"We are not 100 per cent clear yet on the seriousness of the situation, but we have to be careful with him. He will definitely miss the weekend.
"It is an early diagnosis and if it is the best thing to do to rest him for the rest of the season, then we will do that because we have got other players and we don't need to risk him when it could cause problems for the future. It is something the medics will keep a keen eye on."
The injury could be a concern for England Under-21 manager Stuart Pearce, who is set to lead the team to the European Championships in June which take place in Israel.