Updated at 17.25
1. A competitor dressed as Mr Blobby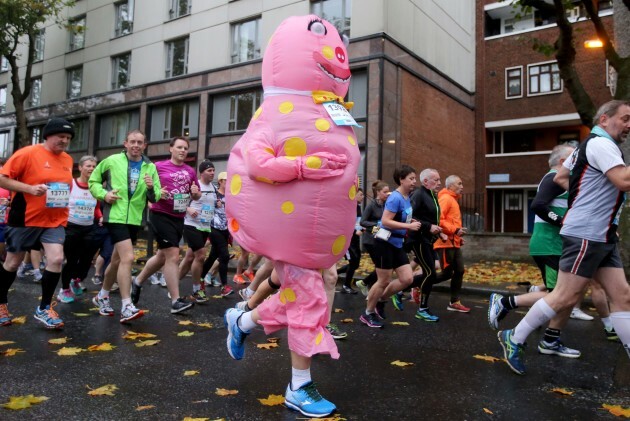 Donall Farmer / INPHO Donall Farmer / INPHO / INPHO
2. General view of the start of the Dublin Marathon as runners make their way down Fitzwilliam Street Upper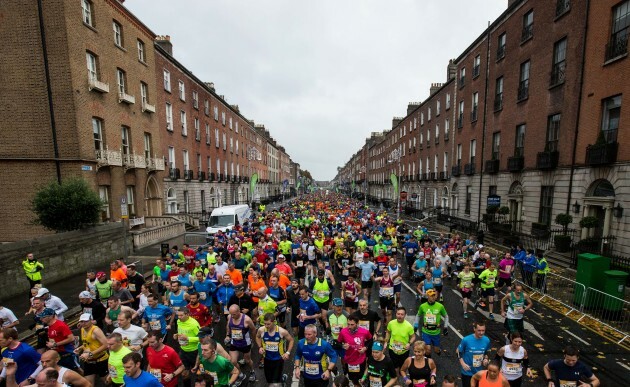 Cathal Noonan / INPHO Cathal Noonan / INPHO / INPHO
3. A view of athletes as they pass by the corner of Stephen's Green and Harcourt Street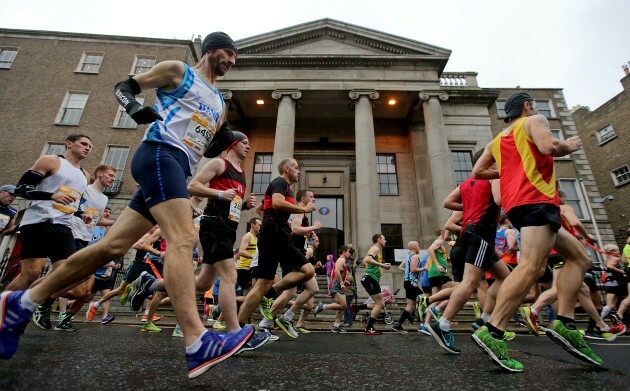 4. General view of the start of the Dublin Marathon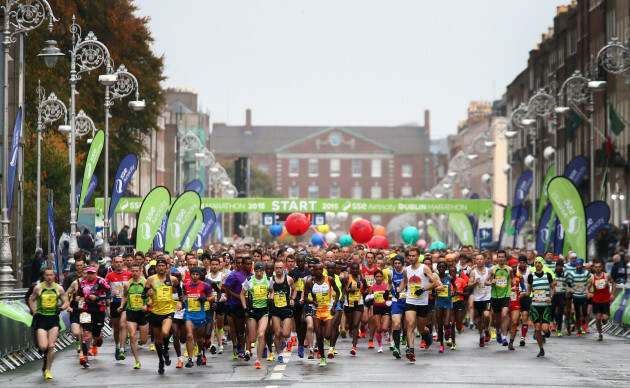 Cathal Noonan / INPHO Cathal Noonan / INPHO / INPHO
5. A view of athletes as they pass by the corner of Stephen's Green and Harcourt Street
Donall Farmer / INPHO Donall Farmer / INPHO / INPHO
6. Runners pictured on Fitzwilliam Street Upper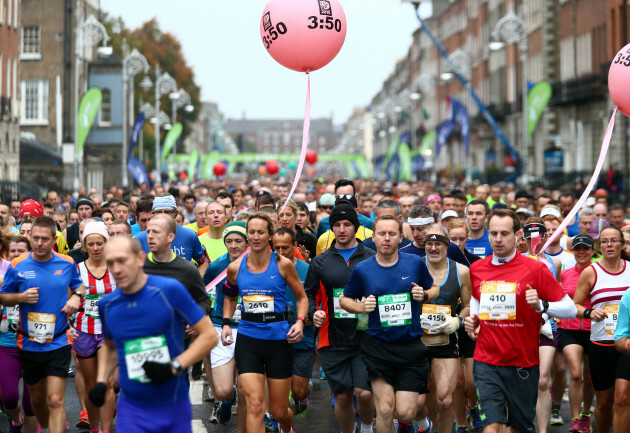 Cathal Noonan / INPHO Cathal Noonan / INPHO / INPHO
7. Competitors after the start of the Dublin Marathon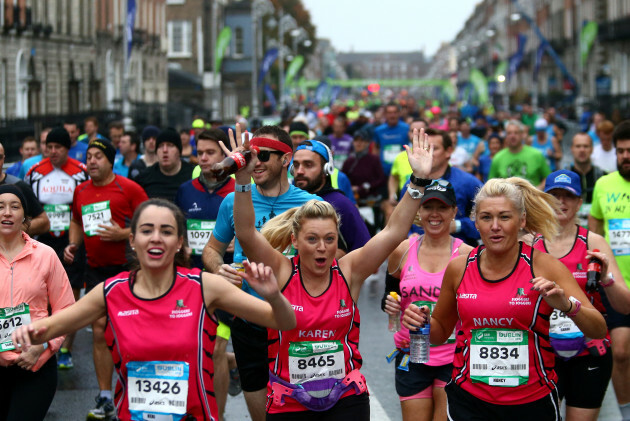 Cathal Noonan / INPHO Cathal Noonan / INPHO / INPHO
8. Competitors during the start of the Dublin Marathon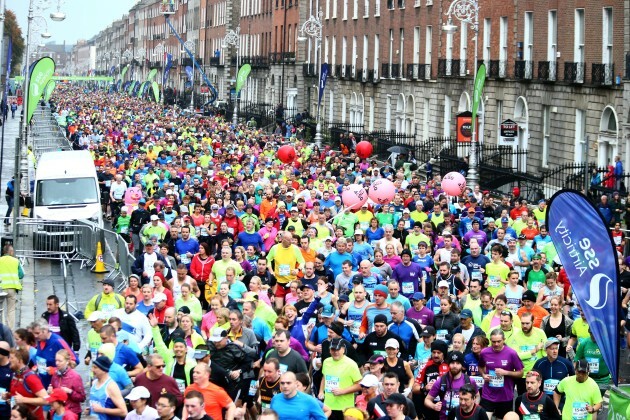 Cathal Noonan / INPHO Cathal Noonan / INPHO / INPHO
9. Competitors pose for a pic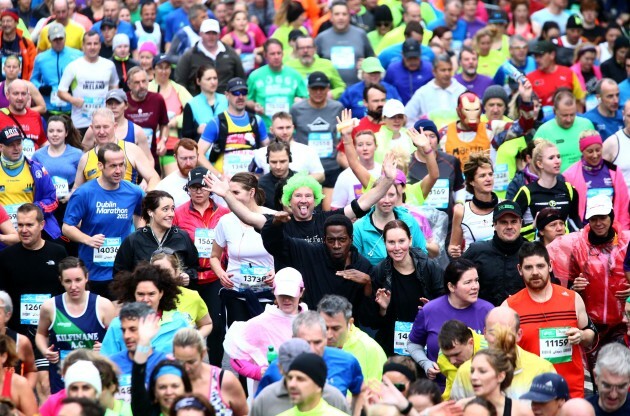 Cathal Noonan / INPHO Cathal Noonan / INPHO / INPHO
10. A view of the field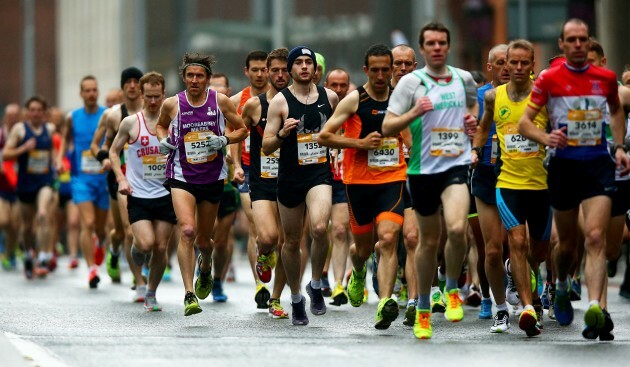 Donall Farmer / INPHO Donall Farmer / INPHO / INPHO
11. Competitors wave to the camera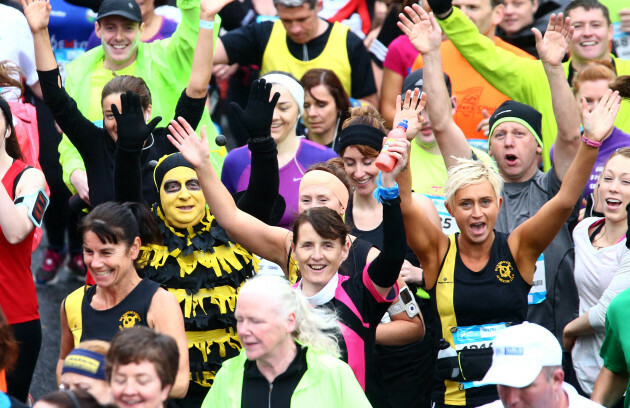 Cathal Noonan / INPHO Cathal Noonan / INPHO / INPHO
12. A competitor in unusual attire
Cathal Noonan / INPHO Cathal Noonan / INPHO / INPHO
13. Gary O'Hanlon, who finished in 12th place, is assisted at the finish line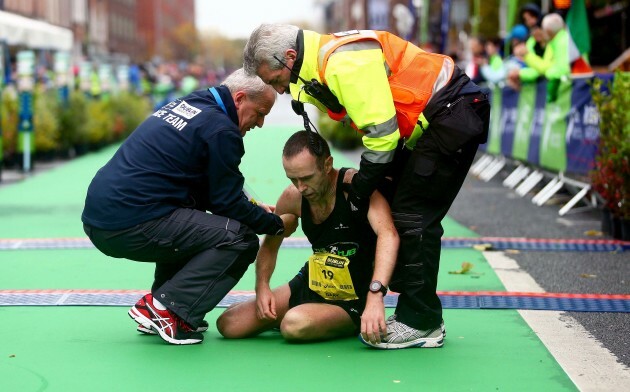 Donall Farmer / INPHO Donall Farmer / INPHO / INPHO
14. Sonia O'Sullivan competes in today's race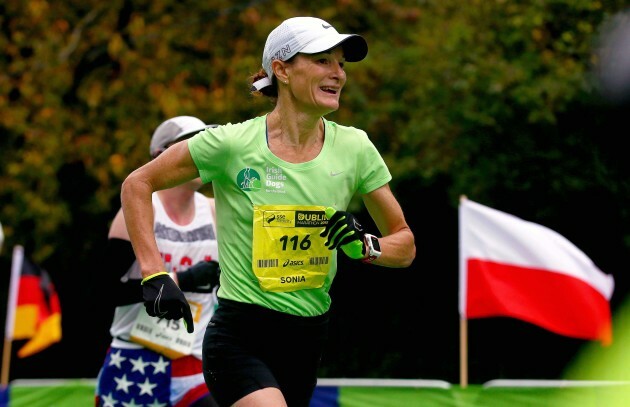 Donall Farmer / INPHO Donall Farmer / INPHO / INPHO
15. The women's top three of Nataliya Lehonkova, Grace Momanyi and Tesfanesh Denbi on the podium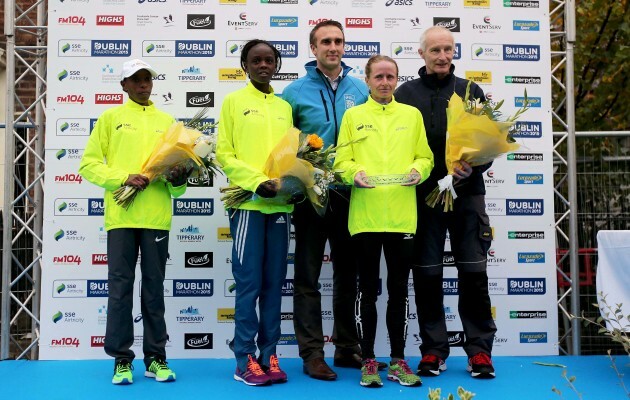 Donall Farmer / INPHO Donall Farmer / INPHO / INPHO
16. The men's top three of Alemu Gemechu, Francis Ngare and Asefa Bekele on the podium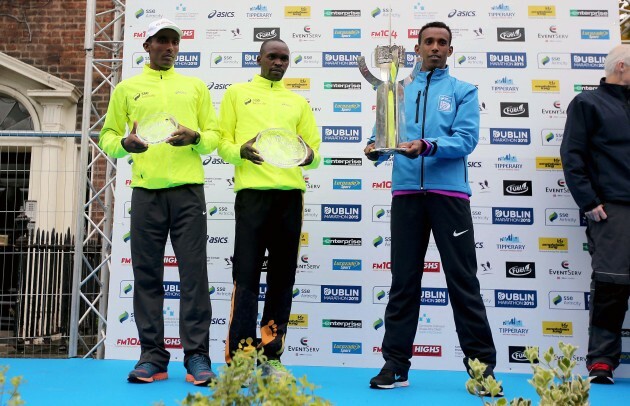 Donall Farmer / INPHO Donall Farmer / INPHO / INPHO
17. Wheelchair winner Patrick Monahan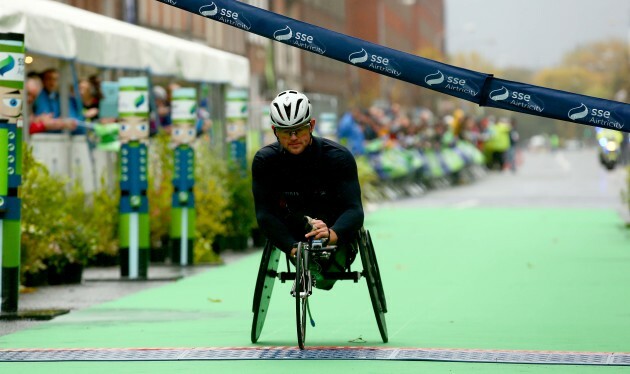 Donall Farmer / INPHO Donall Farmer / INPHO / INPHO
18. A young spectator watches the action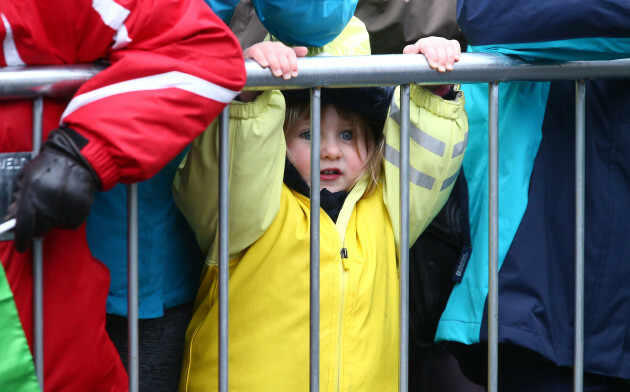 Cathal Noonan / INPHO Cathal Noonan / INPHO / INPHO
19. A competitor reacts after crossing the finish line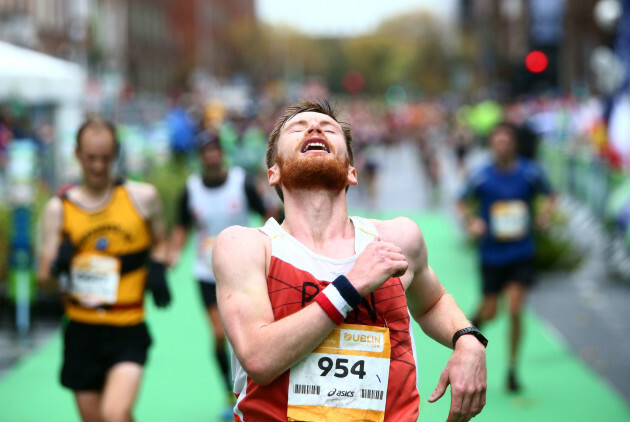 Cathal Noonan / INPHO Cathal Noonan / INPHO / INPHO
20. Sonia O'Sullivan after finishing the Dublin City Marathon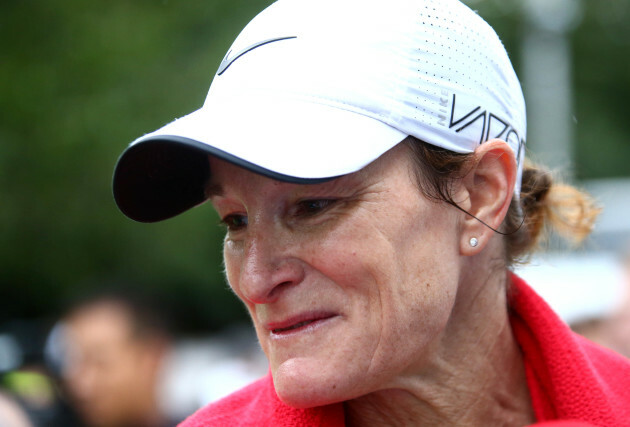 Cathal Noonan / INPHO Cathal Noonan / INPHO / INPHO
21. A runner pictured after finishing the Dublin City Marathon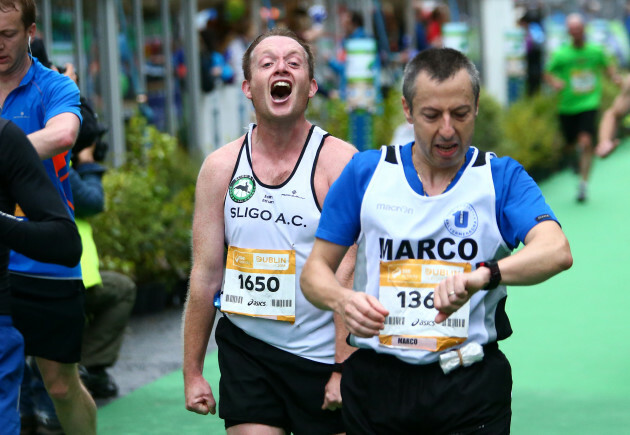 Cathal Noonan / INPHO Cathal Noonan / INPHO / INPHO
22. A competitor looks exhausted after finishing the Dublin City Marathon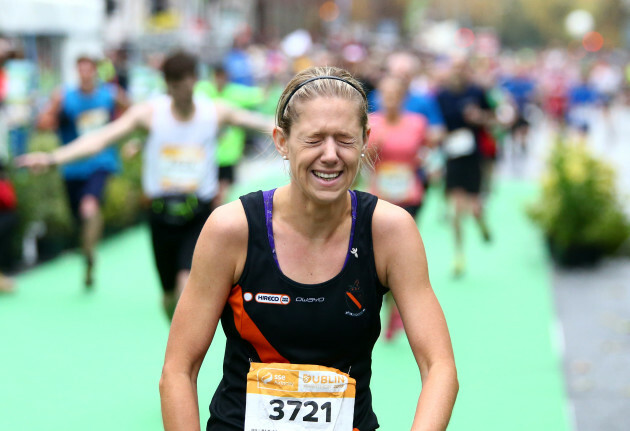 Cathal Noonan / INPHO Cathal Noonan / INPHO / INPHO
23. A competitor on his way to finishing the Dublin City Marathon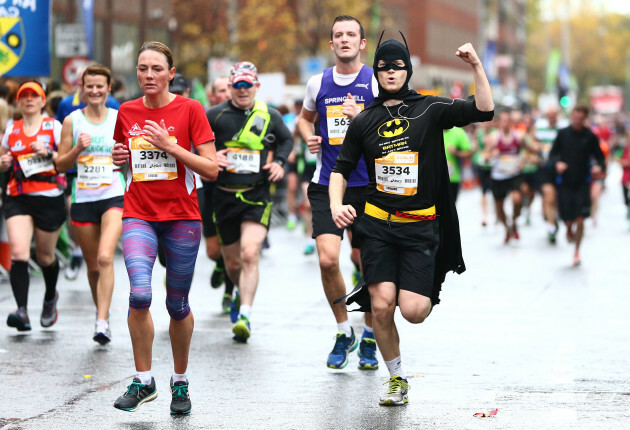 Cathal Noonan / INPHO Cathal Noonan / INPHO / INPHO
Exclusive Six
Nations Analysis
Get Murray Kinsella's exclusive analysis of Ireland's Six Nations campaign this spring
Become a Member
24. Ethiopia's Alemu Gemechu after winning the 2015 SSE Airtricity Dublin Marathon
Cathal Noonan / INPHO Cathal Noonan / INPHO / INPHO
25. Competitors embrace after finishing the Dublin City Marathon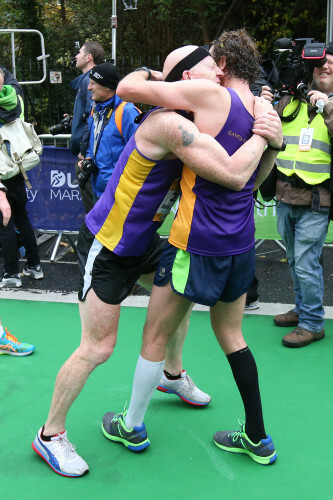 Cathal Noonan / INPHO Cathal Noonan / INPHO / INPHO
ETHIOPIA'S ALEMU GEMUCHU (2:14:01) triumphed in today's Dublin Marathon.
Kenya's Francis Ngare  was runner-up (2:14:07), while Ukraine's Nataliya Lehonkova (2:31:08) was the first woman to finish in this morning's event.
Asefa Bekele (2:14:20) of Ethiopia was third in the men's race, while Kenya's Grace Momanyi (2:32:16) was second in the women's event, and Tesfanesh Denbi of Ethiopia was third.
In the Irish national championships, Sean Hehir (2:19:47), Gary O'Hanlon (2:25:21) and David Mansfield (2:30:45) were first, second and third respectively, while in the women's event, Pauline Curley (2:49:29), Jane Ann Healy-Meehan (2:54:48) and Laura Graham completed the top three (2:56:21).
Over 15,000 runners competed in wet and windy conditions earlier today.
h/t @dublinmarathon