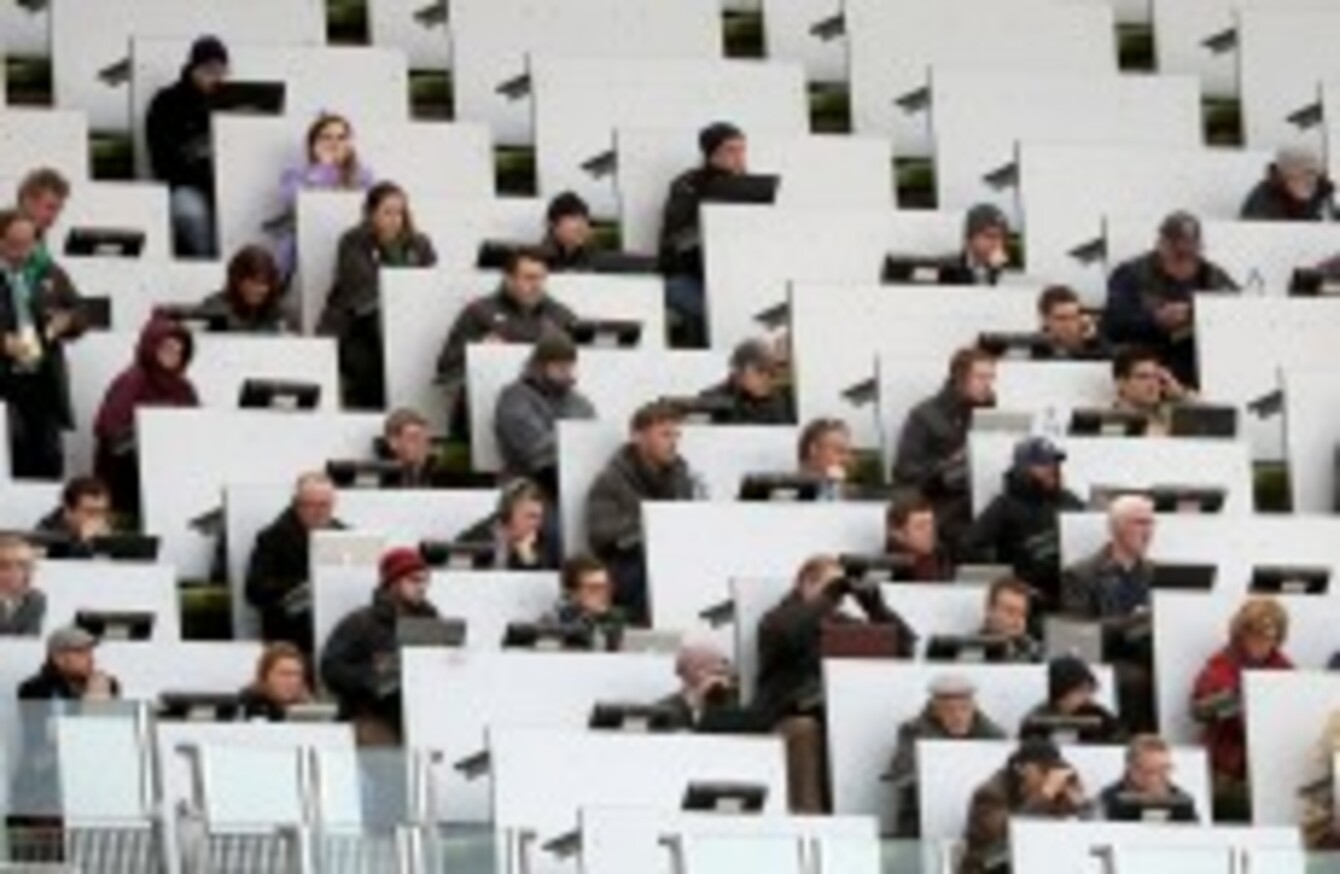 Image: James Crombie/INPHO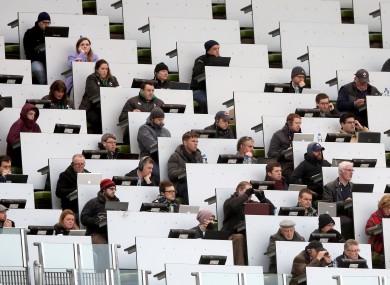 Image: James Crombie/INPHO
1. "My dad died last year. Cancer. He was diagnosed in May, he was dead by August. Those three months were punctuated by tear-stained trips back home and awkward phone calls early each morning. "Just wanted to let you know I am still alive," he would say. You could almost hear him trying to put a smile on a brave face. But what do you say in that situation? How are you? How do you feel today? Has the doctor been in? Does he think the chemo is working? Do you think the chemo is working? It's hard and many fall silent. Luckily we always had football – and we always had Liam Coyle."
This is powerful and beautiful writing by Ian McCourt on he and his dad's obsession with one goal from one Derry City legend.
2. "When you're a kid you think writing has to do with words and then you figure out that it doesn't and that it has to do with structure. It's architecture. That's the whole job. It has nothing to do with words, really. It's outlining, structure, it's conflict and resolution."
One of our favourite writers around here, Wright Thompson of ESPN, explains what makes a good sports writer.
3. "We watched the game on a massive, beautiful 60-inch television in the living room, but I also had my phone in my hand the entire time with Twitter open. I mainly used that to check for game updates that Al Michaels and Cris Collinsworth didn't know about. Prime example: Jeremy Lane's injury. Dad and I didn't know how serious it was at first, but then I came across that picture (through Deadspin, if I remember correctly). That was initially gross, but we wouldn't have known how bad it was without Twitter. Also: the tweets during Katy Perry's halftime performance were wildly entertaining. If somebody comes across one of those shark costumes, give me a holler. Please. Like, I'm serious."
Sports Illustrated's media guy Richard Deitsch is interested in how we consume sport and how that'l change. He talked to a panel college student about how they watched the Super Bowl.
4. But the world is not listening. Why should it, when Armstrong's supposed humility is couched in terms of monumental arrogance? For instance, he tells the BBC that he was "way out of the line" and "deserved some punishment", and then almost in the same breath compares the vacating of his seven Tour titles to a "world war". The three glaring gaps in the roster of official winners is portrayed thus: World War One, World War Two, World War Lance. Despite being excised from history, he is still so beguiled by his own perceived accomplishments that he keeps those seven poisoned yellow jerseys framed on his living-room wall.
Be part
of the team
Access exclusive podcasts, interviews and analysis with a monthly or annual membership.
Become a Member
The Telegraph's Oliver Brown on Lance Armstrong's latest incident on wheels. It's not about the car.
5. "Bookended by events featuring the two best mixed martial artists to compete for the Ultimate Fighting Championship, January set up as an important start to the new year for the leading organization in caged combat. Yet positive pre-fight drug tests for Jon Jones and Anderson Silva, shifted attention from UFC's tremendous month of action and box office success to why two of the organisation's biggest names were allowed to compete and get paid in the first place."
This is interesting from John Gross on the latest doping news from the UFC this week.
6. "You can actually imagine all the sensible, inoffensive chairmen of all those sensible, inoffensive Premier League clubs holding torches to their chins and scaring the shit out of each other at sleepover parties by recounting the tale of Leeds United. "And when the auditors finally checked the accounts, they found the club had been spending thousands of pounds a year just to rent… GOLDFISH!" one of them would boom, to the delighted shrieks of whoever the fuck runs Swansea or West Brom."
Ben Mitchell of Vice on the owner of Britain's 'most dysfunctional football team', Leeds United.