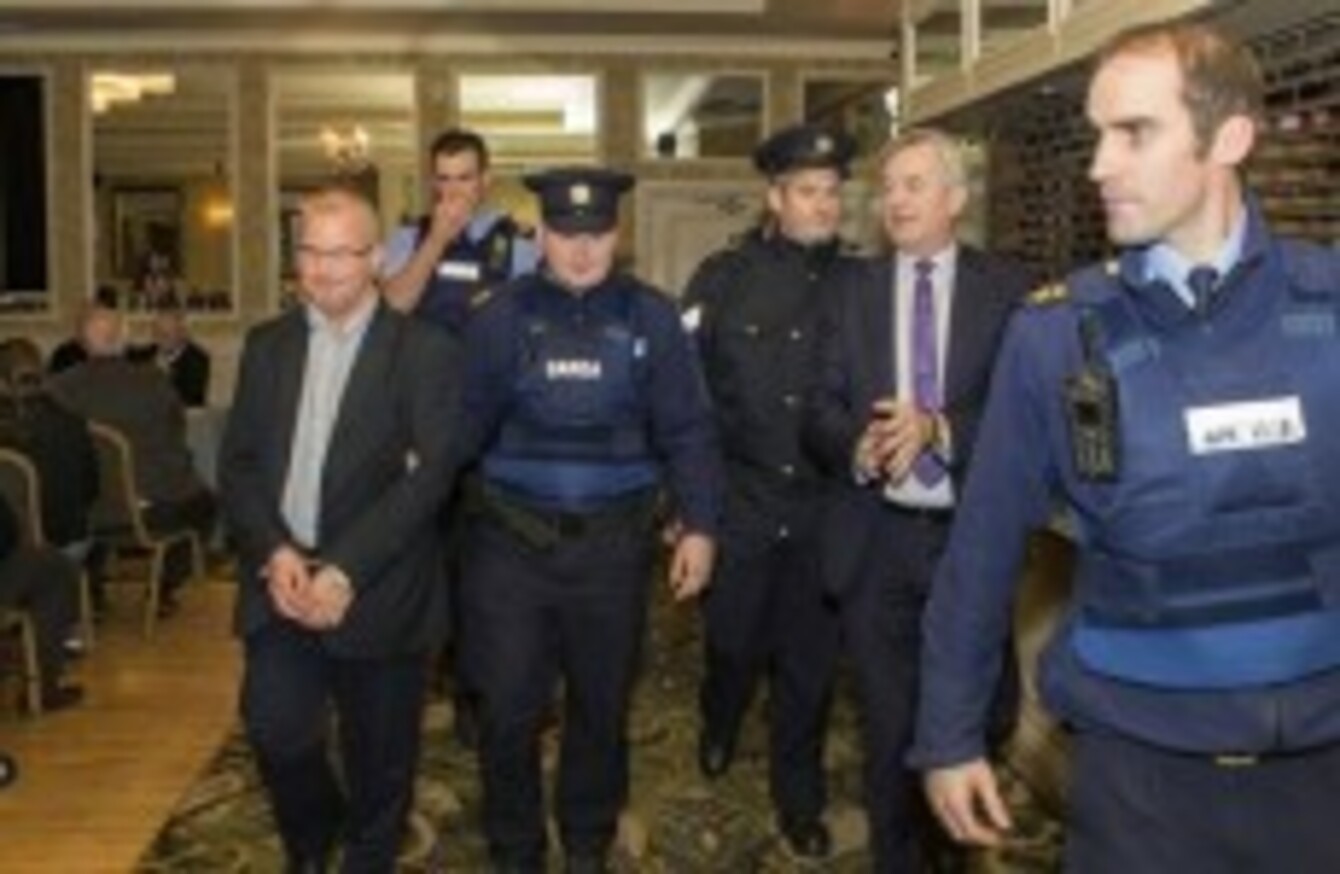 Cavan GAA officials are 'arrested.'
Cavan GAA officials are 'arrested.'
THERE WERE SHOCK scenes at Monday night's Cavan county board meeting when county board chairman Gerry Brady and Treasurer Martin Cahill were arrested by Gardaí.
Four Gardaí entered the meeting room and apprehended the duo, with many stunned delegates speaking out in protest as the officers were led from the building.
The dramatic scenes were captured in this video seen by The42: 
Source: GAACavan/YouTube
This hoax arrest is part of Cavan GAA's 'Jailbreak' fundraiser.
The off-duty Gardaí and members of the Cavan Executive Committee were aware of the elaborate ruse and pulled it off to perfection.
Next year's fundraiser, scheduled for 18 March, will see 50 people spending a night in the cells at Crumlin Road jail in Belfast.
Those taking part in the fundraiser will need to raise €3000 in bail money to release the people in jail.
Fair play to Cavan GAA on this fun and novel fundraiser.