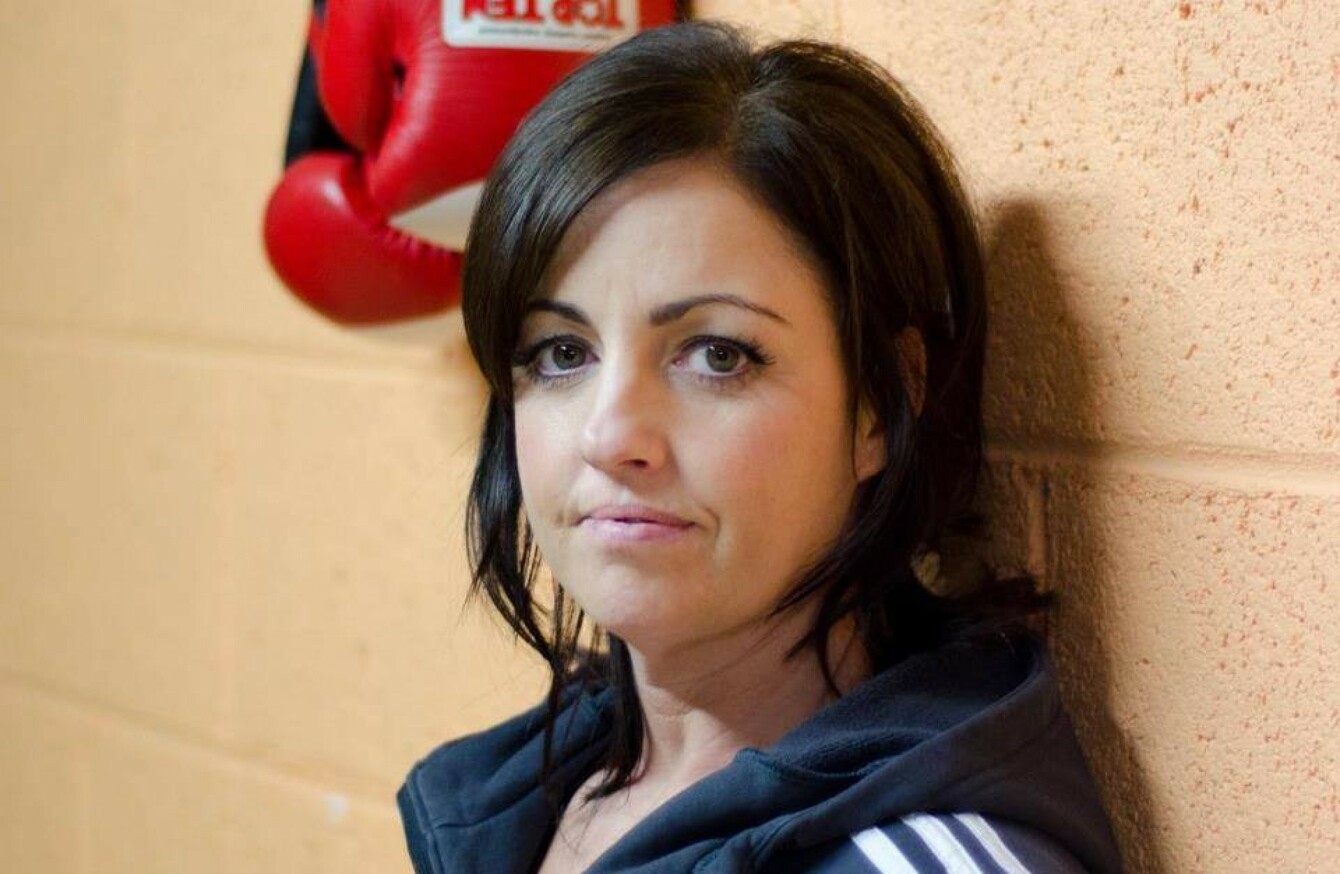 McMahon: Monaghan native will fight for the WBA belt in December.
Image: Christina McMahon
McMahon: Monaghan native will fight for the WBA belt in December.
Image: Christina McMahon
EARLIER IN THE week, Christina McMahon welcomed Katie Taylor to professional boxing but her good wishes were tinged with caution as well. While the 42 year-old from Monaghan is looking forward to a world title shot this coming December, the professional ranks have been largely unkind to McMahon this year.
Her woes are rooted in her last title bout which took place in March in Mexico. What should have been the opportunity sought by any fighter soon degenerated into a nightmare for McMahon.
The fight produced a controversial unanimous decision which awarded the win to her opponent, and Mexican native, Zulina 'La Loba' Munoz. Reflecting on that encounter in Munoz's home land, McMahon suspects that she may have been facing a losing battle before she even entered the ring.
"There's something about (Munoz)," McMahon begins, "that she's going to have the most amount of titles and I would have ruined her title defences. That's why other fighters won't go there to fight her because they think they'll get cheated."
After the fight, McMahon's camp appealed for a rematch and initial correspondence from the upper tiers of the World Boxing Council indicated good things. But as the days rolled on without confirmation of the fight, McMahon grew restless and understandably spoke out about the mistreatment.
Still hoping that details of the rematch would be finalised, she was eventually hit with a surprise suspension from the WBC via Facebook message.
It was just so unprofessional. They were trying to keep me quiet and the emails were making me sound like a whinger and that I was getting all these opportunities and I should be grateful. I took the opportunity to fight when others wouldn't because they might get cheated. They suspended me for a breach of code of ethics when they actually broke their own rules before the fight.
McMahon has since transferred to the World Boxing Association, who have arranged for her next world title bout to take place in the National Stadium in Dublin. This is the arrangement she wanted for her WBC rematch and the former world kickboxing champion sees this opportunity as the true culmination of her professional career.
"I'm very happy to get it, it's the icing on the cake. The WBA is something we've always wanted. I'm not nervous about the fight, I'd be more nervous about the preparation and worrying that I'm doing the right things. I'd never use the word excitement but I'll be there to fight on the night and there's work to be done."
I'm fighting for justice and fair play and hopefully we're treated equally.
The42 is on Snapchat! Tap the button below on your phone to add!