"It was probably the first time, for me, that I had seen Cian have to shoulder a leadership role." — Joe Schmidt
THIS PAST SUMMER brought about a change in focus and even attitude for Cian Healy.
Above, head coach Joe Schmidt is praising the loosehead for naturally stepping up to fill a front row void of assurance and nous where ordinarily one might have expected Rory Best to be. Once off the field, Healy has also made concerted efforts to become more agile as he aims to climb to the very apex of his potential.
Healy, who turned 30 last month, started all three of Ireland's June internationals in the US and Japan, a cornerstone to the pack when once he may have viewed himself as the young upstart going his own way.
"You're showing lads around plays and showing some of them around how camp works, but when some of us were asked to step in and direct the lads how to do whatever systems were, lead the way, that wouldn't naturally come to me. I wouldn't be much of a speaker but I tried my hand at it a bit and enjoyed it."
He went on the summer tour looking for match minutes, he came off it with a spring in his step and a sense of momentum after years of struggles through ankle, hamstring and neck injuries. He's back. And he's determined to be better than he was before.
Billy Stickland / INPHO Billy Stickland / INPHO / INPHO
"I came out of the Japan tour with a pretty positive feeling about where I'm at and how I was playing over the summer break. I had a real desire to get back into summer training which I wouldn't say I've had for quite a time.
"You're usually ready for your holidays and ready to kick the feet up. It's probably the first summer in a long time where I've wanted to train, keep on top of it, stay fit and look after myself."
Looking after himself this time around means more than maintaining fitness. Healy has been cutting weight, increasing mobility but not necessarily letting his famous strength scores drop.
It began with him renting a cross-trainer to help him work through the summer with minimum impact, and he has maintained the behind-the-scenes effort with Pilates, flexibility work and another look at his nutrition.
The cut from a World Cup weight of 125 kilos, through last season's 120 to his current fighting weight of 115 surely makes life easier for his ankles and joints too.
I just got rid of the shit weight. There is no belly weight or anything like that. I'm probably the leanest I have been since, Jesus, I don't know, 2008 or so. I'm feeling good. I don't feel like I have any excess weight."
"Just looking after the body and nutrition. I wouldn't do so much strength, a lot of flexibility and Pilates stuff at home, general wellbeing. It was never stuff I had to worry about or anything, but then this summer I decided to take a bit of my weight off, lean up again, become fast again and not worry about being a bit of a bulldozer.  Trying to nimble up."
"It's been enjoyable. When the Missus is at work, I'm at home and I have my time to do those extras. It fits in grand, it doesn't knock on to your average evening chilling out or anything. I haven't found it the worst."
"I'd say when I was struggling after a couple of the surgeries and stuff like that, the weight would have helped me when I was less capable around the field.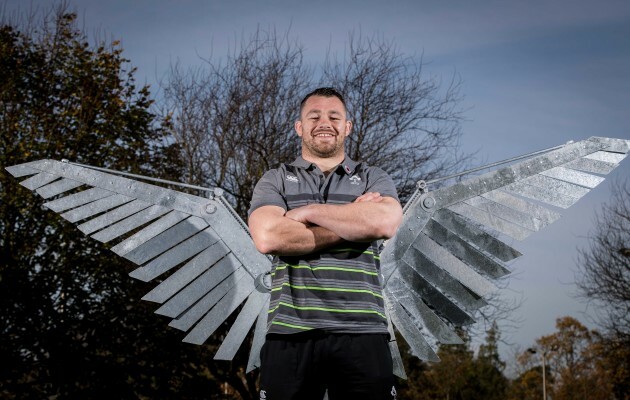 Morgan Treacy / INPHO Morgan Treacy / INPHO / INPHO
"I would have been physically hitting people harder with that bit of weight behind me. Srummaging, it didn't take that little extra bit out of me. Now I've gotten this freshness about myself, I've lifted the fitness and dropped the weight. It's a balancing act."
He's striking the balance levels dead on. Healy has been rewarded for his excellent Leinster form with a fourth straight start for Ireland. Though Jack McGrath was nursing knocks in the wake of the inter-pros, he was fit to train this week. Yet the form of Healy and Dave Kilcoyne have edged the Lion out of the matchday 23.
For the man known as 'Church', it's not so much an added boost of confidence as  affirmation that he's on the right path.
"A bit of positive reinforcement. Like I've been putting a lot of work in outside training and at home, when I'm on my own and stuff. That can go unnoticed,  but when getting picked comes around, it's a good little nudge to say you're doing the right thing."
The path he has put himself on is not back to where he was as a prop, he's intent on being better than that.
"I've had a target of getting back to being a top prop, but it's not a target of being back where I was. It's being the top. I don't have a roof set on that.
"It's not to be a better prop than Jack or Killer, it's to break everything I have before and try to reach new heights."
Subscribe to The42 podcasts here: