Colin O'Riordan rises highest in last year's championship qualifier against Tyrone.
Image: Ken Sutton/INPHO
Colin O'Riordan rises highest in last year's championship qualifier against Tyrone.
Image: Ken Sutton/INPHO
COLIN O'RIORDAN WILL have to wait until 2017 to resume his Aussie rules career with the Sydney Swans after confirming that he sustained a broken bone in his back and a punctured lung in a recent outing in Darwin.
Tipperary native O'Riordan was hit with a knee in the back playing for the Swans' reserves team in the North East AFL against NT Thunder, a combination side from the Northern Territory.
O'Riordan was contesting a high ball with an opponent when he was involved in the "frightening" collision but remarkably, he went back on after an initial check.
O'Riordan (20) recalled: "When I went down initially it was frightening because I couldn't catch my breath.
"When I came off, I was assessed by the doctor on the line and the physio.
"Where he hit me was a bit tender but I didn't think anything of it and I went back on for two or three minutes.
"I made one run and couldn't catch my breath at all so enough was enough.
"But then I couldn't talk when I went to the line and that's what triggered alarm bells with the doctor."
The full nature of O'Riordan's injuries were revealed after he had an X-ray done and on medical advice, he was unable to fly back to Sydney.
Instead, O'Riordan travelled back by car along with the club's player welfare manager Dennis Carroll and a paramedic.
"With the pneumothorax (collapsed lung), there's a possibility of my lung going out with the change of air pressure once you go above 10,000 feet," said O'Riordan, who hasn't yet made his senior debut for the Swans despite an impressive reserve-grade campaign.
"We couldn't take that chance so we had to go by road."
The journey, an estimated 4,200km, was completed in four days, 6am to 6pm each day.
"It's hard to explain unless you do it," he smiles.
"It was fairly barren, nothing as far as the eye can see, just desert and barren land. It was as if a bomb hit it, nothing there at all, just a big road going through the middle of it.
"You think the road is ending and then there's another on the horizon."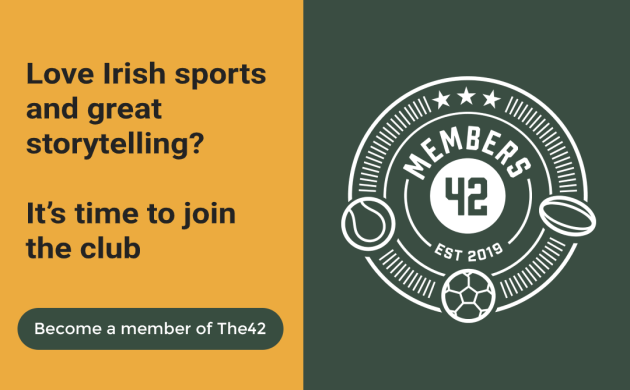 O'Riordan arrived back at 5pm Sydney time on Sunday and after grabbing a couple of hours' sleep, he was up at 1am to watch Tipperary play Mayo in the All-Ireland SFC semi-final.
O'Riordan met with a Sydney Swans doctor yesterday and he was informed that he will be ruled out of action for the foreseeable future.
The regular NEAFL season is over but O'Riordan won't feature in the knockout stages of the competition, with Sydney Swans due to play in a semi-final on 3 September.
He confirmed: "I can't do anything, it's a case of complete rest. I can't even do bike, it's just frustrating. It's probably a 3-4 week injury if it was in the middle of the season so I won't play again until next year."
O'Riordan is planning to spend October and November in Ireland before returning for pre-season training ahead of the start of the 2017 NEAFL season in March.
O'Riordan, meanwhile, has admitted that captain Peter Acheson's departure for Dubai is a "massive loss" to Tipperary.
Acheson (26) confirmed after Sunday's defeat to Mayo that he is moving away for the foreseeable future with his girlfriend, after postponing the trip on at least two previous occasions.
O'Riordan reflected: "Achey is a leader in every sense of the word, a legend on and off the pitch. He's a massive loss and it's a hard one because we can't keep on losing lads.
"I'm not one to talk really in that regard but there just seems to be a lot of missing lads.
"But the guys who were in America will be back and trying to get their place so while you lose one, you could gain another four. It's not ideal losing Achey but it gives other lads a chance and hopefully they can step up and take it."
The42 is on Snapchat! Tap the button below on your phone to add!