Reports emerged yesterday that Daniel Sturridge is planning to leave Liverpool due to his fitness issues. His appearances have been so rare, Coco Beware was convinced that the England striker had already called it quits.
You mean to tell me he didn't quit 2 years ago, this fella makes Darren Anderton look like Iron Man, 140,000 a week he must be having a right laugh.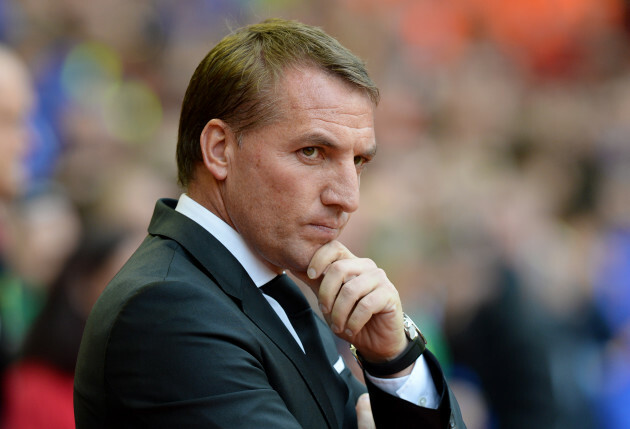 PA Wire / Press Association Images PA Wire / Press Association Images / Press Association Images
A bizarre transfer story from Slovenia brought back some memories of The Brodge for Rob O'H. He seems to recall the former Liverpool and Swansea manager using social media for the same purpose.
Brendan Rodgers used to sign players based on their snapchat stories… Nothing new here.
With all of the big-money football deals going through in China in recent weeks, Derek McCarthy doesn't want to miss out on his slice of the pie. He's anyone's in China's second tier, for the right price of course.
I'm going to make myself available, Chinese league 2 should be well manageable. 6'2″, 17st fox in the box, open to offers
As PSG set a new record in French football, by stretching their unbeaten streak to 33 league matches, Seamus Cummins couldn't help but point out how lopsided France's top division has become.
Doesn't say much for a league when second place team is closer to being relegated than being champions.
After it was revealed that a sheik in Dubai wanted to stage a Tyson Fury fight on his luxury yacht, damien o brien had a novel idea — to turn it into a Royal Rumble-type event.
He could make it more interesting by chucking the loser over board. Winner stays on if you like.
It emerged this week that Martin O'Neill and Roy Keane will take their Ireland squad to Fota Island Resort in County Cork for a training camp before the Euro 2016 finals in France. It instantly brought back bad memories of Saipan in 2002 for Patrick Kennedy. 
Not another island.