HAVING WATCHED HIS team romp to a record win over Leinster on Saturday to end their season in style, Kieran Keane was planning on this week being about a thorough review process.
But, just one season into a three-year contract, the Kiwi instead learned of his sacking, which came as a surprise to most, Keane included.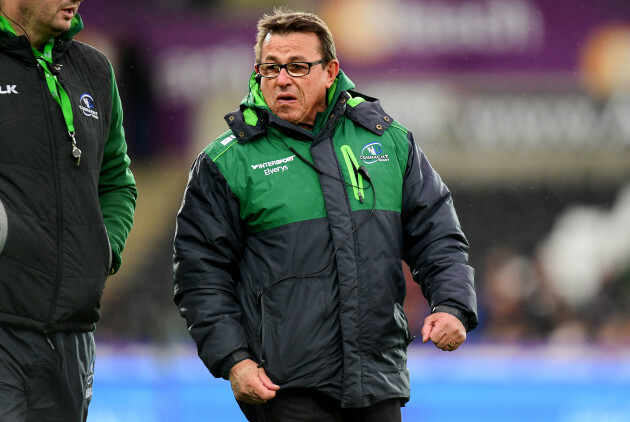 Alex Davidson / INPHO Keane only competed one season of a three-year deal. Alex Davidson / INPHO / INPHO
Connacht have decided that they are better off moving forward without the 64-year-old and, as ever in these cases, there appears to be a number of reasons.
Perhaps as important as anything else, the murmurs of some players struggling with Keane's communication style only increased in recent months, that style apparently sometimes being not really to communicate much at all.
While Keane often came across as abrupt and cranky in his dealings with the media, the presumption was that he was far more open away from prying eyes, but that doesn't seem to have been the case.
Some players struggled to understand what was required from them and Keane struggled to build strong relationships with his players.
That Keane made statements like "you can't coach courage" after defeats didn't help the head coach's popularity and while it's not necessary for the boss to be loved by their players, there hasn't been good feeling from sections of the playing group towards him.
The word is that some of Connacht's players weren't totally happy with training under Keane either, again based around a lack of clarity.
Away from the rugby, Connacht weren't too enamoured with the perceived lack of effort from Keane to continue their work of the last few years to grow the collective feeling around the province.
'Grassroots to Green Shirts' has been a big focus for Connacht but the sense was that Keane was a little disinterested in getting stuck into helping that progress with support staff, fans and local clubs.
On the pitch, there have been good days under Keane – the hammering of Leinster chief among them – but they finished Conference A of the Pro14 just three points ahead of Zebre after winning only seven of their 21 fixtures.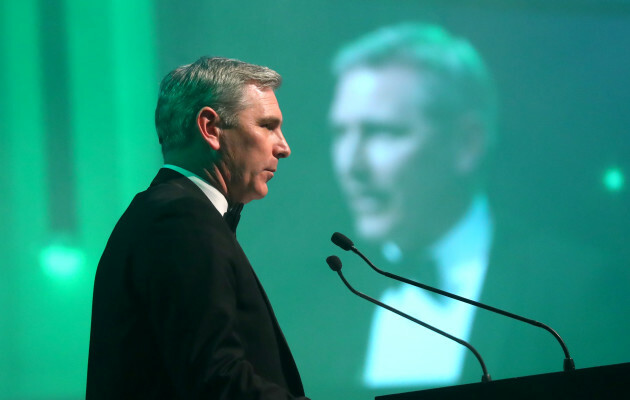 James Crombie / INPHO Connacht CEO Willie Ruane has big ambitions for the province. James Crombie / INPHO / INPHO
That's the lowest total of victories in the championship since the 2013/14 season, Pat Lam's first in charge.
The point has fairly been made that Lam was given plenty of time to implement his philosophy and ideas after a rocky start, but Connacht's ambitions have clearly moved on considerably since 2013 and after the Pro12 trophy success in 2016.
Champions Cup qualification every season is a minimum expectation for the province now, as outlined in their 'Vision and Strategy: 2016-2020′ document, while they also have a target of getting to the knock-out stages of the European competition at least once before 2020.
Returning to uncompetitiveness hasn't proved to be acceptable for the western province, even if many will argue that every coach needs time to fully bring his qualities to the fore.
And so it is that Keane's departure will be officially confirmed in the coming days, as Connacht's search for a high-quality and suitable successor gets underway, with the IRFU central to that process.
David Nucifora, the union's performance director, must sign off on all new contracts for the provinces and the IRFU will be keen for Connacht to get this appointment right after a season of standing still under Keane.
While Connacht are clearly attaching plenty of blame for the failure to progress to the outgoing Keane, they could do with looking inward too.
While some of Keane's post-match words have been jarring, among the most memorable quotes to come from the Sportsground this season, in our view, were from Bundee Aki.
Fresh from a Grand Slam victory with Ireland, the centre was asked about returning to Connacht and said:
"It's good to run around that dirty pitch that's behind us, the puddle pitch that's there. I'm not used to it from the last eight weeks, but it's good. It brings you back down to the ground."
Gary Carr / INPHO Connacht's Ireland internationals will be keen to see growth next season. Gary Carr / INPHO / INPHO
Now, it's worth stressing that Aki smiled lots during the press conference but there is a message in those words about Connacht's training facilities.
For an international centre of his calibre, now accustomed to the best with Ireland, the often mucky training pitch at the Sportsground probably looks a lot worse than before. Connacht have worked hard to improve their facilities in recent years, but there is much growth still ahead.
Investment from the IRFU is, of course, important and the province must find a way of accelerating the improvements they've made off the pitch in the last five years if they are to keep improving on it.
Their Pro12 success in 2016 was followed by the assertion that Connacht would be driving towards investing in a 10,000-capacity stadium, which would have scope to be scaled up for even higher attendances at their biggest games.
CEO Willie Ruane said at that time that "we've done a lot of work in the last 12 months on what we believe a stadium should look like, what kind of size it should be, all that kind of stuff."
There was talk of upsizing the Sportsground or of moving elsewhere, but all has been quiet since, publicly at least.
Again, if Connacht are to move forward as an organisation, even sharing any concrete plans in that department would be a positively-received move.
So while nailing down a well-qualified successor to Keane is vital for Connacht in the near future, there is work to be done off the pitch too as they look to ensure they don't consistently trail behind the other provinces again.
The42 is on Instagram! Tap the button below on your phone to follow us!