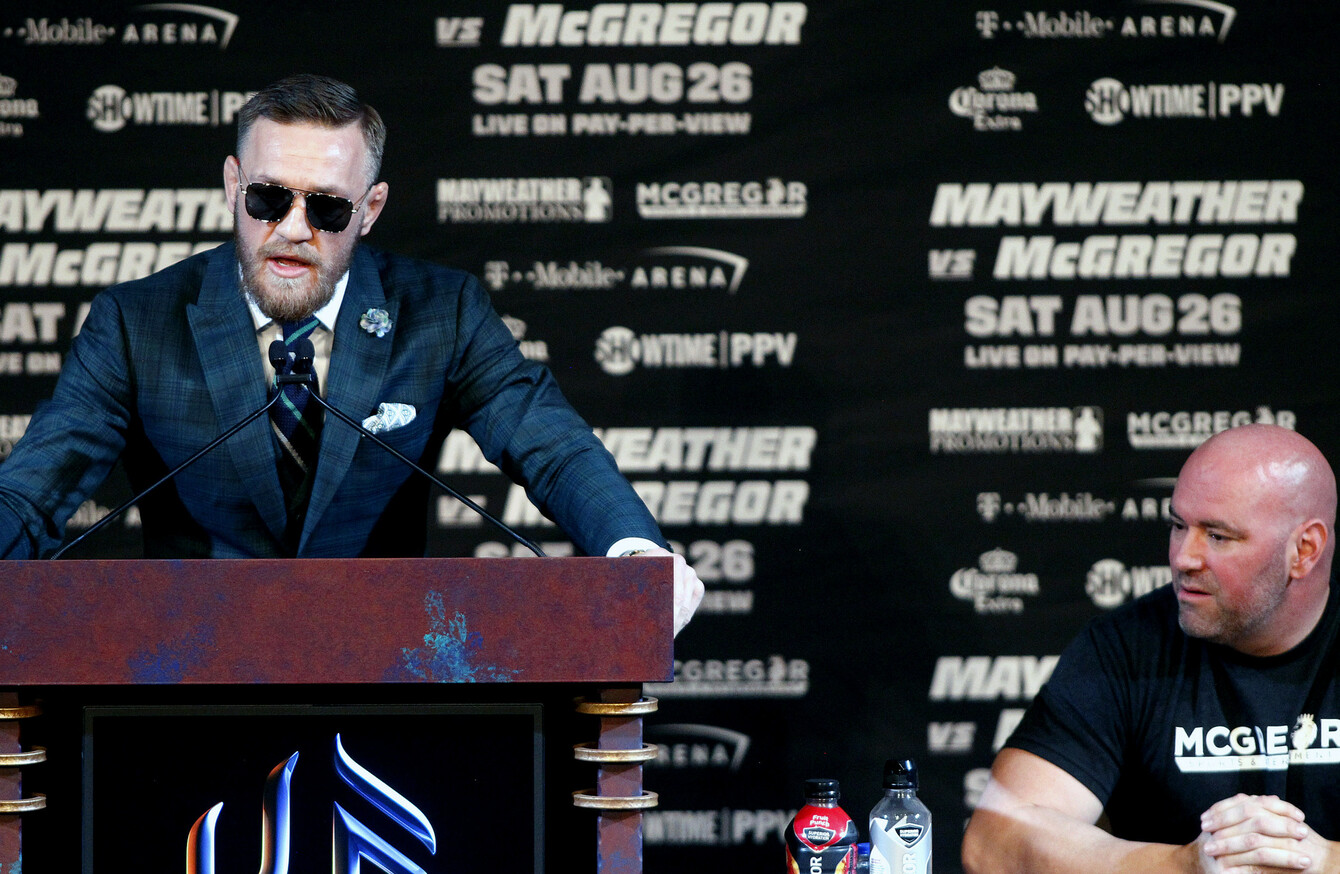 Image: Derrick Hogan/INPHO
Image: Derrick Hogan/INPHO
CONOR MCGREGOR SAYS he offered to step in for injured featherweight champion Max Holloway to fight Frankie Edgar at UFC 222 on 3 March.
In an Instagram post this evening, the Dubliner adds that the organisation were unable to make the fight happen as 'there wasn't enough time to generate the money that the UFC would need'.
McGregor previously held the featherweight title after defeating Jose Aldo in 2015, but was subsequently stripped, leading to Holloway taking hold of the belt by beating Aldo last June.
In place of the injured Holloway, Edgar will fight Brian Ortega at UFC 222, leading to the following post from McGregor, who has not appeared in the octagon since November 2016 thanks to his money-spinning boxing encounter with Floyd Mayweather.
I am fighting again. Period.
I am the best at this.
I put my name forward to step in at UFC 222 to face Frankie Edgar when Max Holloway pulled out, but I was told there wasn't enough time to generate the money that the UFC would need.
I was excited about bouncing in last minute and taking out the final featherweight, without all the rest of the stuff that comes with this game. Please respect the insane amount of work outside the fight game that I have put in.
On top of the fighting.
I am here.
It is on them to come and get me. Because I am here.
Yours sincerely,
The Champ Champ™