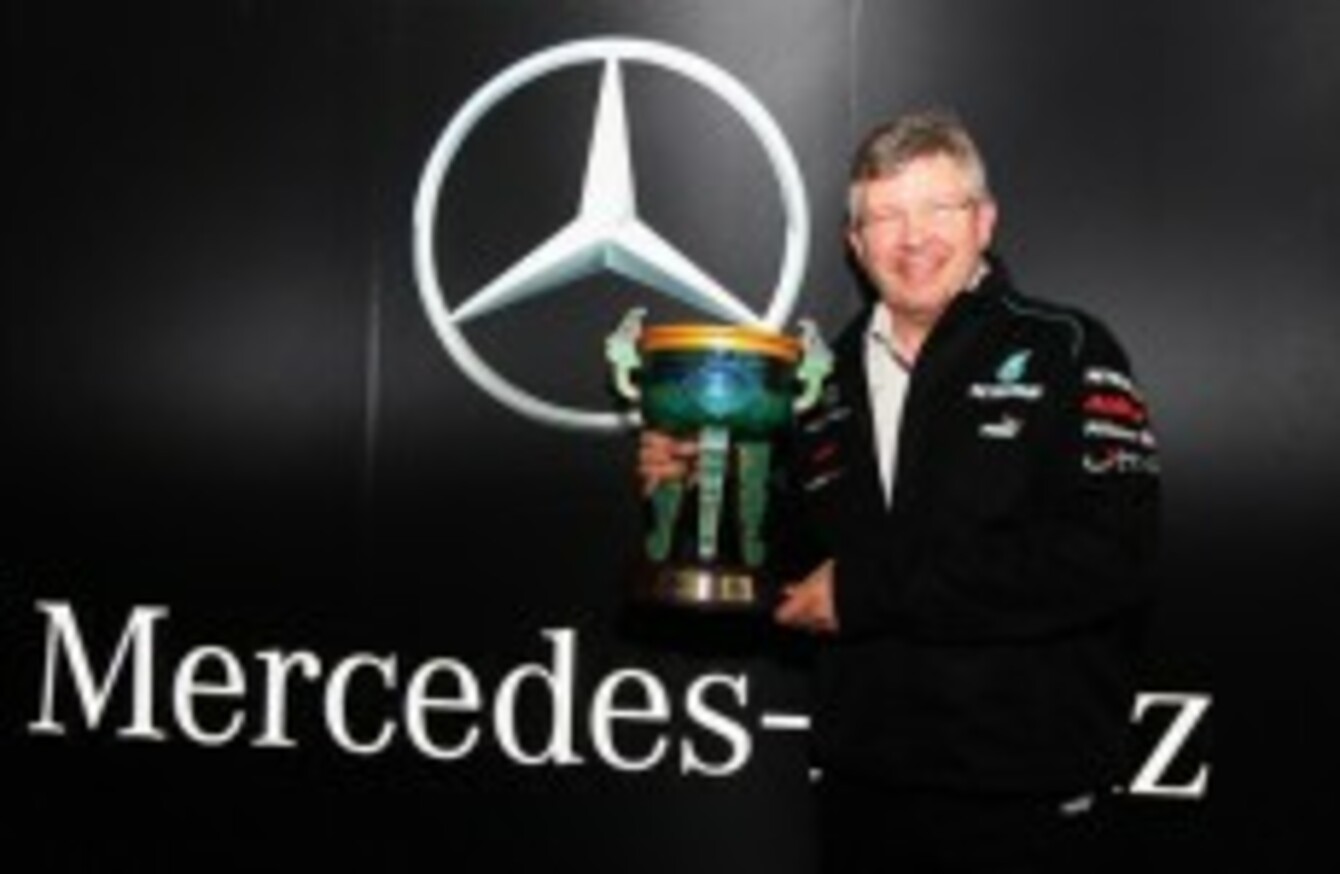 ROSS BRAWN HAS refused to get carried away with Mercedes' first Formula One victory since 1955 heading into the Bahrain Grand Prix.
Nico Rosberg won the Chinese GP last Sunday, but Mercedes' team principal has argued there are still a lot of questions surrounding the 2012 season. The F1 championship is off to Bahrain this week for the next race on Sunday, and after three different drivers won the first three races, Brawn says it is hard to predict a result.
"(The victory in China) is so difficult to judge because of the sensitivity of the tyres," Brawn said yesterday. "Did everyone else get it wrong and we got it right?  Or did everyone get it right and this is a fair measure of where we are? I don't know."
Brawn has been happy with his team's performances in qualifying but has challenged Mercedes to find the right race-day setup more regularly.
"The fact that we have been close in qualifying in the first two races gives me encouragement, but it was just a perfect race for us (in China) and I expect it wasn't for others," Brawn said. "We have to turn as many races as we can into perfect races."
Rosberg's victory in Shanghai was the 26-year-old's first ever in F1. The German driver has echoed Brawn's calls for more consistency, while also claiming that other F1 teams need to take Mercedes seriously after his win in China.
"Until now nobody has really known who is in front, and suddenly we are on top," Rosberg said. "But we can't think that we will drive around everybody at the next race.
"We still have (tyre) problems in the race, that's for sure, but the others also need to count on us now.  We are going to be fast in qualifying at all the races; that's our trump card and now we know that if we execute the race properly, then we can (win) again."