Liveblog
Throw-in for today's clash is at 4pm. Here's how the teams are named to start:
Cork
1. Anthony Nash
2. Sean O'Donoghue
3. Damien Cahalane
4. Colm Spillane
5. Christopher Joyce
6. Mark Ellis
7. Mark Coleman
8. Darragh Fitzgibbon
9. Bill Coooper
10. Daniel Kearney
11. Conor Lehane
12. Robbie O'Flynn
13. Luke Meade
14. Seamus Harnedy
15. Patrick Horgan
Clare
1. Donal Tuohy
2. Patrick O'Connor
3. Conor Cleary
4. Jack Browne
5. David Fitzgerald
6. David McInerney
7. Seadna Morey
8. Colm Galvin
9. Tony Kelly
10. Cathal Malone
11. John Conlon
12. David Reidy
13, Conor McGrath
14. Peter Duggan
15. Shane O'Donnell
Cork 0-0 Clare 0-1
Clare bring a high level of aggression early on and John Conlon gives them the lead.
Cork 0-0 Clare 0-3
Colm Galvin and Peter Duggan (free) move Clare three ahead. Fine start for the Banner.
Cork 0-2 Clare 0-3
Huge point from Daniel Kearney there for Cork from way out the field.
Cork 0-3 Clare 0-3
Horgan lands a free from distance and the Rebels are back on level terms.
Cork 0-2 Clare 0-3
Cork 0-3 Clare 0-4
Another Duggan free edges Clare back in front.
Cork 0-4 Clare 0-4
A fantastic hook by Sean O'Donoghue at one end of the field sees Cork clear upfield for Lehane to split the posts at the far end.
Cork 0-6 Clare 0-4
Horgan slots over a free from the left.
CHANCE! Alan Cadogan forces a good save from Donal Tuohy and Peter Duggan has a shot on goal blocked by Damien Cahalane at the far end.
Another wide for Clare, Duggan hits their fifth.
David Fitzgerald replaces Jack Browne for Clare.
Cork 0-7 Clare 0-5
The Clare forward line are looking dangerous but so far they haven't been ruthless in front of the posts. Lehane tags on his second for Cork.
So far so good for John Meyler's men.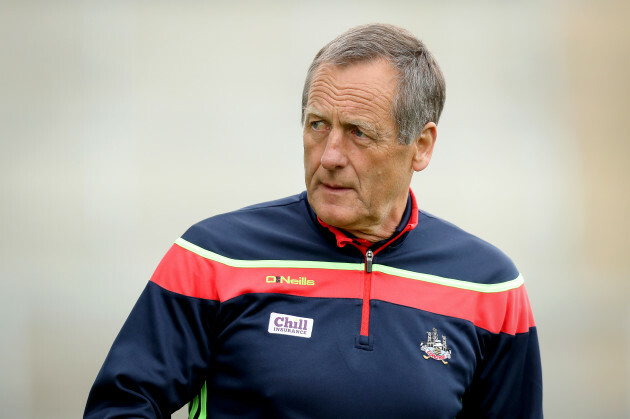 Source: Oisin Keniry/INPHO
Cork 0-8 Clare 0-6
David Reidy swings over a fine score from the right touchline. Bill Cooper responds for Cork from the next play.
Cork 0-8 Clare 0-8
Duggan lands two frees in quick succession, the second of them from well inside his own half, to level us up.
Cork 0-9 Clare 0-8
Horgan assuredly converts another free.
Cork 0-9 Clare 0-9
Colm Galvin finds some space on the half forward line and he raises a white flag.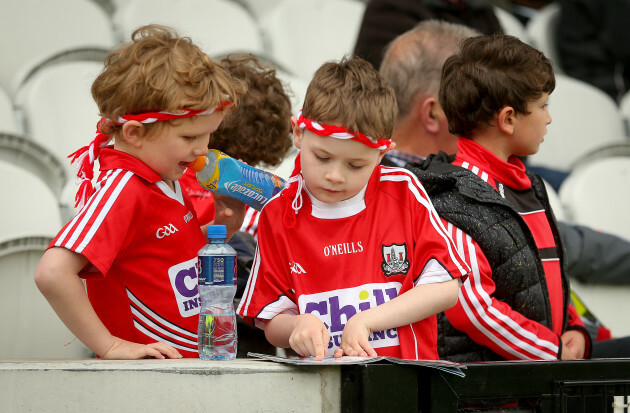 Source: Oisin Keniry/INPHO
Cork sub: Daniel Kearney is being replaced by Brian Lawton.
Cork 0-10 Clare 0-9
Darragh Fitzgibbon drives forward from midfield and bombs over a fantastic score.
Cork 0-11 Clare 0-9
Brilliant catch and run from Lehane before he feeds Harnedy for a score off his left.
Cork 0-11 Clare 0-10
Tony Kelly has been very quiet so far but he finally gets his name on the scoresheet after winning a ball at midfield. He wins another free that Duggan sends wide.
Cork 0-11 Clare 0-10 – HT
After 18 minutes at half-time, Clare have still not emerged from the dressing room. The Cork players are left waiting on the field.
Cork 0-11 Clare 0-11
Shane O'Donnell gets his first score of the game with a simple score after he read a break.
Cork 0-12 Clare 0-11
Mark Ellis lands a good score from distance.
Cork 0-12 Clare 0-12
Clare turn over Cork and they move it into the hands of John Conlon, who scores his second of the day.
Cork 0-12 Clare 0-12
Two wides in succession for Cork.
Cork 0-13 Clare 0-12
Great catch from Colm Spillane and Fitzgibbon drills it over from centre-field.
Cork 0-14 Clare 0-12
Fine finish from Fitzgibbon, his third today.
Cork 0-14 Clare 0-12
Shane Kingston comes in and sends his first scoring chance wide.
Cork 0-14 Clare 0-13
O'Donnell notches a fine score from a tight angle.
Robbie O'Flynn is down injured after sustaining a heavy blow to the head.
The game has been held up for the last five minutes as O'Flynn is stretchered off. There will be plenty of stoppage-time at the end of this half.
A half-time score for you in the Ulster SFC quarter-final: Tyrone 0-8 Monaghan 1-7
We're back underway. Hopefully O'Flynn is alright.
GOAL! Conor Lehane hits the net for Cork!
Cork 1-14 Clare 0-13
Brilliant one-handed finish from Lehane after Horgan kept the ball alive with a flick across goal.
Cork 1-15 Clare 0-13
Cork attack and Horgan splits the posts to send them five clear. Peter Duggan is replaced by debutant Darragh Corry on the Clare team.
Cork 1-15 Clare 0-14
Reidy tries to take on Mark Coleman down the flank and is fouled. Reidy slots over the resultant free. He assumes free-taking responsibilities from Duggan.
Cork 1-15 Clare 0-15
Just a goal between the teams now.
GOAL! Tony Kelly levels the game with a goal!
Cork 1-15 Clare 1-15
The Banner are back on level terms after Kelly ghosted into the full-forward line and flicked on the ground past Anthony Nash.
Cork 1-16 Clare 1-15
Horgan sends Cork back in front with a free.
Cork 1-17 Clare 1-15
Horgan flicks a brilliant effort over the bar.
Cork 1-17 Clare 1-16
Conor McGrath is fouled by the Cork rearguard and Reidy slots over the free.
Cork 1-18 Clare 1-16
Brilliant score from Horgan edges the Rebels two in front. At the far end Clare had a goal chance but were unable to get a shot away.
Cork 1-18 Clare 1-17
Kelly nails a free from downtown to bring his tally to 1-2. Massive score.
We'll have 11 minutes of additional time.
Cork 1-18 Clare 1-18
Galvin cuts inside and takes his point. Level again.
Cork 1-19 Clare 1-18
Dean Brosnan isn't long on the field but he puts the hosts back in front.
Cork 1-19 Clare 1-19
Kelly lands a fine score from midfield.
Cork 1-20 Clare 1-19
Horgan drills over a monster point from his own 45!
Cork 1-21 Clare 1-19
Harnedy makes it a two-point game.
Cork 1-22 Clare 1-19
Lehane again for Cork. Conlon hits a fourth for Clare immediately after.
Cork 1-23 Clare 1-20
Mark Ellis drills one over from distance. Mikey O'Malley hits a wide for Clare from the next play – their 10th wide.
GOAL! Harney scores Cork's second goal to seal the win!
Cork 2-23 Clare 1-21 – FT
The Munster champions begin the defence of their title with a win. Cracking game in Pairc Ui Chaoimh.
Contribute to this story: