DIARMUID 'THE ROCK' O'Sullivan believes Cork's three quickfire substitutions between the 56th and 65th minutes of yesterday's All-Ireland semi-final defeat to Limerick fatally curtailed the Rebels' momentum, and has criticised the Munster champions' management staff for not withdrawing captain Seamus Harnedy at the start of extra-time.
Cork led their neighbours by six points in the final quarter of normal time only for Limerick to fight back ferociously and lead at the death, leaving Patrick Horgan forced to land a clutch free with the clock red just to send the game into overtime.
O'Sullivan deemed the Rebels' 17 wides "a huge factor" in deciding yesterday's classic encounter and claims referee Paud O'Dwyer "won't be on the Cork Christmas card list either", but felt they might have gotten over the line had their rhythm not been interrupted, as he perceives it, by ineffective substitutions late on.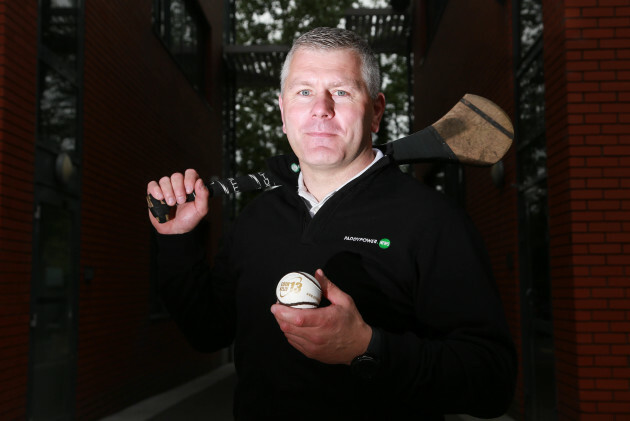 Cork hurling legend and Paddy Power GAA ambassador Diarmuid O'Sullivan was speaking after Sunday's game at Croke Park
"There was a period in the second half when Cork were up by four to six points and they were comfortable," said O'Sullivan. "Then, within a nine-minute window, the management made three substitutions. They brought on Mark Ellis, Robbie O'Flynn and Tim O'Mahony.
It upset the balance and rhythm of the Cork team. Did any of the three of them offer anything to the game after? It was three changes too quickly. It just killed the momentum. That period hurt Cork and they never recovered from it.
"It was the timeframe from the start of the substitutions on that did the damage for Cork."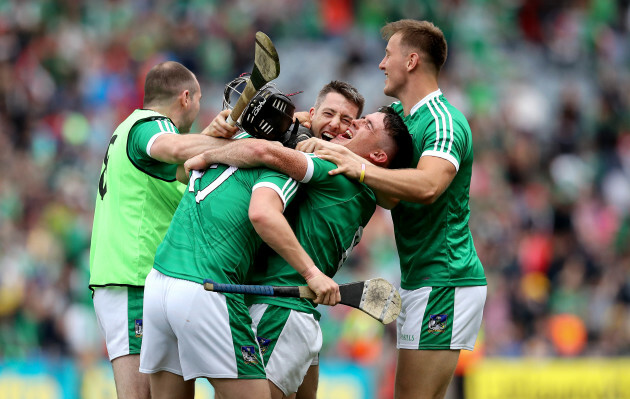 Ryan Byrne / INPHO Ryan Byrne / INPHO / INPHO
Limerick's bench hit 2-6 to Cork's 0-1 in Croke Park, with Shane Dowling's contribution of 1-4 on either side of the first final whistle as psychologically rousing as it was impactful on the scoreboard.
By contrast, Cork were forced in extra-time to reintroduce a couple of players who had already been withdrawn in the second half of normal time, and were led out of the tunnel for the extras by captain Seamus Harnedy who was conspicuously sporting a heavy limp.
'The Rock' says Cork management should have ensured that their bench be more brimful of ball-winners at this stage of the panel's development, but the Cloyne man was especially adamant that either the Cork sideline or Harnedy – or both – should have seen to it that the skipper be hooked for extra-time given his evident lack of mobility.
"Cork's lack of impact from the bench has caught up to them. It's something the management should have addressed and said 'look, how do we make this stronger'. We see what Cork had to reintroduce in extra-time: Kingston had to come back on, so did Daniel Kearney for short periods of time. They brought Michael Cahalane on and off again – I've no idea what was going on there.
At the start of extra-time Seamus Harnedy barely walked out of the dressing rooms, he could hardly go out onto the field and they persisted with him for six minutes – that's criminal. That's putting you on the back foot straight away. Seamus is very honest, but there's misplaced bravery as well and the management should have been strong enough to say 'sorry Seamus, you can't walk'.
"Cork need primary ball-winners. You can't keep flogging the same horses like Harnedy and Lehane. Cork have to find someone to alleviate the pressure on Seamus.
[Anthony] Nash wasn't going to get the freedom of Croke Park, either, from the Limerick statistician Sean O'Donnell, and so it proved. Limerick had their homework done on this thing and when Anthony was forced to go a small bit longer in the second half because the space was shut down, it played right into Limerick's hands.
Ryan Byrne / INPHO Seamus Harnedy down injured Ryan Byrne / INPHO / INPHO
Critical as he might be of certain aspects of Cork's game-management, what O'Sullivan simply can't abide by is the suggestion from close quarters that the Rebels 'bottled it' towards the conclusion of normal time.
Indeed, the three-time All-Ireland winner had it out with two fellow Corkonians during his departure from HQ following yesterday's game.
"Unfortunately", he says, "that's the way Cork supporters are, and I've said it before: they're very fickle.
"Cork's only aim yesterday was to make an All-Ireland final; they weren't trying to lose that game by four points. Limerick had more energy, they used the ball better and look at the quality of ball their inside forward line got – it was inch-perfect.
But this 'bottler' thing disgusts me. If you are loyal to your team, you are loyal to your team – but again I'm not surprised. I was walking out of the stadium after, there was two Cork lads there and they were having a right go. I actually had murder with them and I looked the two of them in the eye and told them they were an absolute disgrace. There's no place for it, but that's the world we live in. You can't get away from it.
All of this could have transpired so differently, of course, were it not for the potentially iconic intervention of Limerick 'keeper Nickie Quaid with just two of four added minutes remaining at the end of the first 70.
The Effin man left Cork fans effin' and blindin' with an intuitive flick of his hurley, diverting the sliotar away from Harnedy who seemed primed to fire Cork into next month's decider as he bore down on goal.
Check out this unbelievable save by Nickie Quaid! pic.twitter.com/Y3deg0CM18

— The GAA (@officialgaa) July 29, 2018
O'Sullivan feels the moment will be captured in history should Liam McCarthy return to Shannonside for the first time since 1973, but felt referee Paud O'Dwyer missed a foul on Robbie O'Flynn in the build-up which ensured momentum swung fully in The Treaty County's favour.
"It was a turning point within the game," he said. "It was unbelievably brave and honest to do what he did.
Cork will ask, should Robbie O'Flynn tapped it over or should Harnedy batted it in? We'll ask questions about that forever. I felt Robbie had been dragged back and when Seamus didn't convert the chance the referee should have given the free because the advantage wouldn't have been up.
"The ball went down the other end and Limerick got the softest of frees for a lot less than what happened to Robbie. But look, Nickie was really brave and if Limerick are to be successful in the All-Ireland final that moment will be captured in history.
O'Sullivan believes players are "entitled to a replay after putting in such a titanic effort", but acknowledges his Cork bias in sharing such an opinion following the Rebels' extra-time exit.
He describes Limerick as a physical side with "the hurling to go with it", and maintains they won't fear either Clare or Galway.
"But if nothing else", he adds, "wouldn't they love a shot at Clare after what happened in Cusack Park? They'd relish a chance to meet The Banner in an All-Ireland final."
And it's because of that 0-26 to 0-15 Munster Championship defeat last month that 'The Rock' can understand both Shane Dowling's request that the fans leave Limerick's players alone in the lead-up to the final, as well as manager John Kiely's request that the media do similar.
He does warn, however, that being left alone is a two-way street, and says it's incumbent on Limerick's panel to steer clear of any distractions ahead of 19 August.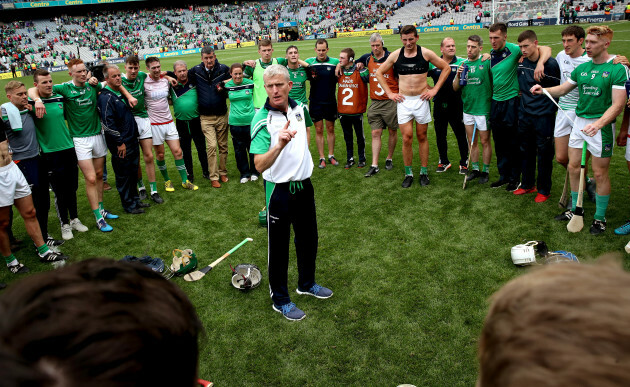 Ryan Byrne / INPHO Ryan Byrne / INPHO / INPHO
"You see where John is coming from," O'Sullivan said.
You saw how the Limerick support turned on them after the defeat in Ennis. There was a big backlash there, and to be fair to John, he's a very level-headed guy and I've unbelievable time for him, but they need to get their heads down. It's all very fine to ask the media and the fans to leave the players alone, but they need to be able to separate and distance themselves from it as well.
The42 is on Instagram! Tap the button below on your phone to follow us!