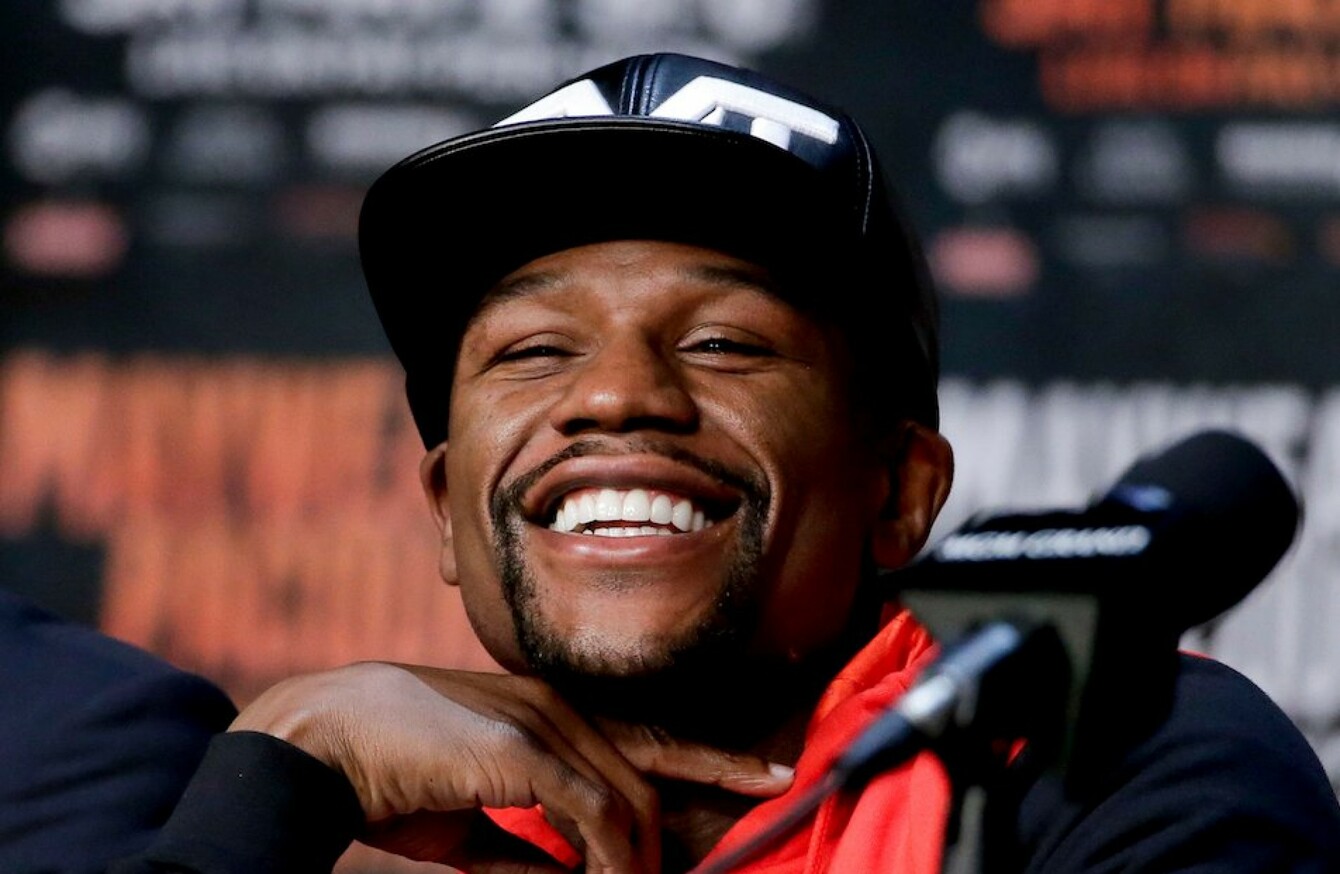 No wonder Floyd Mayweather looks happy.
No wonder Floyd Mayweather looks happy.
SPONSORING THE UPCOMING fight between Floyd Mayweather and Conor McGregor was always going to be an expensive proposition, but now, according to a report from ESPN, it looks like the rates for the August 26 bout will shatter a number of records.
According to ESPN's Darren Rovell, the sports media giant obtained a proposal that WME-IMG, which owns the UFC, sent to various companies "to gauge their interest in sponsoring elements of the fight." The asking price for the title sponsor is $10 million.
That figure would dwarf the most lucrative single-fight sponsorship in boxing history: $5.6 million for the Mayweather-Manny Pacquiao bout of 2015, paid by Tecate. The company that pays the eight-figure sum will get its name attached to the fight, as well as branding opportunities throughout the T-Mobile Arena in Las Vegas and $500,000 in tickets.
In addition, a company that wants to associate itself with either Mayweather or McGregor can sponsor one corner of the ring for $5 million. If all these sponsorships are sold at their listed prices, the $20 million total would shatter the old record for largest advertising package, set by Mayweather-Pacquiao with a $13.2 million sum.
Whether or not WME-IMG is the sole seller of Mayweather-McGregor sponsorships is unclear, per the report. The staggering total listed above could simply be the tip of the iceberg, underscoring the importance of this fight to boxing and the UFC alike.
With less than two months remaining before the fight, anticipation is mounting throughout both sports. Mayweather has a spotless record of 49-0, while McGregor has never participated in a sanctioned boxing competition of any kind.
- Sam Belden, Business Insider