WHERE OH WHERE do we start with this?
As lovers of all sports (and we include cricket in that) here at TheScore.ie, we've seen our fair share of bandwagons and cycling must surely rank up there with the most popular of them all.
Membership in Cycling Ireland has risen dramatically over the last four years, bike commuter traffic is also on the rise, and it's not uncommon nowadays to go into a bar and hear a cycling-related conversation.
But there's a limit to how much anyone can tolerate of you and your cycling bullsh*t and if you are guilty of 10 or more of these it's time to look for more balance in your life.
1) Your bike costs more than your car
2) You spend more time with your bike than your wife
3) There is absolutely no weather bad enough to prevent you training
4) You spend any spare time you have on chainreactioncycles.com searching for bargains
5) You see a cyclist coming against you and you fix your eyes on them and their bike until they're out of sight
6) Your bike has more miles on it than your car
7) The interior of your car is destroyed in chain oil
8) You view crashes as a chance to buy new stuff
9) You have more bikes than you do ex-girlfriends
10) You never, ever have enough kit
11) You watch races on TV like the Tour of Alberta and the Eneco Tour
12) You count down the days to the Tour de France like kids do Christmas
13) You bring your bike inside the house, you leave the dogs and cats outside
14) You're too tired for sex but always have energy for five hours with the boys on a Saturday
15) Every present you ever got has been cycling related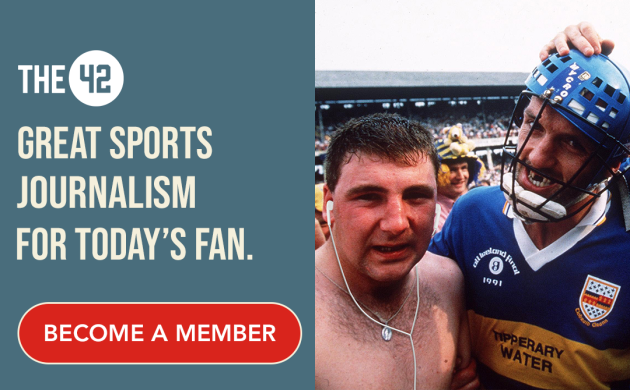 16) You know who won the 1976 Vuelta á Espana…
17) And who was seventh
18) Your treat in the racing season is a hot chocolate
19) You've flirted with the idea of taking a year out and cycling full-time
20) You absolutely love drafting off a tractor and trailer at 40pkh in summer
21) You can't wait to upload your training data on Strava
22) €4000 for a bike is good value, but €1.40 for a coffee is a waste of money
23) You can perform any mechanical adjustment on your bike but you do not know where the oil goes in the car
24) You love looking at bikes, especially ones with fancy wheels
25) When you go to a bike shop you always, always pick up a bike to see how light it is