WHEN MOST PROFESSIONAL rugby players retire they look forward to enjoying all the things which were forbidden during their careers, but Galway native Damian Browne had a much different approach when he hung up his boots a couple of years ago.
He enjoyed a great professional career over 16 years with Connacht, Northampton Saints, Brive, Leinster and Oyonnax before a knee injury finally forced him to stop playing the game he loved.
But Browne, who is now 37, had no intention of taking things easy and already he has become an adventurer with some notable achievements which include scaling Mont Blanc in the Alps and Gran Paradiso in Italy, before climbing Kilimanjaro.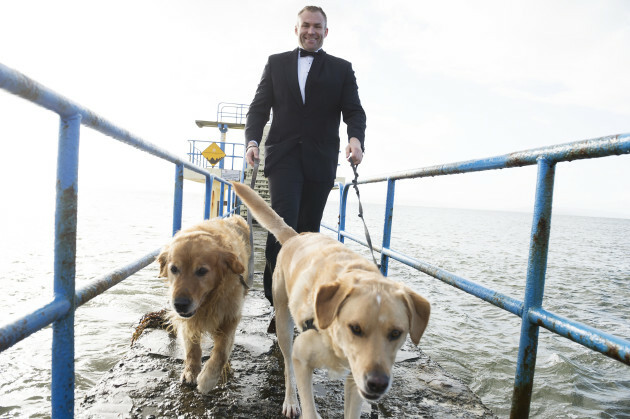 Andrew Downes SUITED AND BOOTED: Damian Brownewith his dog Elmo & MADRA Rescue Dog Teddy ahead of the Atlantic Challenge Dinner tonight which will raise funds for his chosen charities MADRA, Medecins Sans Frontieres and the Strong Roots Foundation School Rwanda. Irish coach Joe Schmidt and defence coach Andy Farrell will be guest speakers at the event at the Ardilaun Hotel in Galway. Photo: Andrew Downes Andrew Downes
A two-week trek into the Pamirs of Afghanistan, expeditions to Peru and Kyrgyzstan have also been clocked, while last year he completed the Marathon Des Sables, a gruelling test of six marathons in six days across the Sahara in Morocco.
But now he is set for his biggest test, a solo row across the Atlantic in December from the Canary Islands to Antigua.
He will attempt the crossing in a specially designed seven and a half metre long boat which has a cabin for sleeping and storing food, but the rowing position is exposed to the elements.
And with the boat just 1.8m wide, spaced will be at a premium for the 6'6" former lock forward, who is tipping the scales at just over 120kg.
He's is bulking up that weight level during the 18-month preparation for this test as participants can lose one-quarter of their body weight.
The trip across can take up to 90 days, he hopes to do it in a lot less than that but has not set a target for the race.
"The first priority will be to complete the race, there is no point in getting bogged down in numbers. It will be a huge test, but I have always enjoying testing myself and trying new things.
"This one is different to the others because it's on water and that has brought its own challenges but I have prepared well and I'm really looking forward to it," said Browne, who has been back home in Renmore in Galway training for the event for well over a year.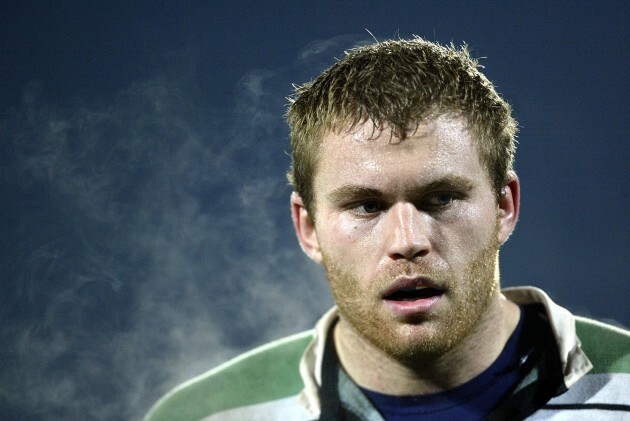 INPHO Browne in 2002 on Connacht duty. INPHO
He is using the expedition to raise funds for three charities close to his heart — MADRA Dog Rescue and Adoption, Médecins Sans Frontieres and the Strong Roots Foundation School Rwanda — and tonight (SAT) Irish coach Joe Schmidt and defence coach Andy Farrell will be guests at a dinner in the Ardilaun Hotel in Galway to raise funds for the event.
Browne is now into final preparations for the challenge in December. His contact with the outside world during the 4,800km voyage will be satellite phone and he will have access to email, but everything he requires for the journey has to be brought on board at the start, including a huge quantity of dried food.
"I have to bring enough food for 90 days. I will have an automated water-maker to purify the sea water but if that fails then I need to use a hand-held one and it takes 45 minutes of pumping to make a litre of drining water.
"But these are the challenges that come with an expedition like this and I am looking forward to taking it on," he added.
Subscribe to The42 podcasts here: