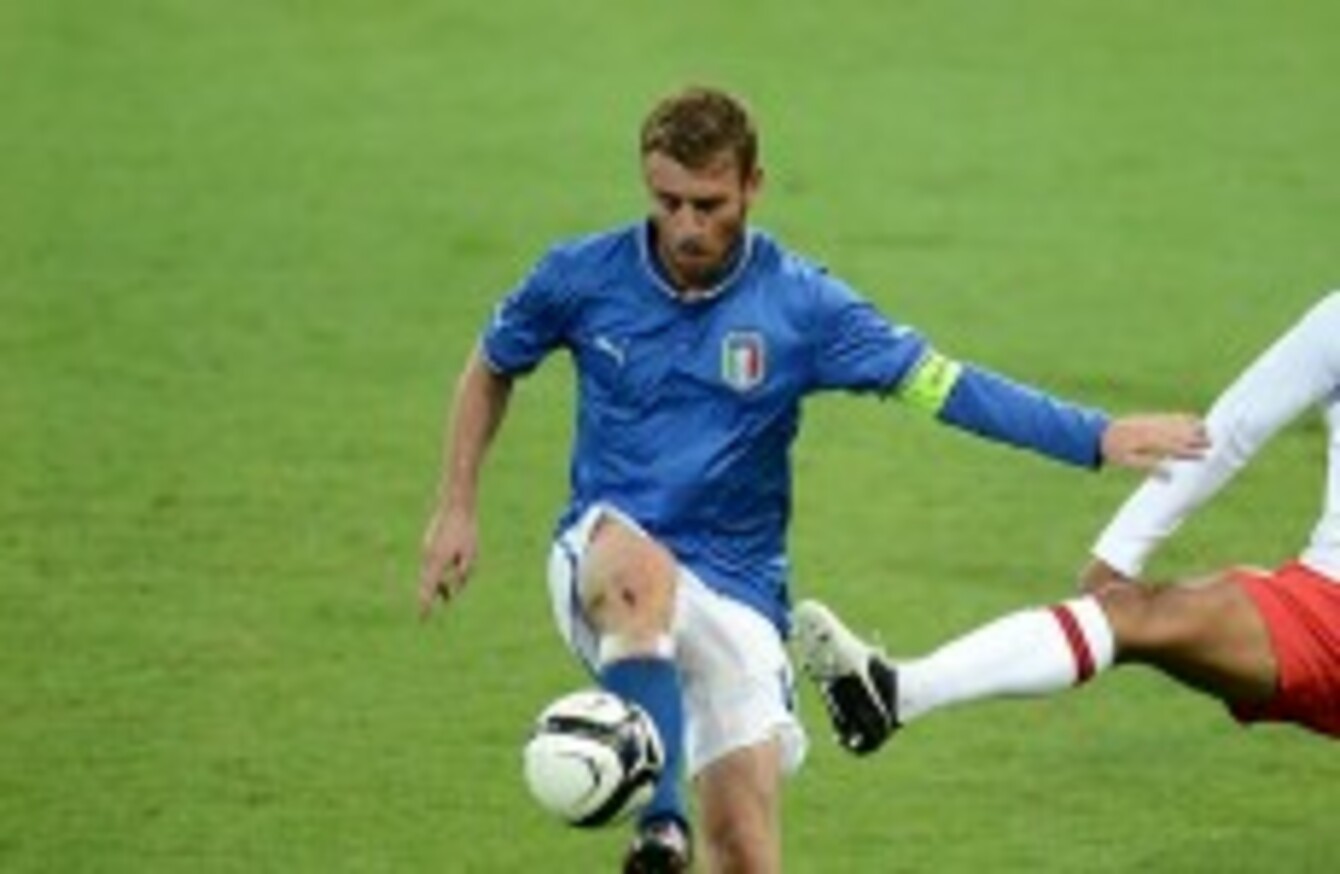 Image: Owen Humphreys/PA Wire/Press Association Images
Image: Owen Humphreys/PA Wire/Press Association Images
DANIELE DE ROSSI has announced his desire to remain at Roma, in turn rejecting the advances of Premier League champions Manchester City.
The 29-year-old had been strongly linked with a move to the Premier League champions but has decided to remain with the club that he joined at the age of 17.
De Rossi announced his decision this afternoon, telling reporterts: "People have written all sorts of things, about me, about (City manager Roberto) Mancini. Some of it makes me laugh. Some of it makes me angry.
"I can tell you the truth. I came to do a press conference before the season. I wanted to make a clarification.
"What I can promise everyone is that the day I want to leave Roma – whether to win the Champions League or make more money – I will say so in public.
"This is a normal press conference for me, not the announcement of the third World War. For me it's important to say my piece. I am here at Roma, I'm happy and never asked to leave.
"I don't know if club still want to sell me. Guessing they count on me since they gave me huge contract in February. Ask them."
The news comes as a blow to Mancini, who lost out to Chelsea in the race to sign Eden Hazard and also failed to capture Robin van Persie before the Dutchman chose Manchester United.
The club have made just one signing thus far since the end of last season, bringing in young midfielder Jack Rodwell from Everton.
De Rossi has 79 Italy caps and has won the World Cup with his national side, but has failed to match that success with Roma, who have finished as Serie A runners-up on five occasions during his stay.