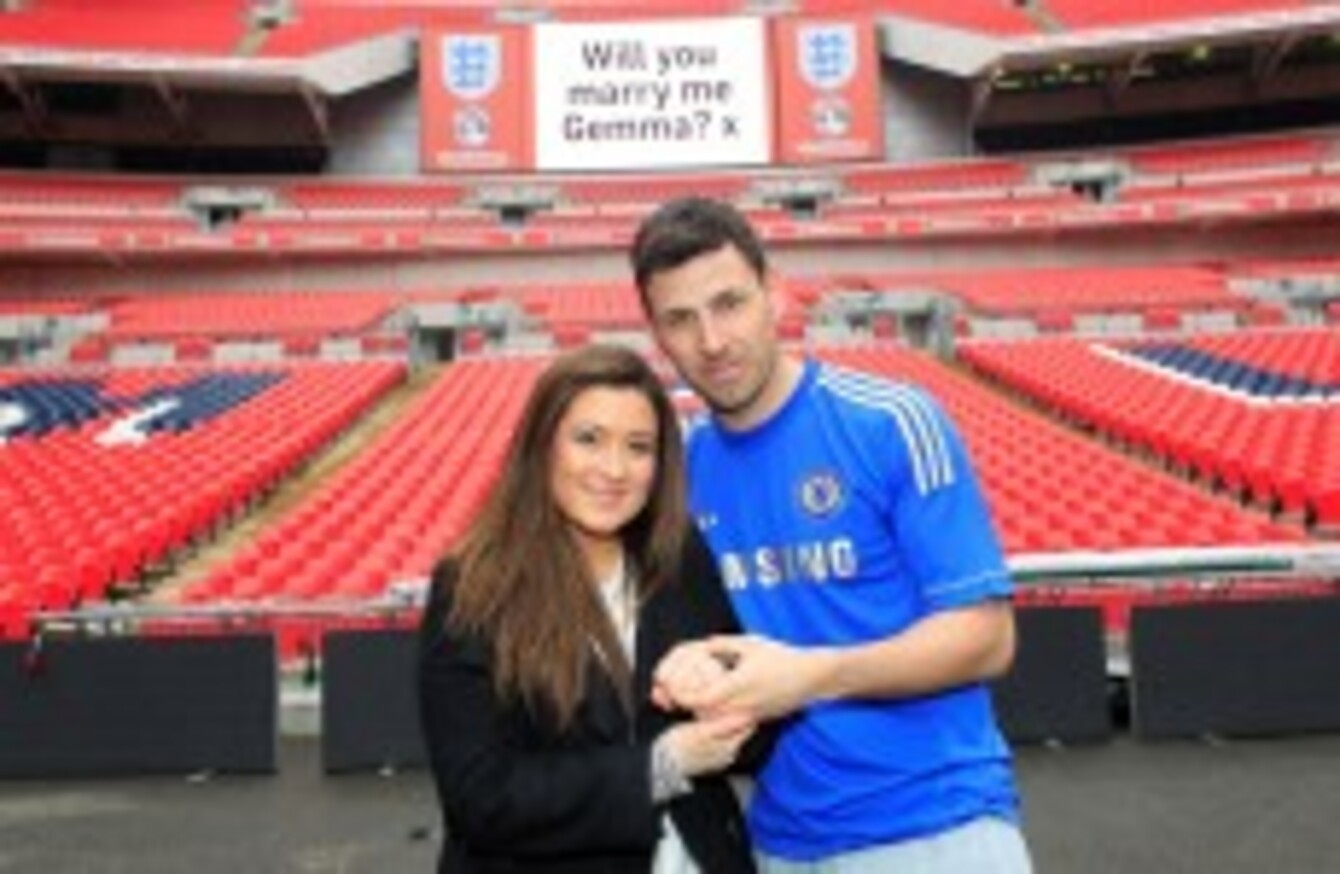 Image: Lawrence Lustig
Image: Lawrence Lustig
DARREN BARKER STILL hasn't found an opponent for his fight next month but he has found his future wife.
Barker and long-term girlfriend Gemma Kao announced their engagement after he popped the question during a pre-fight photo shoot in London's Wembley Stadium on Tuesday.
That's not all. Barker even arranged for the FA to put "Will you marry me, Gemma? X" on the big scoreboard like the big softie that he is.
Kao said yes so she's obviously ok with photo shoot proposals. They have been together for 12 years so she probably knew what to expect.
An opponent for Barker's next fight, the main event on the Betfair "London's Finest" bill in Wembley Arena next month, is due to be announced shortly.