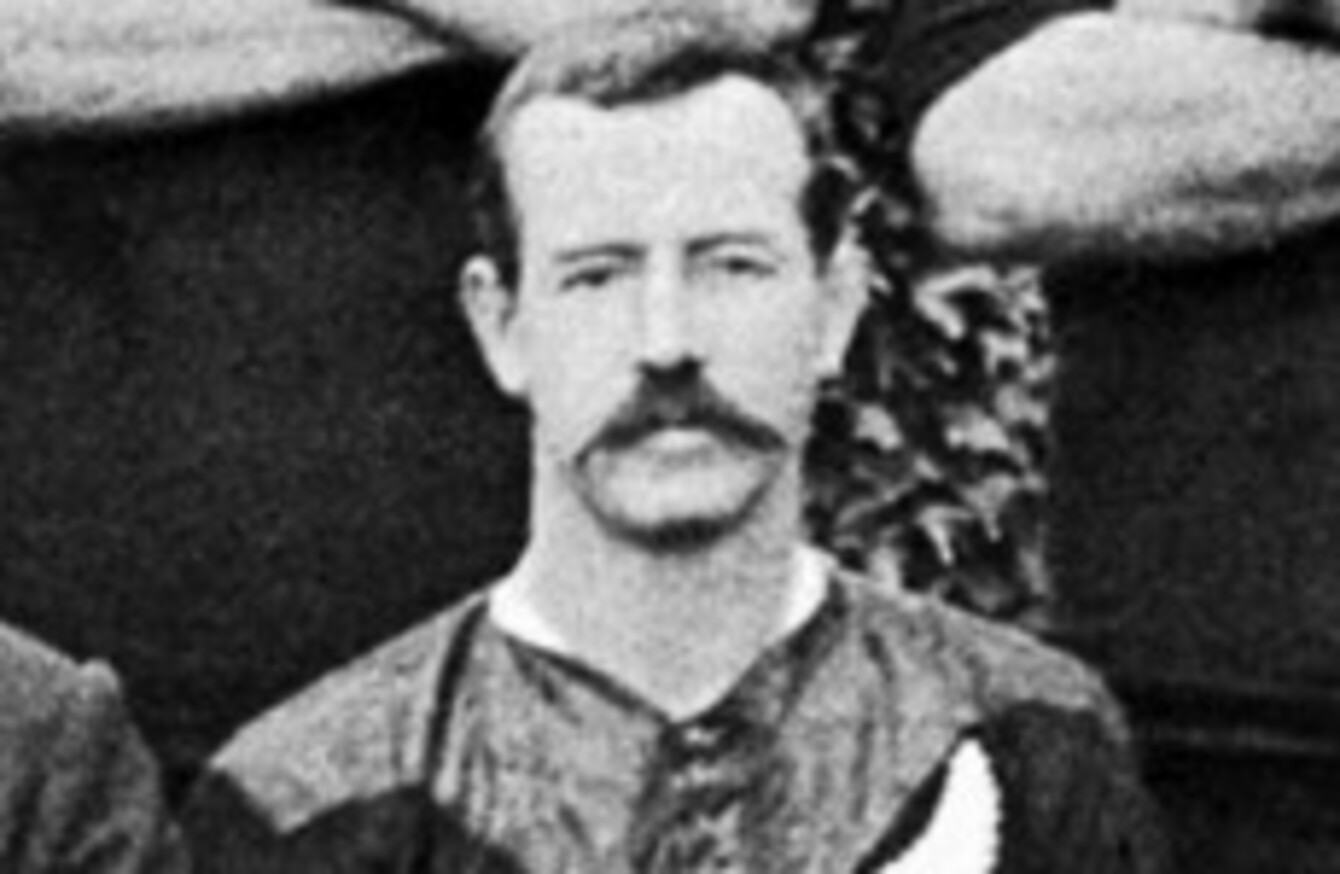 Dave Gallaher pictured in 1905.
Image: S&G
Dave Gallaher pictured in 1905.
Image: S&G
THE JERSEY OF New Zealand captain Dave Gallaher from their legendary 1905 Test against Wales smashed the world record price for a rugby shirt today.
The black shirt, embroidered with a silver fern, sold to a British buyer for £180,000 ($276,000/€243,000) at an auction in Cardiff, a spokeswoman for auctioneers Rogers Jones and Co told AFP. The previous world record stood at £22,000.
Gallaher's jersey from the 3-0 defeat to Wales had been expected to fetch between £20,000 and £40,000. The game was New Zealand's only loss on a 35-match tour, their first outside Australasia, during which the All Blacks nickname took off, hence the Original All Blacks moniker for the side.
The encounter in Cardiff is still considered one of the sport's great matches. It is also thought to have been the first time a national anthem was sung before a sporting fixture, as Welsh fans tried to counter the psychological effect of New Zealand's Haka war dance.
Gallaher and Wales captain Gwyn Nicholls swapped shirts after the match. Nicholls later gave it to Thomas John Mahoney, a "van boy" at his Cardiff laundry business, and it remained in Mahoney's family.
Gallaher was killed in the October 1917 prelude to the first Battle of Passchendaele in World War I. A statue of of the Original All Blacks captain was unveiled in 2011 outside Eden Park in Auckland, New Zealand's largest stadium.