IN THE FRENZIED closing stages of last year's All-Ireland final, the ultimate prize slipped away from Mayo's grasp.
David Clarke was a central figure in those closing stages, his late kickout floating astray over the sideline to cough up possession to Dublin.
The sight of teammates being wrestled to the ground in front of him could be put forward as an explanation but the Mayo netminder is not in the mood for choosing that as a convenient reason or the fact that his kicking tee was tampered with.
"Obviously, I didn't hit the best kick-out but that wasn't anything to do with the pressure that was being put on. There was a man free that I was aiming for but I didn't get him. Look, that's the nature of the game.
"I looked around and I saw everyone was tightly marked. During the game there were tees being thrown away but I didn't pay a huge amount of attention to it.
"That's what some teams will do. We might have done the same thing if we were in the same position. I had a few tees. It's happened in plenty of games.
"You want to win in the right way, you want to be five points up but if you're not you might try something different.
"Maybe if we were in that position, we'd take (it) if we won it."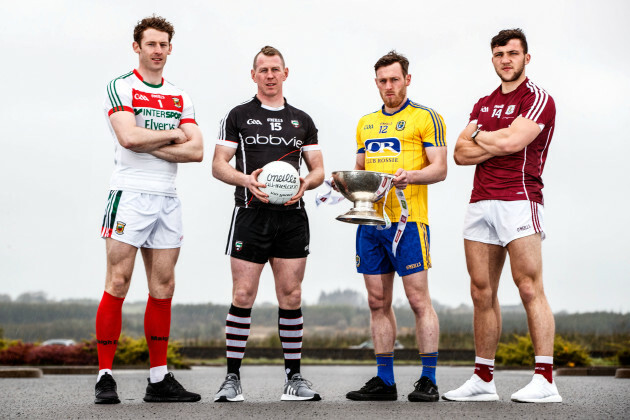 Bryan Keane / INPHO Mayo's David Clarke, Sligo's Adrian Marren, Roscommon's Conor Devaney and Galway's Damien Comer at the recent Connacht championship launch. Bryan Keane / INPHO / INPHO
It's 17 years since Clarke first sampled life with the Mayo senior squad and yet the thoughts of closing this chapter in his life did not enter his thoughts last winter.
He's had injury problems and spent enough time on the bench to appreciate the current phase in his career that has yielded All-Star awards for the last two seasons.
"There were a few days of disappointment but on the Wednesday I went back training with the club. You just have to get back in the groove.
"I enjoy playing football so it was a matter of getting back with the club and playing for another two or three months.
"Come January I had no hesitation in coming back again. I enjoyed the year and the competition.
"If you were to sit down and think too much about it you could tie yourself into a knot -  is it ever going to happen?
"But when you enjoy playing football and training, you just try to make the most of it and get out there as much as you can.
"Obviously I'm getting a bit older now so you try and make the most of every year you're around the set up and see what happens.
"But when I go to bed I'm not crying myself to sleep.
"Maybe in a few years' time when you stop you might look back a bit differently at things but when you're in the middle of it you just keep on going and make the best of it."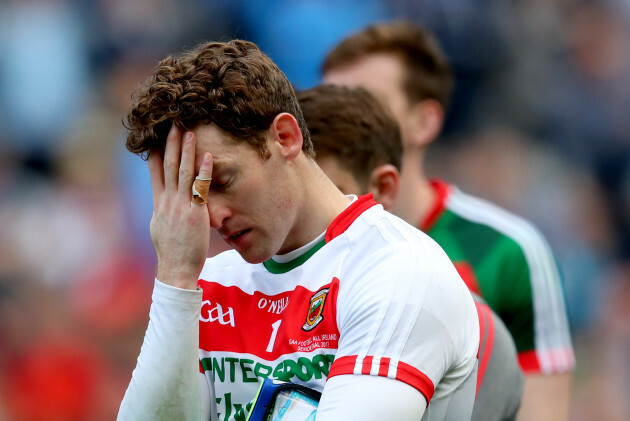 James Crombie / INPHO A dejected David Clarke after last year's All-Ireland final loss. James Crombie / INPHO / INPHO
Clarke's selection as the leading goalkeeper in 2016 and 2017 sparked plenty debate but he is effusive in his praise of the other leading contender, Dublin's Stephen Cluxton.
"The brilliance of Stephen (Cluxton), the way that he's changed the game, brought it to new levels and changed the way goalkeeping is thought about. I'm just following on from him.
"Just his kicking ability. When I started I wasn't kicking the way I'm kicking now and that's probably because Stephen did it so well and other managers and teams wanted something similar.
"You either develop with that or you're going to be left behind.
Exclusive Six
Nations Analysis
Get Murray Kinsella's exclusive analysis of Ireland's Six Nations campaign this spring
Become a Member
"It was lovely to get the (All-Star) award but I'm sure it was the toss of a coin. There wasn't much between us.
"Again, like a lot of things, maybe when you're finished you'll think about them.
"I would have met him once or twice at the odd awards thing but I wouldn't know him too well. Nice fella."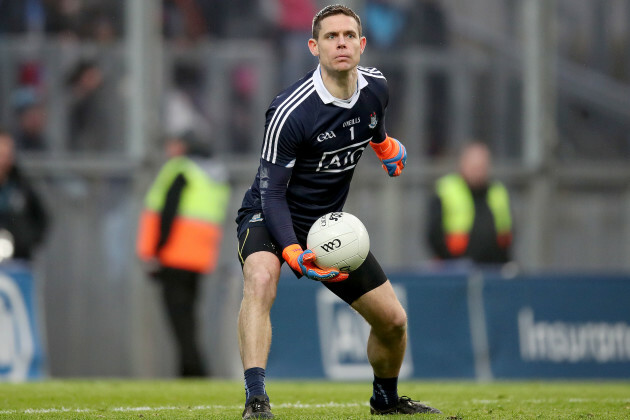 Bryan Keane / INPHO Dublin goalkeeper Stephen Cluxton. Bryan Keane / INPHO / INPHO
Dublin is not something he is focusing on at present, the threat posed by Galway in Sunday's Connacht opener keeps him sufficiently occupied.
"When the draw was made and it was Galway in the first round, it has been what our aim has been since we came back in 2018. They got the better of us the last number of times we played them in league and championship so we're going to have to try and do something different.
"We're going to have to bring a different intensity or different dimension to our game to get over them. They're going hugely well in Division One. They're bringing all the form. They've really developed as a team, physically and tactically. They're strong at the back, strong going forward, hard enough to break down.
"It's about us and Mayo trying to get to a position where we are playing our best football. Hopefully then we can deal with most opposition."
The42 is on Instagram! Tap the button below on your phone to follow us!