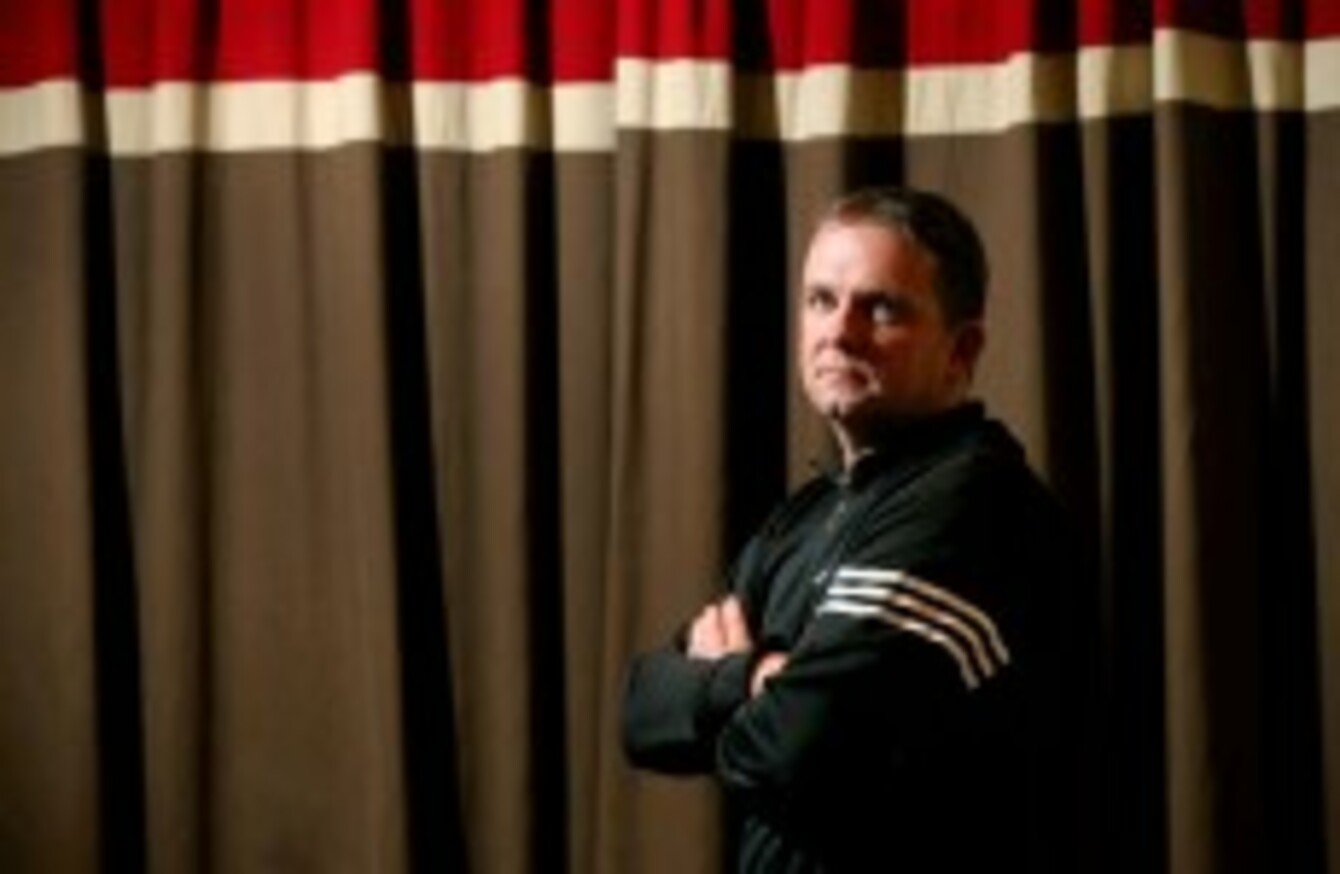 Clare manager Davy Fitzgerald at the Banner's press night.
Image: INPHO/James Crombie
Clare manager Davy Fitzgerald at the Banner's press night.
Image: INPHO/James Crombie
DAVY FITZGERALD SAYS Cork didn't get the credit they deserved for their performance in the drawn All-Ireland SHC decider three weeks' ago.
The Rebels were seconds away from claiming a 31st senior All-Ireland hurling title before the Banner snatched a late equalising point. This was despite most pundits agreeing the Banner were clearly the better team on the day.
"They actually created five or six goal chances so they did, they could have ended up with five the last day and my own honest opinion is that they didn't get the credit they deserved," Fitzgerald told reporters at the county's press night recently.
"I thought Cork played pretty decent, especially in the second half I thought they played well. I think they had only three or four wides. That shows any use of the ball they had the last day, they used it pretty well.
"I know everyone is saying that Cork are going to play way better the next day, if they do, Jesus, we're going to have to  do some unmerciful rising of our  game again so we will. We have to be ready for them playing the next day, we have to be sure we try not to give them five goals. What are Cork going to do the next day? They're going to get the ball and run at us every chance they get. So that's what they're going to do.
"They're going to be going for goals and 21s and that's what we expect is coming."
The Rebels looked out of the game at several stages in the first tie; was Fitzgerald tempted to drop a player back into the famous sweeper position to close it out?
"No, because that would be inviting them," he says. "They pick scores there at will. You look at Patrick Horgan in the first half — where did he get his score from? If we do that, they're going to pick score after score after score. That's only my opinion, maybe it could be different but they're able, you look at them, they're able to shoot.
"If I remember right, I did an event with ye before the League started and I said it to you then, I thought Cork would be in the shake-up. You can go back and check it, before the League started I reckoned Cork would be in the shake-up and that was a quote that I had before the League.
"People were asking me who I thought would be team this year and I said I thought Cork and I believed that so I did. I think they've decent hurlers down there, really decent, and they've shown it, they've beat some great teams this year."
Clare senior manager Davy Fitzgerald at the U21 All-Ireland final in Thurles. Pic: INPHO/James Crombie
Since the drawn game last time out, some of Fitzgerald's young panel have won an All-Ireland U21 title, steamrollering Antrim in the Thurles decider. Was the game a welcome distraction from the senior manager's point of view?
"It's been the same for their All-Ireland semi-final, their Munster final and their Munster semi-final — after nearly every big game we've played they've had an U21," says Fitzgerald. "To be honest, it's great. It's well noted that we have 13 or 14 of them U21s in our senior squad so they're training with me since last October at a serious level.
"I suppose I have to also say fair play to Donal and Gerry and them, it was a great victory, but the trust that they have in myself and Paul Kinnerk to train most of their team is great. That's a fantastic trust that they trust us to do that. It's great, maybe to get a break away for a week is no harm. What would we do after a big game. What would we do after a big game? We would train probably on the Thursday night after a big game, then have a recovery session on the Tuesday, we train on the Thursday, we only do 35 minutes so basically we're not doing anything hard until the following Sunday.
What are they
really like?
Rare insights on sport's biggest names from the writers who know them best. Listen to Behind the Lines podcast.
Become a Member
"The 21s have their game on the Saturday so it's the exact same thing. They come back in and their mad for road after a week of a break. I think it's good for us.
"The only question you're asking yourself is: since the start of February probably we've been flat out because we played National Hurling League at a Championship pace because we had to try and survive in the National League so we were going flat to the boards from very early on so I'd be saying to myself 'will these games catch up on them?'
"That's the only concern but it doesn't seem to have. They seem to be good. I think the only really flat game we had was the Tipperary league game, we were extremely flat in that game and I think that just came off the back of three league matches that we had. The doubt does be in your head – will they be able to keep this going?"
Friends reunited
The meeting with the Rebels on Sunday will be the sixth between the sides this year. Would the Banner prefer to meet an opponent less familiar? "Of course you would, I'm sure they're the same, we've learned stuff about each other. We know them fierce well at this stage but I think we're two hurling teams.
"Very little dirty strokes between ourselves and Cork the last day, very little. We hurl, we go out, we work hard, two big work-ethics, but I also think there's a lot of skill involved in both teams. Playing them a sixth time? No, let the hurling do the talking out there and I think that's a good way to be."