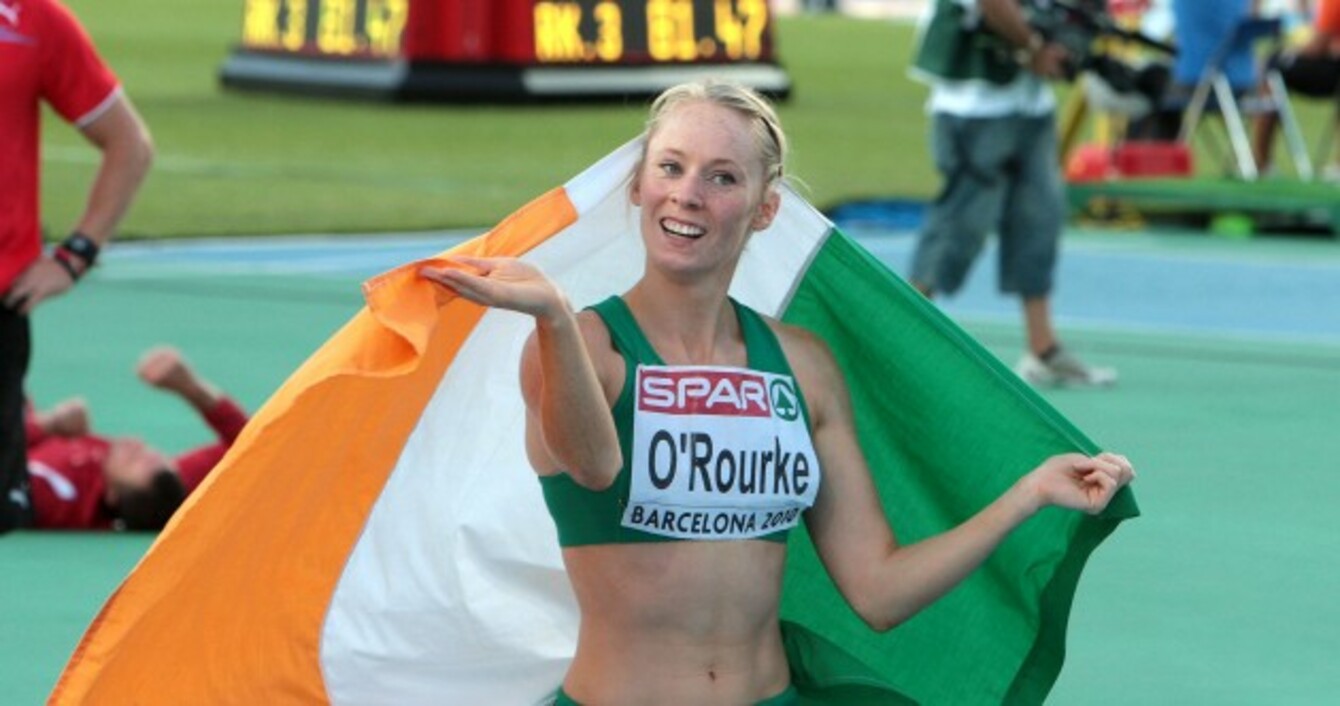 Image: Morgan Treacy/INPHO
Image: Morgan Treacy/INPHO
DERVAL O'ROURKE BUILT her reputation on defying the odds and arriving at a major Championship meets in the frame of mind to grit her teeth and match the world's best stride for stride.
When speaking with TheScore.ie early last month, it seemed like the Cork woman was ready to perform the trick one last time.
The annual September stock-take was set as a date when the possibility of retirement would be discussed,  but as she confirmed her retirement this morning, one sentence in particular stood out:
"Going to a Championships just to be there, isn't me."
Having been unable to bring her body back up to an elite level of sprint hurdling with recovery from Achilles surgery taking longer than, Ireland's most fierce track competitor has been forced to accept that a European Championships in seven weeks is no longer and achievable goal.
O'Rourke takes her leave from Irish athletics with five major medals to her name and, of course, the national record for 50, 60 and 100 metre hurdles.
To celebrate a magnificent career, here are a selection of our favourite images that O'Rourke has given us.
Trademark determination evident at this Cork City Sports meet in 2002
Awaiting her time with the Netherlands' Judith Vis at the 2003 World Championships
Running smoothly at the 2004 National Championships
Winning indoor gold in Russia
Inspiring
In Gothenburg, waiting for her European silver medal-winning time
Confirmed!
Dipping for a bronze at the European indoors in 2009
Narrowly missing out on a medal at the 2009 World Championships
In 2010, that form would bring O'Rourke to a European 100 metre silver medal 
The Olympic dream never quite came to fruition
But the elite level medals can't be taken away
As of last month, O'Rourke had not yet received the 2013 European indoor bronze; won after after finishing fourth on the day behind Nevin Yanit who was subsequently suspended for doping.
60 metre indoor World Champion 2006
2006 European Championships 100 metre silver 
2009 European Indoor Championships 60 metre bronze
2010 European Championships 100 metre silver
Thanks, Derval.