DAVID 'DOTSY' O'CALLAGHAN knew that it was time to bring the curtain down on his 15-year Dublin hurling career.
He officially called time on his inter-county days last November following struggles with injury through the latter end. After surgery on a serious back problem in October 2016, he returned to the fold last year for a stint, but knew his days were numbered.
"The last few years now, I had been putting as much into it as I possibly could," he explains.
"I was aware I was coming to the end and I was doing everything possible to get myself right. The niggles were just coming constantly. It's not that enjoyable and it's not the environment to be in, that's ultimately why I took the step back.
"Mentally as well, it just felt like the time to step away. That can be quite draining. Unless I could go full-blooded with it, I didn't want to be putting myself back into it."
With 2011 All-Ireland senior football-winning boss Pat Gilroy appointed manager in October, O'Callaghan admits that he hoped he could give it one more shot.
He trained hard for a month to see if the enthusiasm was still there, if the body could cope with the 'full-on setting,' as he puts it. It was a case of all or nothing.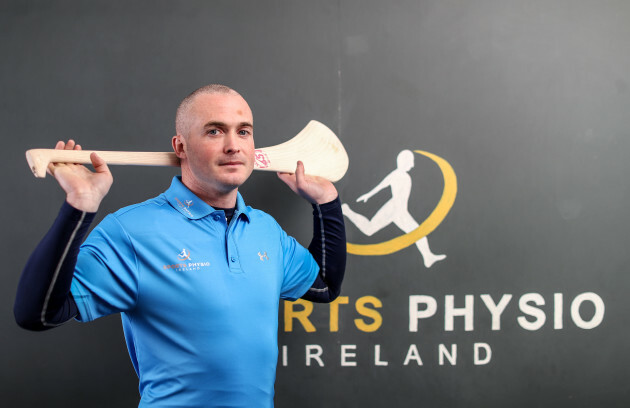 Dan Sheridan / INPHO Dan Sheridan / INPHO / INPHO
He said he'd go to the regional trial, but perhaps before that even, the decision was made.
"To be honest, I was more going out there to nearly shake Pat Gilroy's hand and wish him well. That's pretty much how it was to be honest.
"Unless I could go back in from the off full-on, I didn't want to hang around and didn't see the point in that for myself. I just shook Pat Gilroy's hand and wished him well."
There was no case of closing the door, the 34-year-old adds: "I think it's a very open policy to be honest.
"It's been great and anybody who wants a chance to be there and is willing to show what they can do is given that opportunity. I think Dublin is in a healthy place at the moment and you've got all the lads who've potentially got something to offer.
"Let them all battle it out now and see who can come to the fore and make the team and make an impact within the squad. He's certainly left the door open for guys to come in.
"Moving forward, it's just good to see all the best hurlers that are in Dublin available – and pushing on and wanting to be there. And hopefully now Pat, over the next couple of months, can just gel that together."
Hitting the knockout stages of the league is a realistic goal, he reckons, as Gilroy looks to cement his panel with all of those available to him come championship.
Dan Sheridan / INPHO Dan Sheridan / INPHO / INPHO
"There's a lot of lads who are seriously talented hurlers. If that can be gelled together, you're playing Kilkenny in the first round and that has to be a bit of a target. Is that beyond the realms of Dublin winning that game? I wouldn't think so.
"If you could get that going, it doesn't take a whole lot for Dublin hurling to get on a bit of a roll. So I think you'd be targeting that game, and that would inject huge confidence going forward."
Dotsy himself is adjusting to life away from the inter-county bubble. He's enjoying it, and kept on his toes, but admits that there's certain parts that he misses.
"It can be a bit weird at times," he continues.
"I'd have known last year that this was coming, I suppose mentally I was prepared for it. I was always quite obsessive about it when I was in the bubble so it's given me a chance to step back.
"I've found myself doing a few other things that I've wanted to do and get involved in other things. It's nice in that regard.
"Obviously there's elements you miss and you miss that comradery in the dressing room. The lads are going forward now to try and build up again and obviously that can be a special thing to be part of.
Exclusive Six
Nations Analysis
Get Murray Kinsella's exclusive analysis of Ireland's Six Nations campaign this spring
Become a Member
"From your own personal point of view, it was the time to move on for myself."
A games promotion officer across both hurling and football over the past few years, O'Callaghan is linking up with the Dublin U16 development squad as a coach from next week and looking forward to that 'new buzz'.
Cathal Noonan / INPHO Cathal Noonan / INPHO / INPHO
He's heading to Africa in April with Alan Kerins on a 'Self Help Africa' programme and enjoying the fresh opportunities that are arising.
Without having to balance Dublin commitments, he's relishing lining out across both codes for his club St Mark's in Tallaght this year, but that said, he'll miss the bubble at the same time.
"If I could do it all again, I would do the same thing. I think it is a great buzz, it is a phenomenal buzz being involved with your county panel, you build up great camaraderie, I think it is a special thing. I wouldn't in any way regret it now.
"Obviously, the demands are getting huge and they are well-flagged now but that is the way it is. I can't see that dropping back any time soon. Those demands are there, but it is a special, special place, and a place to be embraced when you are there."
Lee Keegan, Jack Guiney, Dotsy O'Callaghan and Jack Barry were speaking at the recent renovation of the Sports Physio Ireland clinic in Dublin 2, fitted out by Ardco Construction. Sports Physio Ireland are experts in sport specific injury management, returning clients to play better than they ever were before. 
The 42 is on Instagram! Tap the button below on your phone to follow us!