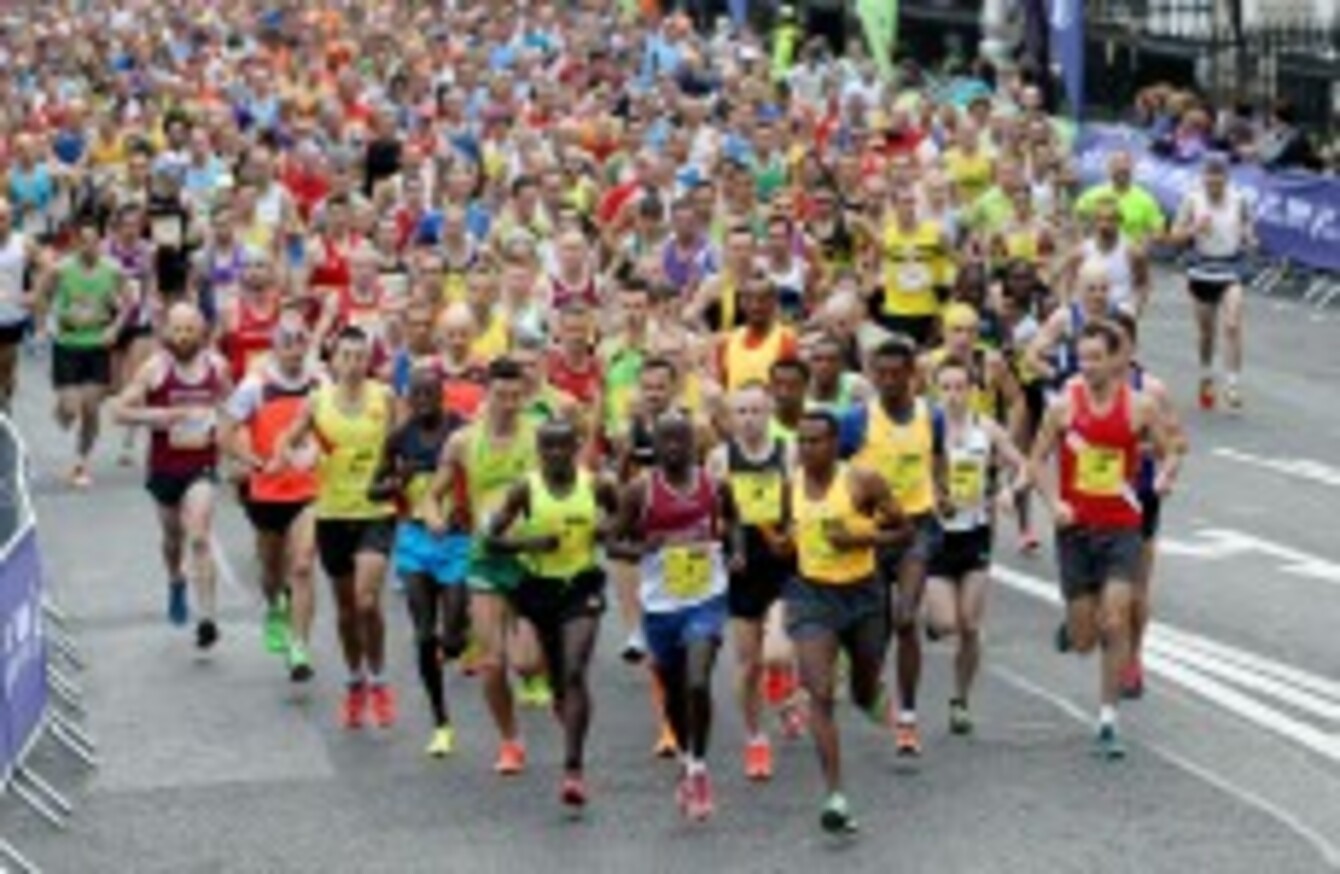 Competitors pictured in 2014, including eventual winner Eliud Too, who competes this year.
Competitors pictured in 2014, including eventual winner Eliud Too, who competes this year.
THE 2016 DUBLIN Marathon will take place on Sunday 30 October — ahead of Bank Holiday Monday — it has been confirmed.
SSE Airtricity Dublin Marathon Race Director, Jim Aughney, said in a statement that the decision was made in a bid to attract more international runners.
"We are delighted to announce that for the first time in the history of the Dublin Marathon, we have decided to move the event in 2016 to the Sunday before the October Bank Holiday Monday in order to continue to attract international runners to Dublin. This year, we have over 2,000 participants coming from the UK and Northern Ireland but we would like to see this figure double for the Marathon in 2016.
"By moving the race to Sunday, we are hoping to encourage runners to spend the full weekend in Dublin which will allow them to enjoy other activities and sights that the city has to offer before they return home after the race. Registration for the 2016 event will open in early November with information available via our website."
A record of 15,216 participants (almost 4,500 people representing 62 different nationalities and 10,800 Irish) will take part in this year's event on Monday 26 October
Reigning champion Esther Macharia from Kenya returns to defend her title this year, while Grace Momany of Kenya and Abebech Bekele of Ethiopia are also expected to challenge at the event.
In the men's event, Keyna's Eliud Too, the 2014 winner, is set to compete, while Daniel Tanui and Peter Somba (both Kenya) and Ireland's Sean Hehir, who is hoping to secure an Olympic qualifying time, are also expected to make an impact.
The marathon gets underway from Fitzwilliam Street Upper at 8.55am (Wheelchair) and 9am (main field) on Monday, with the finish line set 26.2 miles later at Merrion Square North. More details on the race can be found here.