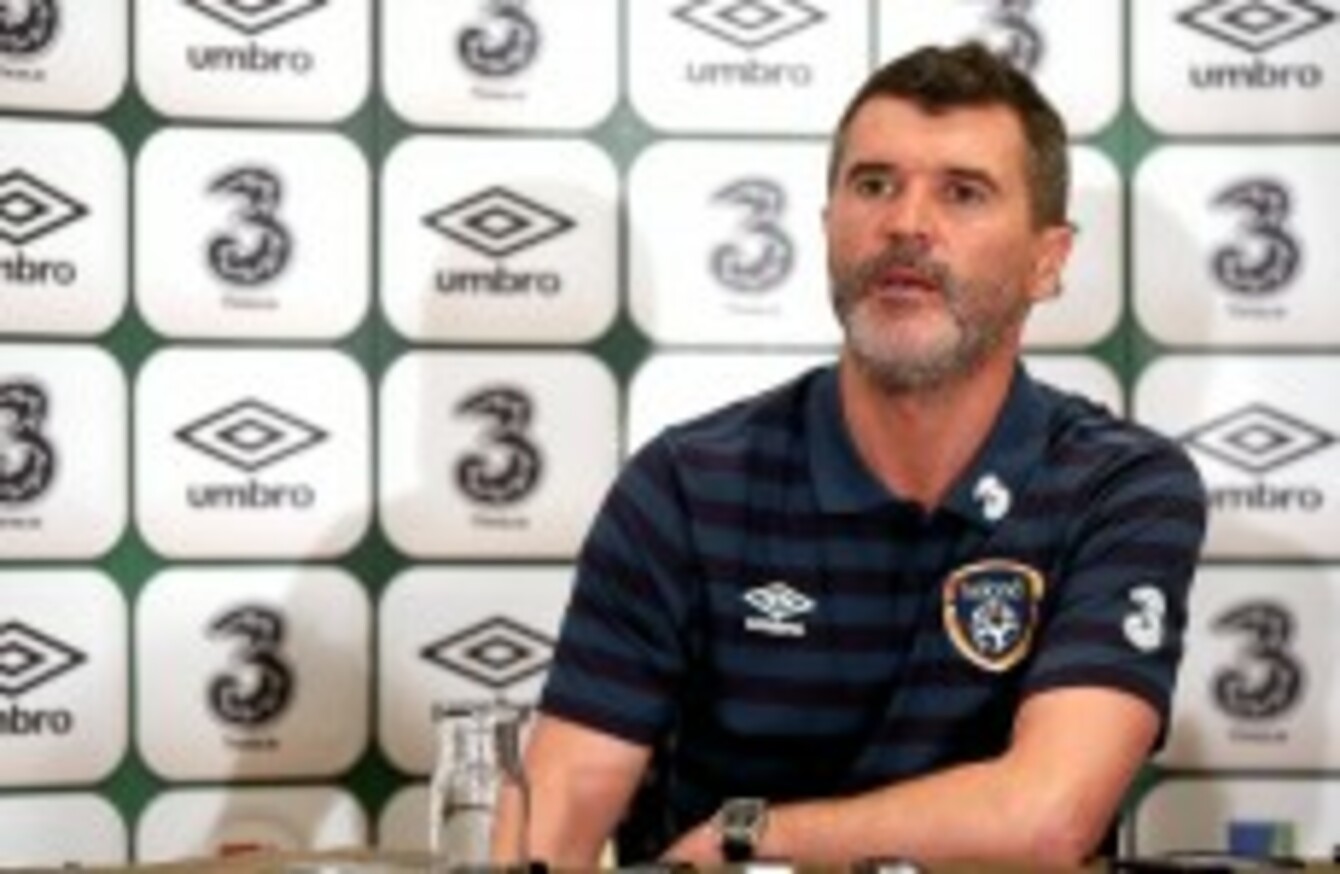 Tense: Roy Keane gives the press 'the stare' they were looking for.
Image: Donall Farmer/INPHO
Tense: Roy Keane gives the press 'the stare' they were looking for.
Image: Donall Farmer/INPHO
EAMON DUNPHY ISSUED a scathing criticism of Roy Keane last night to back up the theory that Ireland's assistant manager is a distraction to the Irish team.
Speaking on RTÉ 2FM's Game On, the pundit defended  Everton and the journalists in Keane's firing line.
The ex-international said he didn't believe it was a problem that James McCarthy had to sit out the defeat to Scotland if he was carrying any sort of injury or weakness. And he added:
"What I do think is the Keane situation is out of control. It's got to stop, the Roy Keane stuff."
Referencing Keane's remark that Ireland 'could be waiting a bloody long while' if a decision on Jack Grealish's future is left to the player's father, Dunphy added:
"They were very serious remarks about Jack Grealish, who's a young player we're trying to get. He's at Aston Villa, Keane had a go at his father in quite an intemperate way.
"Bill Kenwright, the Everton chairman, is on television tonight talking about Keane's madness. He's had a go at Everton…
"This is the Roy Keane show now, it's a circus.
"Unless Martin O'Neill gets a grip of it then it's going to get worse."
"There was the press conference," Dunphy said, beginning to list off the media storms involving Keane, "in which he's attacking journalists who are going about their job, the altercation in the hotel, book launches, controversial statements. If that goes on then Irish soccer team is going to be a circus and a joke and it's going to damage our results."
As the conversation moved on, it continued to revolve around Keane, and the assistant manager came under fire again from his former ghost writer for a lack of diplomacy.
"Diplomacy is the way you deal with that [fitness of Everton players] and it's also the way you may persuade Jack Grealish to play for Ireland – having a go at his father is not.
"Now he's effectively speaking for the FAI and the things he's saying are not things he should be saying.