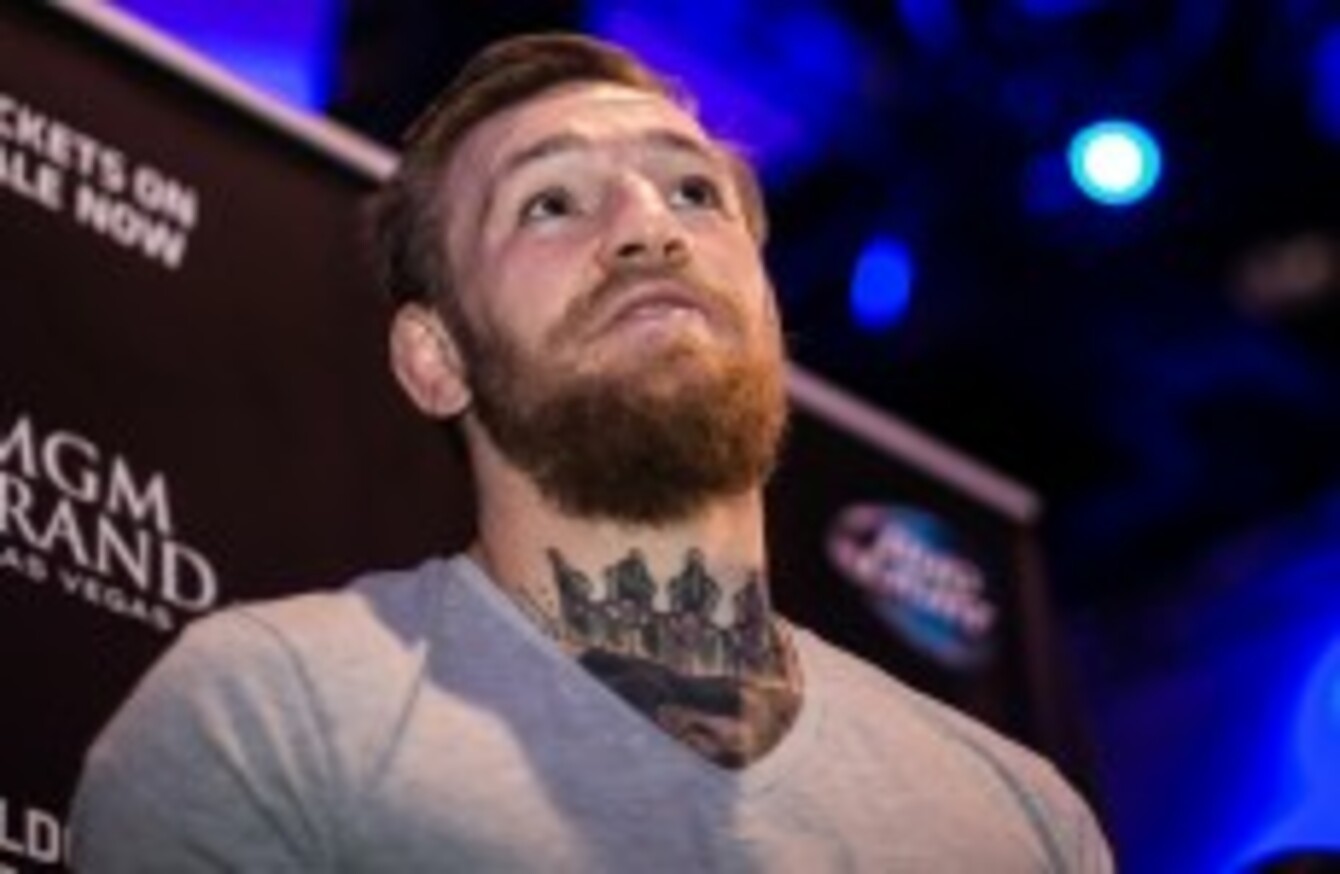 Eddie Bravo is a fan of Ireland's top UFC star.
Image: Cathal Noonan/INPHO
Eddie Bravo is a fan of Ireland's top UFC star.
Image: Cathal Noonan/INPHO
WHEN IT COMES to Brazilian jiu-jitsu, being given Eddie Bravo's seal of approval is as good as it gets.
A legend of that particular form of grappling, Bravo is a third-degree black-belt who has imparted his expertise to the likes of Ronda Rousey, Chuck Liddell, Dan Hardy and Matt Mitrione.
Bravo appeared on the Joe Rogan Experience: Fight Companion over the weekend, alongside Rogan, the well-know Ultimate Fighting Championship commentator, and UFC heavyweight Brendan Schaub.
As is generally the case with MMA-related discussions these days, the conversation inevitably turned to Ireland's Conor McGregor, and the apparent limits of his grappling game — a topic which was addressed by McGregor's coach John Kavanagh last week in his exclusive The42 column.
Schaub suggested that McGregor, a BJJ brown-belt, would struggle against elite wrestlers like Chad Mendes, before Bravo interjected by recalling a recent meeting with the Dubliner in his Los Angeles gym.
Bravo's 10th Planet facility is packed full of top-level grapplers, and despite being known more for his prowess as a striker, McGregor was eager to test himself against them when he paid a visit.
Bravo said: "Within three minutes, he shows up on the mat and says: 'Where are your best guys?' So I hooked him up with my best guys and he just kept wanting to go with all my best guys.
"Nobody does that. No UFC guys do that. From that point I thought, that's why he's good. He's looking to evolve. I've never had a famous UFC fighter ever do that. When it came down to rolling, they didn't want to roll."
The show features plenty of praise for Conor McGregor from Rogan, Schaub and Bravo, and is well worth a look. The McGregor talk begins at around two hours and eight minutes in.