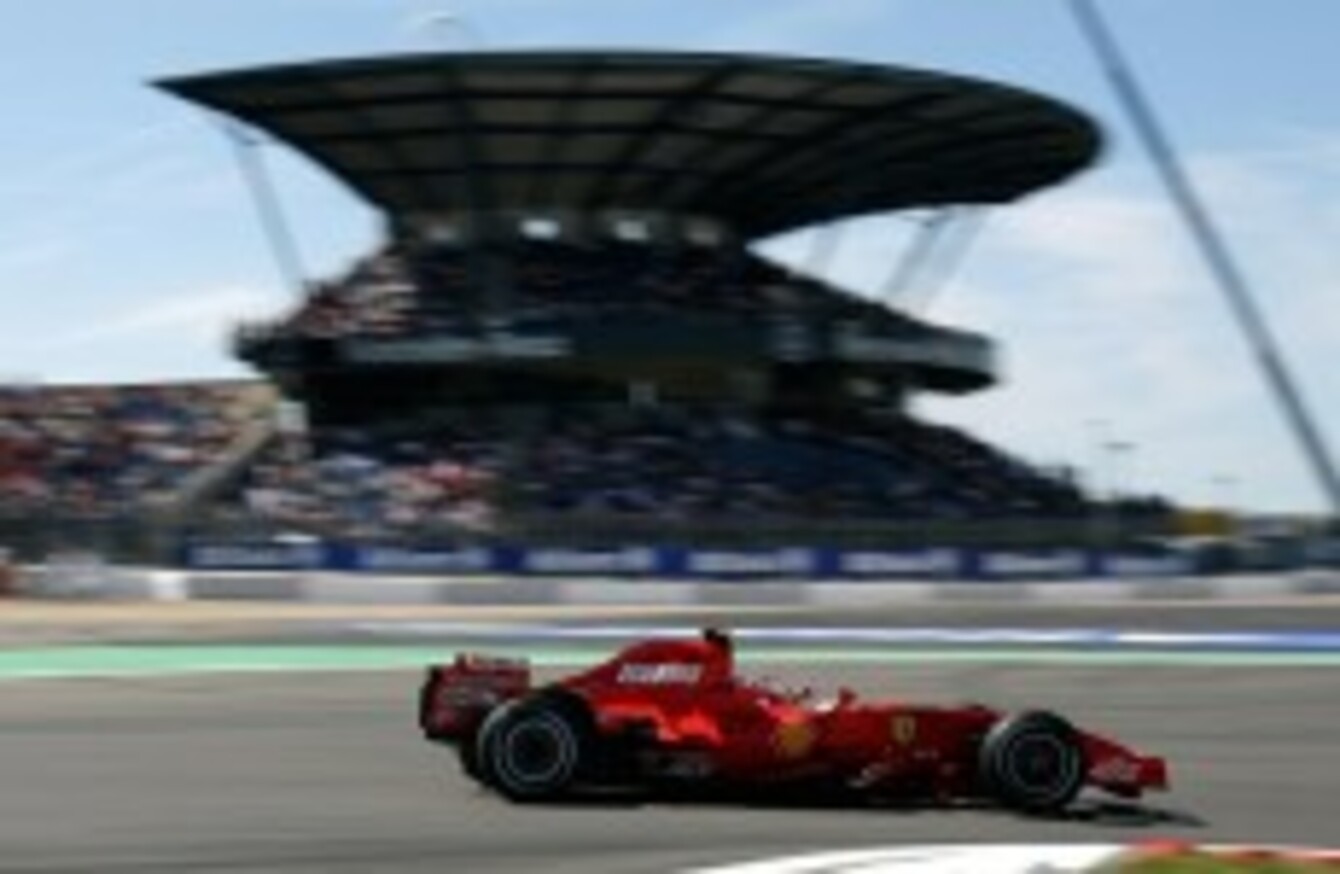 Kimi Raikkonen blasts past the main grandstand in 2007.
Image: David Davies/PA Wire
Kimi Raikkonen blasts past the main grandstand in 2007.
Image: David Davies/PA Wire
HOCKENHEIM IS READY to assume sole responsibility for hosting the German Grand Prix as the Nurburgring lurches towards administration.
The stark admission was made by circuit owner Georg Seiler on Thursday.
The two circuits have shared the race since 2009, with Hockenheim set to play host to this weekend's event, but the Nurburgring's majority shareholder revealed on Wednesday that the track is €13 million euros in debt.
"We're ready to adapt to any demands," Seiler told German sports news agency SID.
"But I think that can things can still be worked out at the Nurburgring and that we can continue with the alternating arrangement."
No bail-out
The Nurburgring's owners had been counting on financial aid from the European Union after extensive renovation work.
However, officials at the track were told last week by the EU that no decision on a bail-out would be made until at least 30 July.
That has left them with no option other than to instruct the track's management board to start an insolvency process.
Meanwhile, Nurburgring Automotive, the company that manages the circuit, says it has reached a deal with F1 chief Bernie Ecclestone to continue staging races on alternate years with its sister track at Hockenheim.
The deal would see Ecclestone taking over promotion for the race, covering all the race's costs and pocketing any revenue.
Around 56,000 tickets for Sunday's race had been sold on Thursday, sustaining hope that the sales figures of 62,000 from 2010 could be matched.
"We've made a very small profit over the last two editions and that should be the case again this year," said Seiler.
Friends in fast places
Reigning world champion Sebastian Vettel and seven-time champion Michael Schumacher have both expressed hope that the Nurburgring will be able to continue to host the German Grand Prix.
"I hope the Nurburgring is re-established quickly," said Vettel.
"It would be an embarrassment to lose this race because it's one of the oldest on the calendar."
His remarks were echoed by his German compatriot Schumacher.
"We hope that the problems are sorted out quickly," said the 43-year-old Mercedes driver, who has tasted victory at the Nurburgring on five occasions.