Adrian Peterson was a fantasy football stud last year but can he repeat it this season?
Image: Charlie Neibergall/AP/Press Association Images
Adrian Peterson was a fantasy football stud last year but can he repeat it this season?
Image: Charlie Neibergall/AP/Press Association Images
UNLESS YOU'RE TAKING part in one of those weird leagues that believes NFL players are indestructible so can't get injured during preseason, the likelihood is that the most important night of your fantasy year will take place in the next 10 days, Draft Night.
Draft Night can take many forms. It can be done live, with real people, in a room full of whiteboards and tonnes and tonnes of paper.
Or in can be done in your underpants, with 9-11 complete strangers who you've never met, never will meet, and probably wouldn't want knowing your real name.
However you go about it, the dos and don'ts of Draft Night remain the same and it's worth going over them again here.
Do – Know when your draft takes place
This is one of the biggest annoyances for any fantasy player. There you are, ready to draft along with the rest of your league when one of them doesn't turn up for Draft Night.
It's not so bad when they know they can't make it and set up an auto-pick, but when they haven't bothered and they end up drafting eight quarterbacks because the computer picks the best available player in each round, it can get mighty frustrating.
Don't – Draft a kicker/defence before the last two rounds
Every year, in every league, someone reaches for a kicker or defence way before they should. In one league I was in last year a kicker went in round nine, the same round as Andrew Luck, Michael Crabtree and Michael Bush.
Last year, there were only 30 points between the top kicker and the 10th best, over the course of a 14/15 week fantasy season, that's nothing. Compare that to running backs where Adrian Peterson had 49 points more than the second place and you see why you shouldn't touch anyone not a quarterback, running back, receiver or tight end before round 15.
Do –  Draft as many running backs early as you can
While the world of real football continues its love affair with the passing game, the fantasy world still lives and dies by the success of running backs.
Now, if you have the first or second pick in the first round and can draft Drew Brees or Aaron Rodgers, fire away. If not, I'd be tempted to leave a QB until round four or later for the simple reason that there is huge depth at the position. Last year, 10 different quarterbacks averaged 17 or more points per game whereas only three running backs averaged more than 15 which gives you much more incentive to grab them early.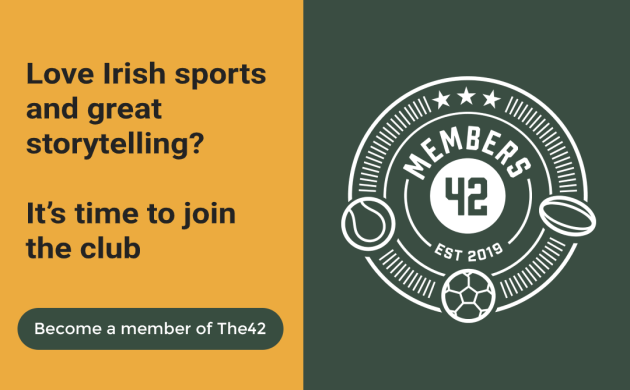 With some of his best receiving options injured or in jail, Tom Brady is a risky top 5 pick this year.
Image: Rick Osentoski/AP/Press Association Images
Don't – Draft more than one quarterback
Unless you're in a keeper league or you're looking for trade value down the line, it's pointless to have more than one quarterback. As mentioned above, there's a tonne of depth at this position and you can always pick up a decent replacement off the waiver wires if you're starter gets injured or is on a bye week.
In one league last year, I was able to pick up Matt Ryan off waivers in week 8 when Joe Flacco (I know!) was on a bye and he scored me 23 points that week so I kept him for the rest of the season -where he averaged nearly 15.5 points per game – without the cost of a draft pick.
Do – Enjoy the experience of Draft Night
I've been involved in drafts where players have been fit to kill each other by the end of the night. I'm no longer in those leagues. Like all things NFL, fantasy football is supposed to be fun and can provide a great distraction when you support a rubbish team like the Raiders or, well, yeah, the Raiders.
If you've done some research – and there's loads of it out there – you should draft well. If you haven't, open a bottle of your favourite beverage, sit back and see where your gut gets you.
Don't – Let Draft Night be the last time you check in on your team
Three years ago, I missed out on a playoff place after being beaten by one point on the last day of the regular season by a guy who hadn't changed his team in six weeks. Don't be that guy.
Fantasy football can take up as much or as little of your time as you like, but it really doesn't take all that much effort to log in and make sure all your selected starters are actually starting.  You're league will thank you for it and you'll enjoy the fantasy football experience that much more.