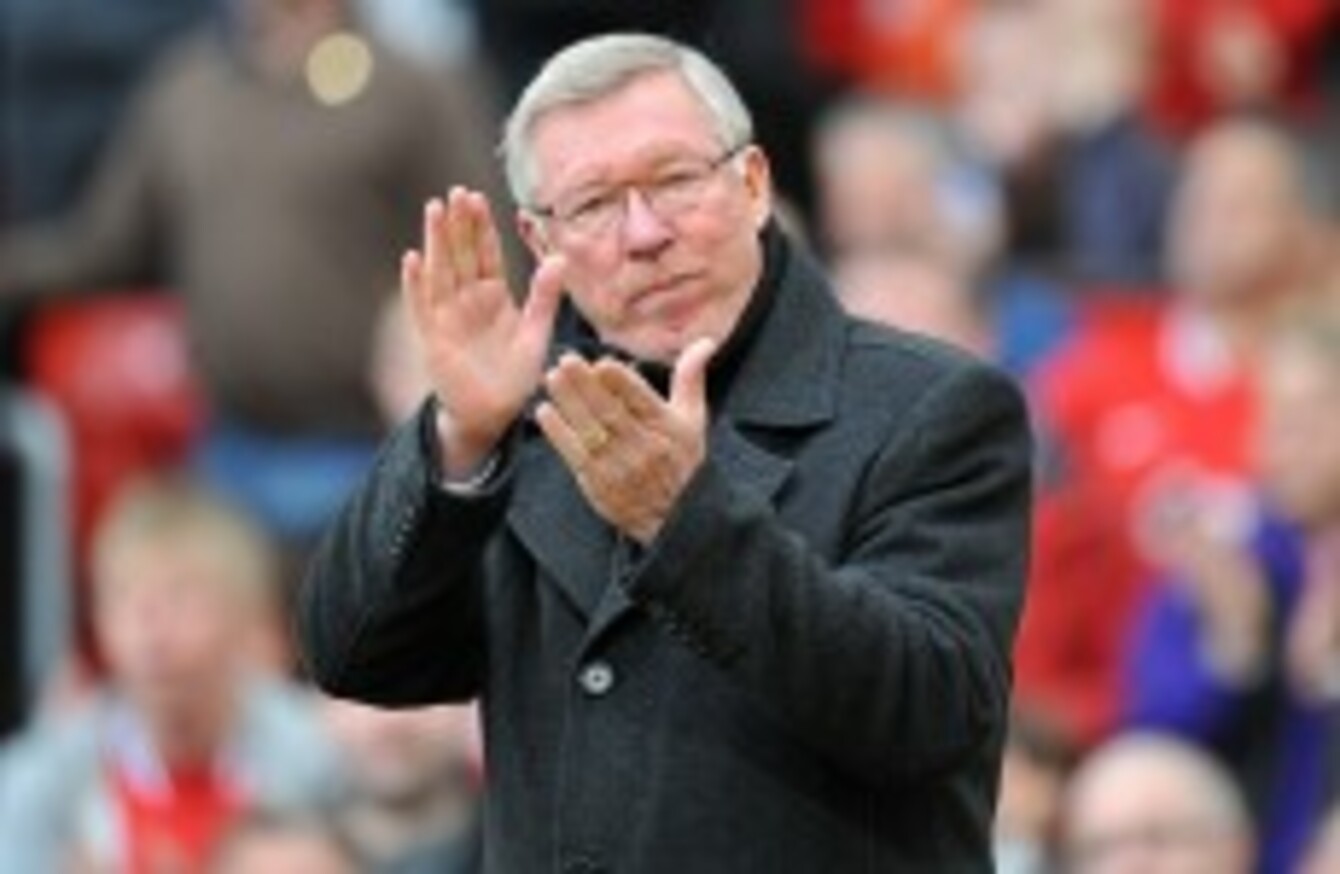 Image: Neal Simpson/EMPICS Sport
Image: Neal Simpson/EMPICS Sport
ALEX FERGUSON SAYS Manchester United could learn something from City's defensive tactics.
Ferguson suggested that if United had played more cautiously at the end of games like City do, then they, not their rivals, could be on the brink of claiming the Premier League title.
United twice let a two-goal lead slip against Everton on 22 April, with the two dropped points now looking key to where the league crown will end up on Sunday. And eight days later, United went on to lose 1-0 at the Etihad Stadium, with City again showing their ability to close out a match in a high-pressure situation.
"In the end we just ran out of time," Ferguson told The Sun. "Mancini made changes to five at the back. It is the Italian mentality and maybe sometimes we should go down that road.
"We certainly could have done with bottling up the game against Everton. If we had done a fraction of what City did then I would probably be saying quite a different thing."
Despite this, the Scot praised his club's philosophy of attack, caliming it has served them well over the years.
"It is not in our nature to put up the shutters and I like to think that it is our natural attacking, adventurous approach that has made United famous," he said. "On balance it is also a policy that has served us well in terms of trophies.
"But if we lose the league this year, there is no doubt that the pivotal match was the 4-4 draw (against Everton)."
The 70-year-old also suggested that United had paid the price for conceding six at home to City in October's Manchester derby, with their goal difference deficit also acting pivotal in the title race. The Red Devils will need a nine-goal swing on the final day of the season if both they and City win their respective matches against Sunderland and QPR.
"It wasn't so much losing, you never win them all, but conceding the rush of goals near the end. We are paying for that now with City holding the advantage," Ferguson said