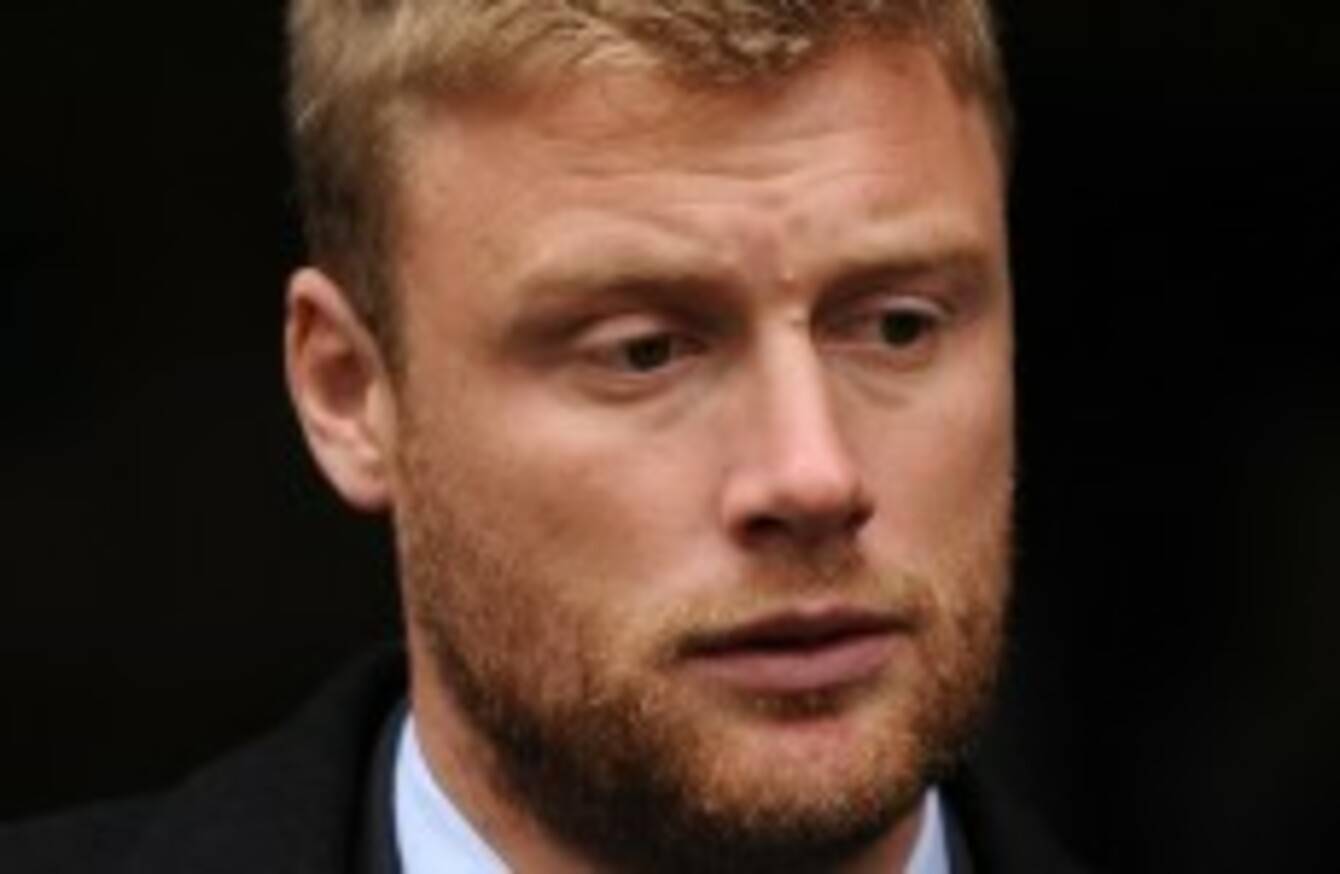 Flintoff enjoyed a hugely successful career in cricket.
Flintoff enjoyed a hugely successful career in cricket.
THE FORMER ENGLAND cricketer Andrew Flintoff has revealed he struggled with depression during the 2006-7 Ashes whitewash.
Speaking to BBC Sport for an upcoming documentary entitled 'Hidden Side of Sport', he said he struggled to get out of bed and drank in excess at the time, adding:
"I was having a quiet drink with my dad Colin on Christmas Eve 2006 [having already lost the Ashes] and as we made our way home I started crying my eyes out. I told him I'd tried my best but that I couldn't do it any more, I couldn't keep playing."
He was dropped during the World Cup following a controversial pedalo incident, and in the documentary, Flintoff also recalled how "the whole time I was on the field and throughout that World Cup all I could think about was that I wanted to retire".
He also indicated that there was an initial failure to diagnose his problem. He explained:
"All I wanted was for the doctor to tell me what was wrong but no one suggested it was depression. There's a certain sense of shame when I remember sitting in the dressing room after winning a one-day international in the West Indies. The lads were celebrating and I didn't want to be a part of it, I didn't want to do anything but sit on my own in the corner."
Flintoff eventually retired in 2010, after struggling with a knee injury for a prolonged period.