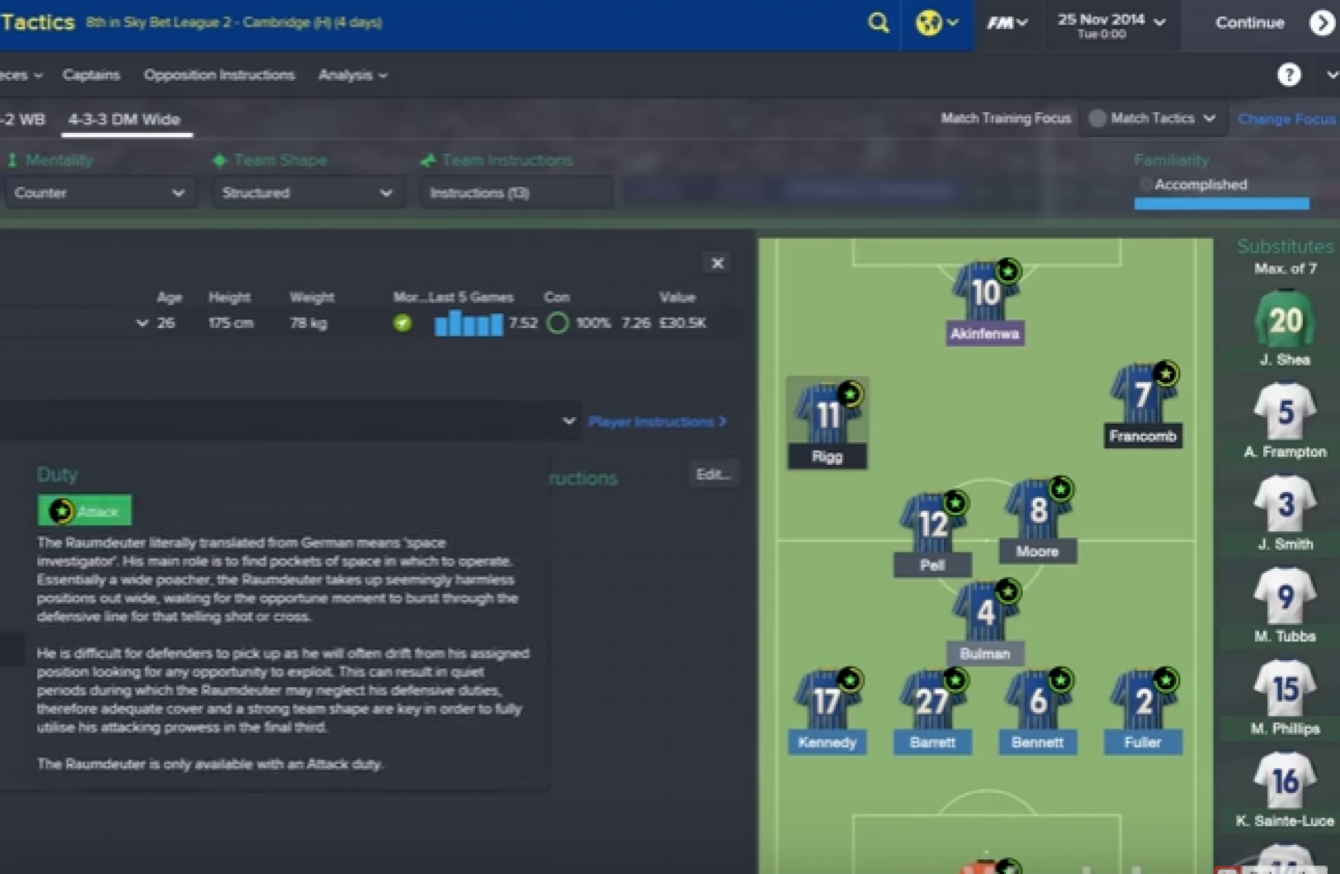 A screenshot from the popular Football Manager game.
A screenshot from the popular Football Manager game.
NO ONE IS really sure yet what impact Brexit will have on the Premier League, but that has not stopped Football Manager makers predicting what could happen in the future.
The game will include a number of scenarios, from more extreme restrictions on transfers and player movement to less stringent circumstances.
The game's director, Miles Jacobson, said in an interview with the BBC that the decision to incorporate Britain's vote on EU membership into the game was taken in the immediate aftermath of the historic election result last June.
"I started working on the feature on the Saturday morning after the vote," he said. "I was trying to work out how it would affect my business and the sport that I love.
I sat on the sofa for two days reading as much as I could from the pro- and anti-Brexit camps.
"The fact that this is going to happen in the next few years means that it really has to be in the game."
There has been much speculation on how Brexit will impact the Premier League.
Tory peer and West Ham vice-chairman Karren Brady has warned that it could have a "devastating" effect on British clubs, though former FA chairman Greg Dyke believes it could result in more young English footballers getting a chance to play at a high level.
Speaking to the BBC, Jacobson also discussed Football Manager's employment of 1300 scouts in 51 countries, which he claims is considerably more than Premier League clubs such as Arsenal and Manchester United employ.
The42 is on Snapchat! Tap the button below on your phone to add!