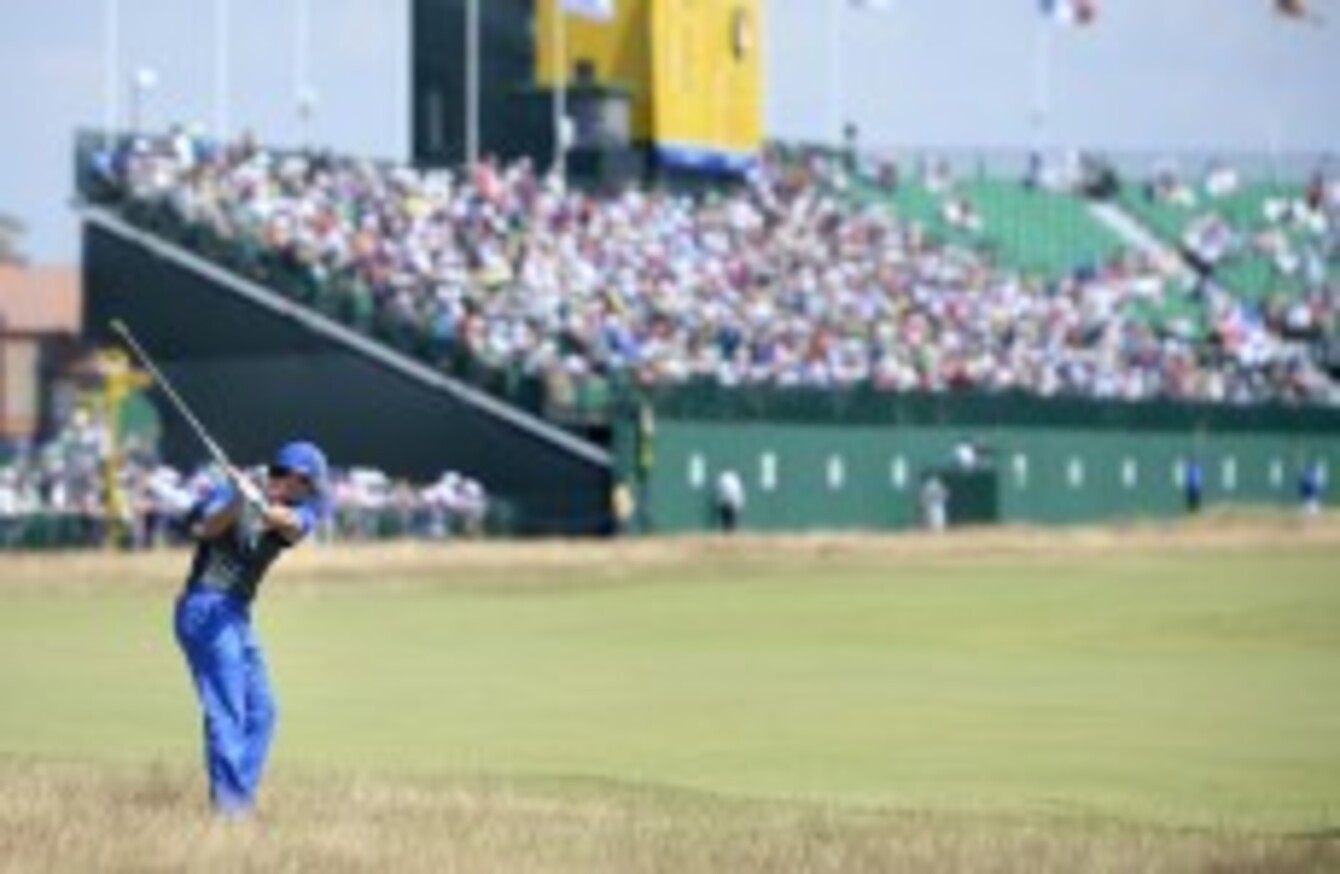 Image: Owen Humphreys
Image: Owen Humphreys
EVEN IF NOBODY manages to go lower than -6 before 2pm today, The Open Leader Rory McIlroy will still walk to the first tee with some trepidation.
It's Friday after all.
The Co. Down man has slipped to card some notoriously high scores on the second days of tournaments. Six times carding a nine-hole score of 40 or more on his last eight Friday starts.
After setting a blistering pace to the 143rd Open Championship with a bogey-free 66, that ominous Friday form is impossible to ignore.
"Whenever I go out and play on Thursdays there's not really many expectations," McIlroy explained in yesterday's press conference.
"You're going out there and you're trying to find a rhythm, and you're just trying to play your way into the round.
"When you go back out on Friday after a good score, you know what you can do on the golf course. So you're going out with some expectations compared to when on Thursday you're going out with not many.
"I think I've just got to approach it like that, and start off trying to hit solid shots the first few holes and play my way into the round."
As McIlroy freely admits, however, this is not a problem limited to recent weeks. The difficult second album of 18 holes has scuppered chances of winning throughout 2014.
"I had a bad Friday afternoon at Augusta, and then just made the cut. And then I started off horrifically at Quail Hollow on Friday afternoon. And then did the same thing at Sawgrass. That's like three tournaments in a row. That's when I was conscious of it."
And what of his famous chats with Jack Nicklaus? Surely the subject came up when he sat down with the Golden Bear:
"I didn't mention it to him. He mentioned it to me. "How the hell can you shoot 63 and then 78?"
The 25-year-old added: : "I think when I'm in a real good mindset I don't care, I don't really look at leaderboards too much. Is it a change from the last few weeks? Yeah, I'll try to avoid looking — I'll still know where I am or where I stand or what score I'm on. But I'll try not to pay too much attention to where I am on the leaderboard."
Follow that plan, and he might see his name at the top when he looks to the leaderboard around 6.3o this evening.