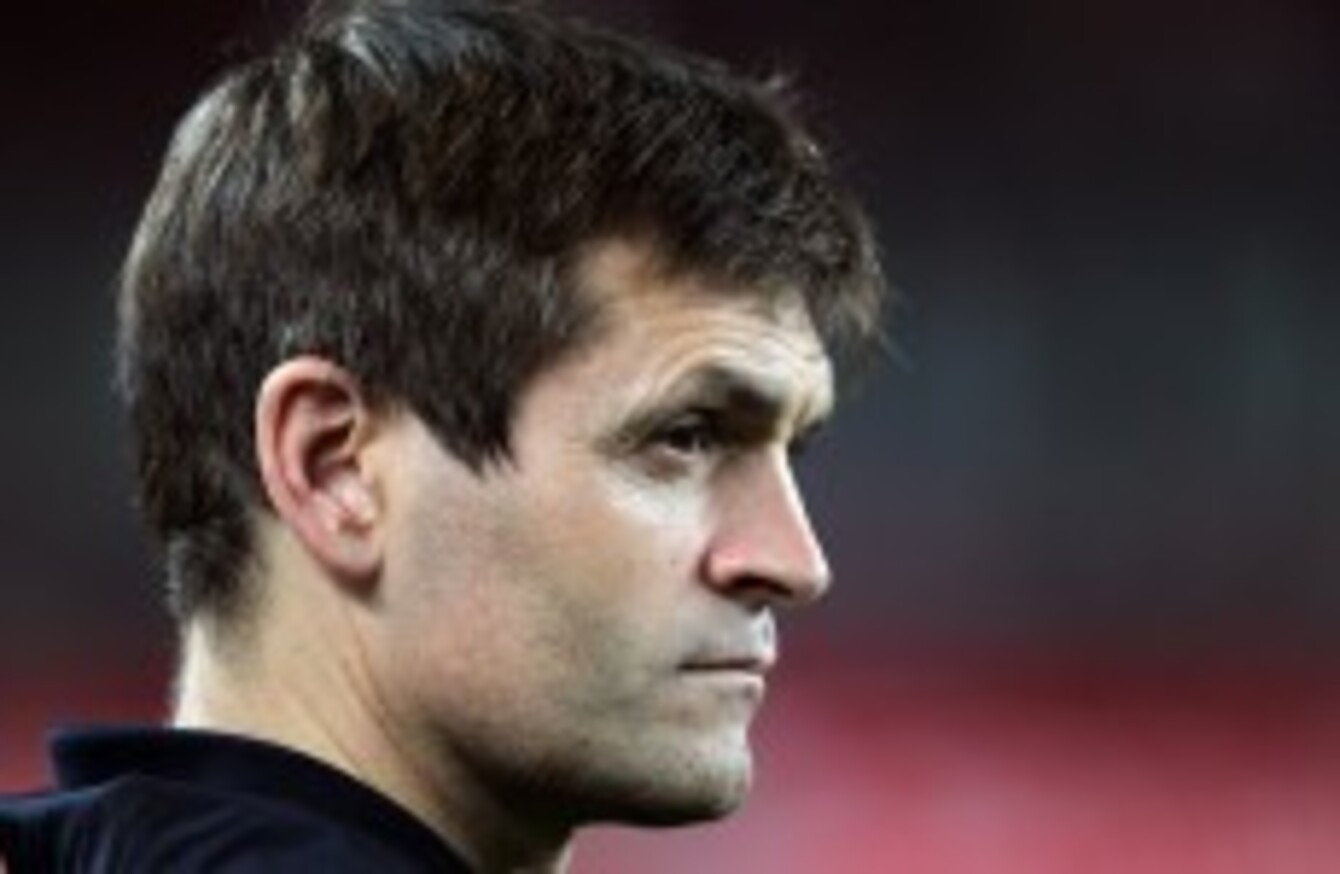 Vilanova has a longstanding friendship with Guardiola and is regarded as his 'alter ego'.
Vilanova has a longstanding friendship with Guardiola and is regarded as his 'alter ego'.
YESTERDAY BARCELONA ANNOUNCED that Tito Vilanova, assistant coach under Pep Guardiola, would be taking charge at the club following the latter's departure.
While the new manager is highly regarded in Barcelona circles, he is not particularly well known among sports fans.
With that in mind, here are ten facts about Vilanova:
Vilanova is 42 years old, and was born on September 17 1969 in Bellcaire d'Empordà, Spain.
Like many other high-profile managers, Vilanova had a largely unremarkable playing career. He played as a central midfielder, but only managed 26 La Liga appearances in three years with Celta Vigo.
Vilanova and Guardiola have been good friends since before they became professional footballers, having met as youngsters at La Masia, Barcelona's famous youth academy.
Having failed to break into Barca's first team, he went on to appear for a number of less reputable clubs, including UE Figueres, CD Badajoz and Elche CF.
He began his managerial career as technical director at Terrassa FC.
He was subsequently appointed as assistant of the Barcelona B team alongside manager Guardiola, helping the team gain promotion to the Spanish third division.
Vilanova's detailed knowledge of players in Spain's lower divisions was seen as one of the keys to the success of the Barcelona B team, given Guardiola's relative lack of knowledge in this area. He has been called Guardiola's 'alter ego' by some, thus highlighting the importance of their relationship.
He became assistant coach in conjunction with Guardiola's appointment as manager of Barca, thus becoming part of the club's remarkable rise and subsequent acquisition of 13 trophies.
He was first linked with the Barcelona manager's job in 2009, as Guardiola stalled over a contract extension.
Vilanova won't officially assume the Barcelona manager's role until after the season has ended.