THE GAA'S DIRECTOR General, Páraic Duffy, has explained his organisation's decision to host yesterday's All-Ireland football semi-final between Kerry and Mayo in Limerick, as well as defending the GAA against criticisms of being overly commercial.
With the Croke Park Classic American football clash between Penn State and the University of Central Florida taking place at the Dublin headquarters yesterday, the replay between Kerry and Mayo was moved to the Gaelic Grounds in Limerick.
Duffy admits there was a "valid argument" in the criticism of the fact that an All-Ireland semi-final was not played at Croke Park, but explained that the GAA had weighed up the potential risk against a guaranteed financial gain.
Speaking to Today FM's 'Championship Sunday' this morning, Duffy said:
There's been a lot of criticism this week of the decision to take the American football game and a lot of nonsense being talked about the GAA and being over-commercial.
"These games and these events [such as the Croke Park Classic] are going to take place in Dublin, whether in Croke Park or elsewhere. Generally, we do keep our own dates free and they're sacred.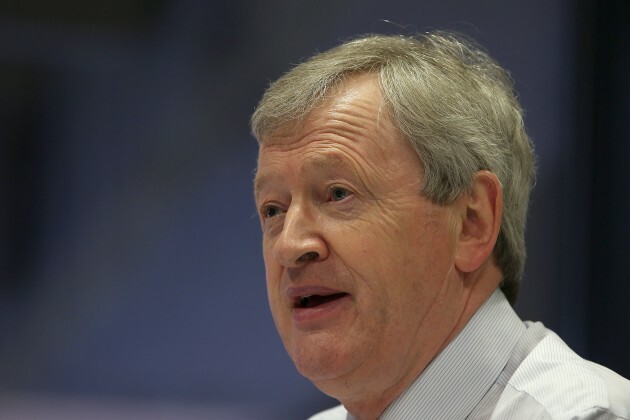 Clive O'Donohoe / INPHO Duffy was pleased by the atmosphere in Limerick. Clive O'Donohoe / INPHO / INPHO
"If these games don't take place in Croke Park, they'll take place somewhere else, probably in the Aviva. I'm sure they'd have been happy to host the game yesterday. The revenue generated in such events goes to the development of the GAA; I think that's the important point to make here.
"We host these events because we want to develop the association. We're about to launch two major stadium developments, one in Páirc Uí Chaoimh, one in Belfast. The Central Council contribution to that will be about €40million – that's not money we can say we'll just get from gate receipts or income from TV rights.
We have to be commercial if we want to grow the association, and we are competing."
Duffy was enthused by the atmosphere generated at the Gaelic Grounds yesterday, underlining that the GAA may now consider the "strong argument for saying that replays that don't involve Dublin should be played outside [Dublin]."
"You get a sense this week that we were asking people to go to Siberia or outer Mongolia; Limerick is a great stadium and they staged the game superbly last night," said Duffy.
"The atmosphere was absolutely fantastic, I've rarely experienced it at a football game and never at Croke Park. 35,000 at Croke Park would not have brought about the same atmosphere, it was absolutely unique."
Exclusive Six
Nations Analysis
Get Murray Kinsella's exclusive analysis of Ireland's Six Nations campaign this spring
Become a Member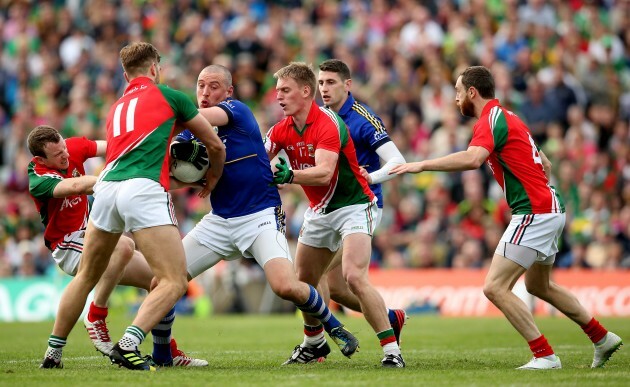 James Crombie / INPHO The Limerick crowd was treated to a thrilling game. James Crombie / INPHO / INPHO
Presenter Paul Collins also quizzed Duffy on his views of how the black card has been used by referees, as well as the overall standard of officiating in the GAA at present. The possibility of using two referees was raised, but Duffy said it would be very difficult to do.
"In general, I think we have to accept, number one, that Gaelic football is a very difficult game to referee, extremely difficult.
You could do it [use two referees] at inter-county level, but you couldn't do it across the association at club level. To be honest, we have a huge issue at the moment recruiting referees for club games, because referees don't get the respect they deserve."
Duffy is generally happy with the black card, while admitting that referees are still adapting to the change. The GAA's General Director does not see the black card becoming part of hurling, but feels it has made a positive difference in football.
"Referees have made some mistakes, but I think by and large, they have applied the rule properly. The rule is very clear – I've been at games where people have shouted 'that should be a black card' without understanding that it's for deliberately pulling down an opponent and the key word here is deliberately.
"Many times when you hear commentators or spectators shouting for a black card, they're simply not black card offences. Deliberately is the key word. I think by and large there have been some errors, and referees themselves will accept that."