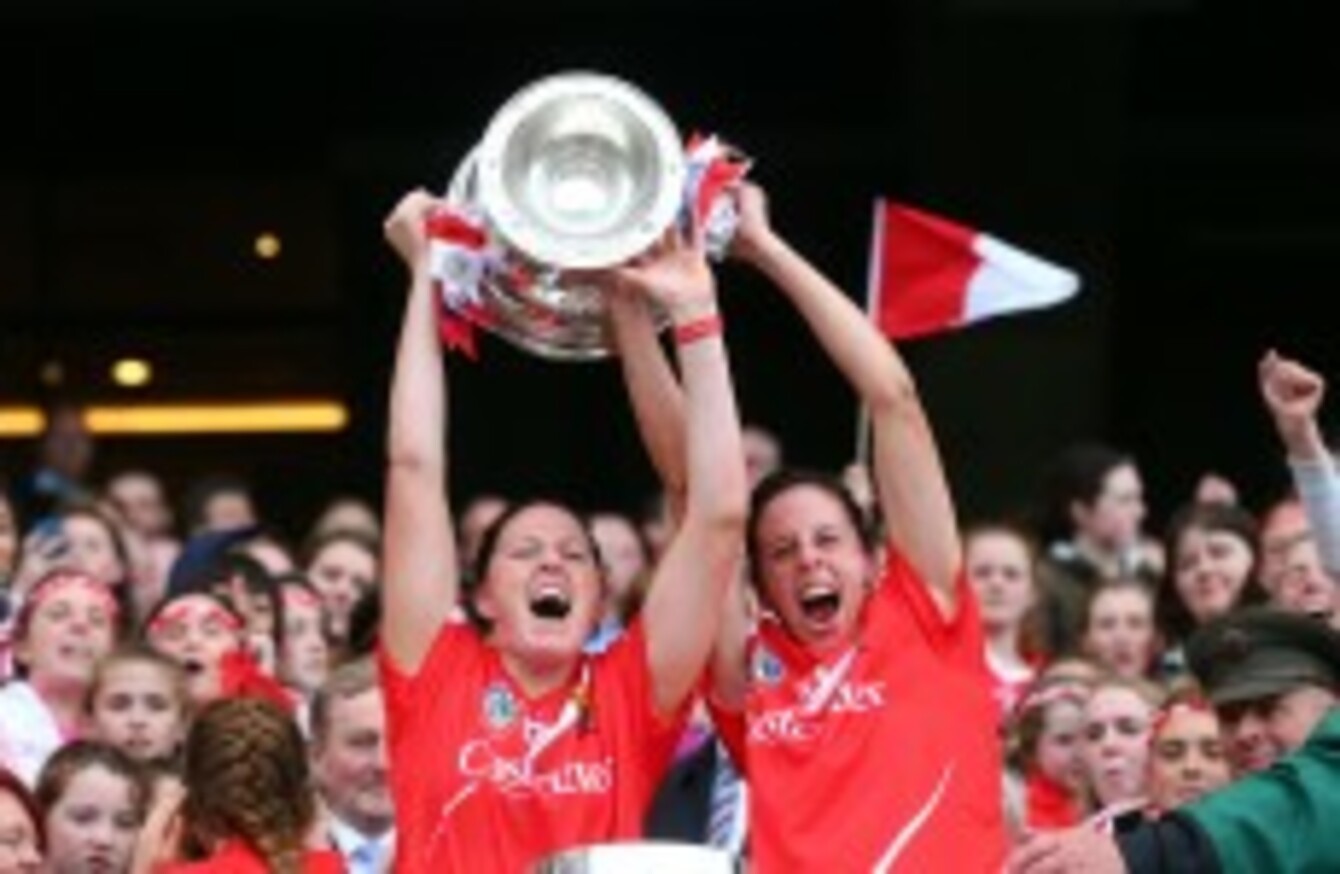 Gemma O'Connor and Orla Cotter lift the O'Duffy Cup.
Image: Cathal Noonan/INPHO
Gemma O'Connor and Orla Cotter lift the O'Duffy Cup.
Image: Cathal Noonan/INPHO
CORK STAR GEMMA O'Connor collected her seventh All-Ireland senior camogie medal at Croke Park on Sunday.
In an emotional post-match interview with RTÉ, the St Finbarrs player dedicated the victory to her mother Geraldine, who is seriously ill at the present time.
O'Connor, 30, reflected upon events at GAA HQ with The42 this afternoon from the team's Citywest Hotel base.
Before the victorious Leesiders made the journey home, O'Connor admitted that the enormity of what Cork achieved is now beginning to sink in.
"When you wake up the following morning, you're just relieved it's over and you've won something and achieved what you wanted to achieve all year.
"There's a sense of relaxation and enjoyment, in the next couple of days we will really enjoy it."
Cork's victory, much like that of the Kilkenny senior hurlers, was all the more remarkable given the backdrop of retirements following last year's successful campaign.
"From a neutral point of view, people wouldn't have expected us first to get to a final and then win it," O'Connor acknowledged.
"Galway were the form team and we lost so many from last year but we learned throughout the championship from all our games and adapted – that's our biggest strength.
"We peaked at the right time and that's down to our training under Paudie Murray.
"We felt right going into the game and we knew in our heads that we could do this."
Having achieved such incredible success during her career, O'Connor will take some time out to consider her intercounty future.
But while admitting that it gets more difficult to commit year on year, the teak-tough defender hinted that she will give it at least another season in the red shirt.
"I'd be lying if I said it doesn't," she reflected.
"Your body can't do things that you want to do or could do when you were 23 years of age.
"It just gets a bit harder, in your mind you become a bit more fearful and read into things a bit more.
"At the same time, the determination and commitment is still there and that doesn't change.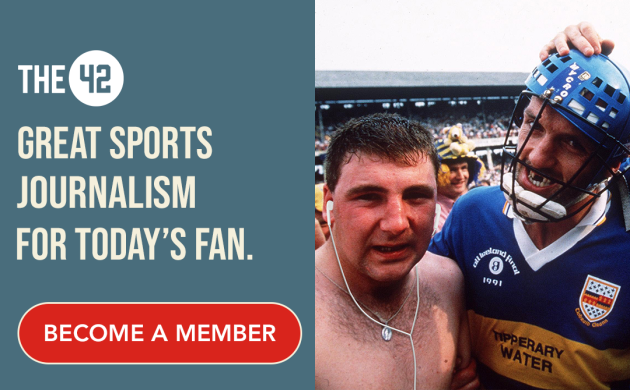 "I'm still there and maybe I'll give it another year.
"I want to finish off on a high, I don't want to be slogging away for a few years.
"I want to realise that maybe I want to finish off on my own standards as opposed to diminishing standards. When that time comes, I'll realise it."
Gemma also confirmed that her mother Geraldine, a cancer sufferer, is "really ill at the moment."
"She's fighting really hard, really sick with cancer. She's the person that's there and who I play camogie for through the years.
"She's been there at every game – camogie is her life.
"It was emotional that she wasn't there yesterday, it was extra emotional. She's in hospital at the moment."
The team here at The42 wish Geraldine well in her battle.