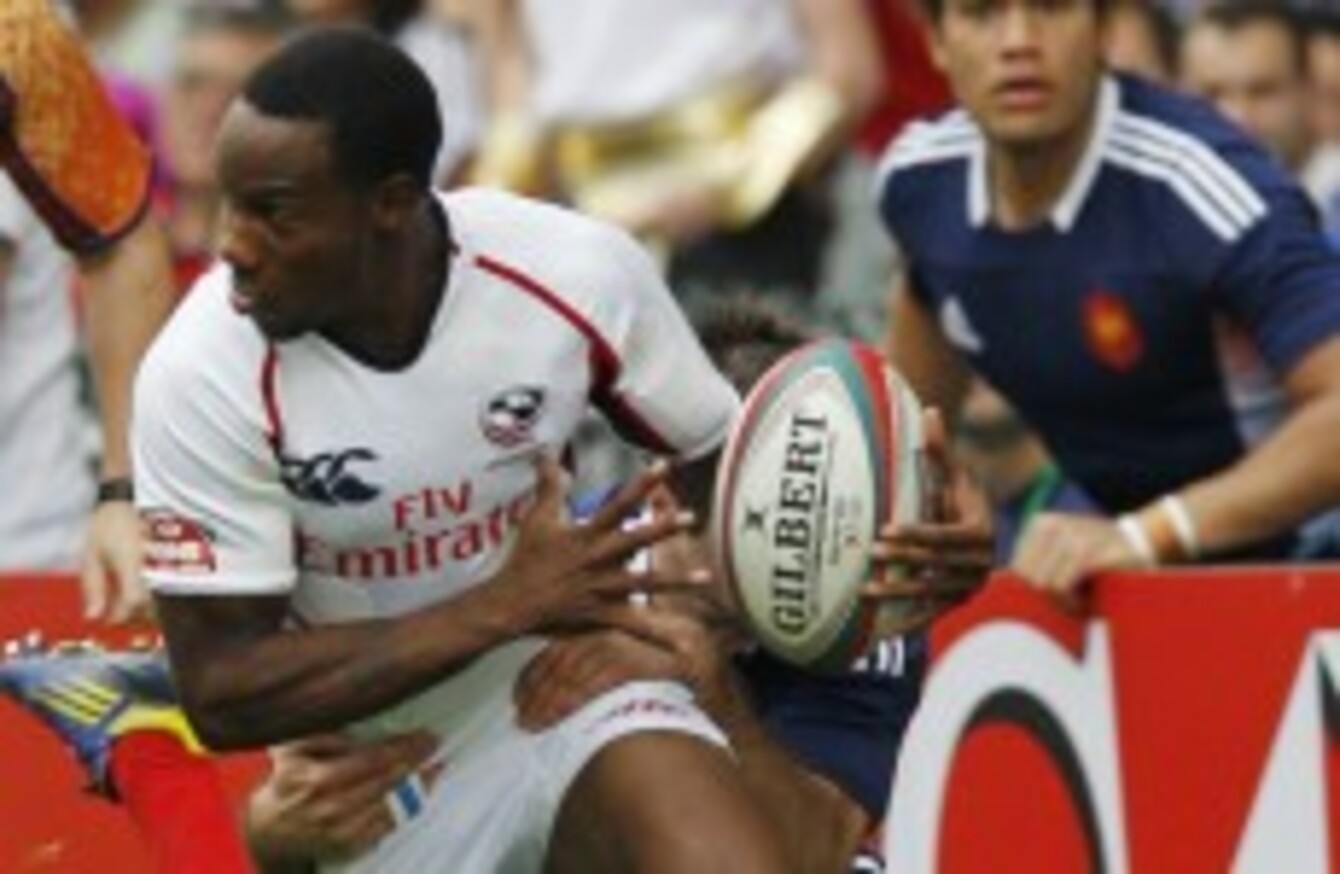 Isles in action for the USA Sevens team.
Image: Kin Cheung
Isles in action for the USA Sevens team.
Image: Kin Cheung
GLASGOW WARRIORS HAVE officially confirmed the heavily-rumoured signing of American sevens international Carlin Isles.
The former sprinter has signed a contract with the Scottish club until May 2015, although visa and medical clearances are still pending. The addition of Isles to the Pro12 is sure to be of great interest to rugby supporters in the coming months.
The 24-year-old made his name in athletics, competing in the sprinting events and clocking a PR of 10.13 second over 100m. Having become disillusioned by missing out on the Olympics for the US, Isles' attention was piqued by a YouTube video of sevens rugby.
After starting out with the wonderfully-named Gentlemen of Aspen RFC in Colorado, Isles was fast tracked into the USA national sevens squad in 2012 and has gone on to score 27 tries over the course of 14 competitions in the IRB World Sevens Series.
He spent a brief period with the Detroit Lions NFL outfit on a training contract recently, but is now looking to excel in the 15-man rugby code. While his searing pace is a huge attribute, the main concerns will centre around his relative lack of handling, contact, positional, awareness and communication skills.
Source: Grantland
However, Glasgow coach Gregor Townsend is excited by Isles' potential.
"Carlin is an exceptionally gifted athlete, who has picked up the game of rugby in a very short period of time and has had a huge impact on the sevens circuit over the last couple of years.
"He is really eager to learn and develop as a winger in the fifteen-a-side game. With his lightning pace and evasion skills, he already has an excellent base to challenge for a starting place until the end of the season."
Do you think Isles will be a success for Glasgow? Or does he have too much catching up to do?