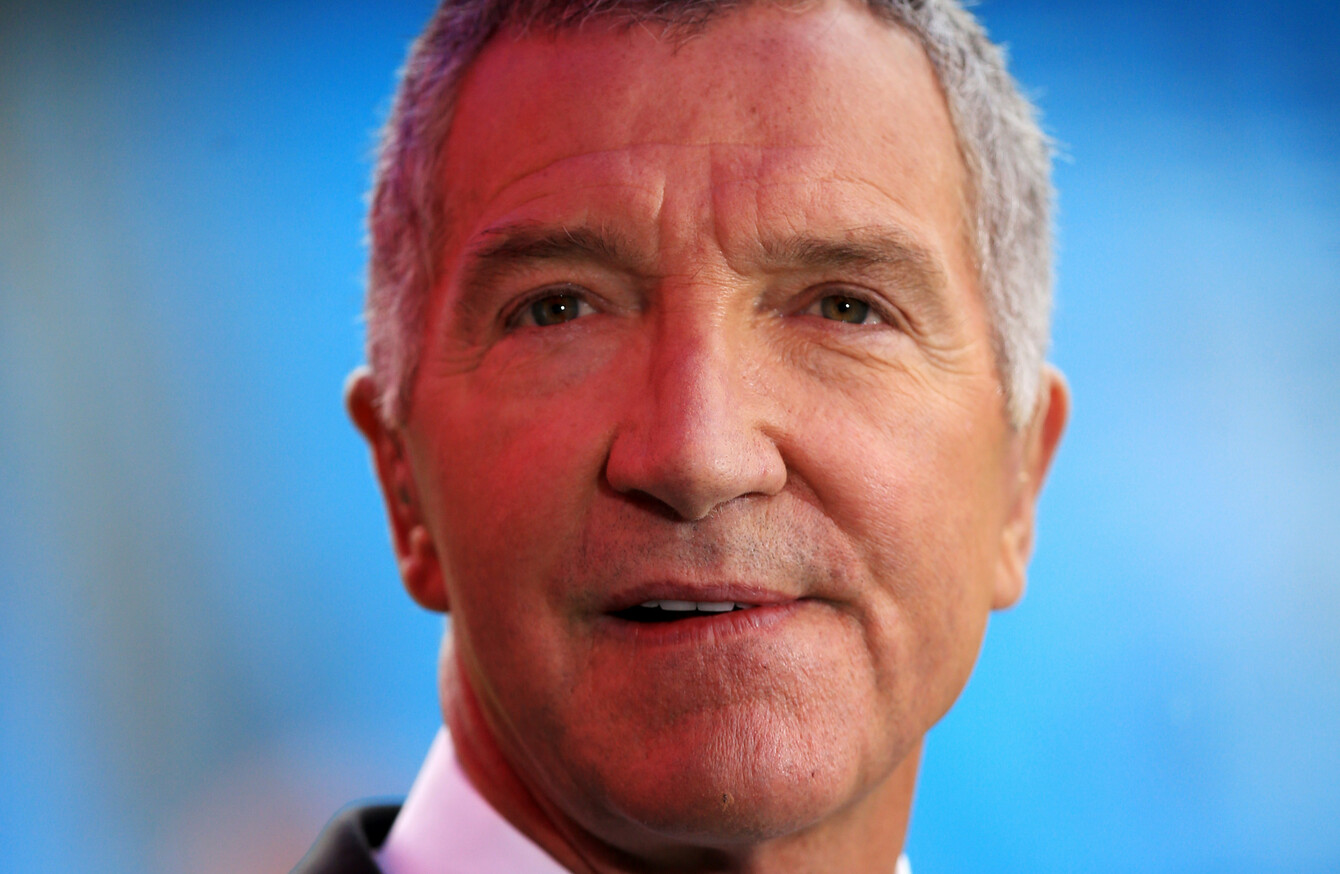 Graeme Souness (file pic).
Image: EMPICS Sport
Graeme Souness (file pic).
Image: EMPICS Sport
YOU MAY NOT always agree with Graeme Souness, but what you will consistently get is an honest opinion.
Sports coverage, particularly across the water, is often accused of being over sanitised.
Yet the Liverpool legend, whether he is on Irish or British TV, certainly won't hold back in his analysis. Once a ferocious, tough-tackling midfielder, those who knew him as a player and manager suggest Souness has softened with age as he's moved away from the pressure cooker of life in the game towards the more relaxed environment of a TV studio.
But there are still shades of the fiery, perfectionist he was during his height as a player. Last season, he walked off set during an ad break amid Sky's coverage of Liverpool-Brighton, owing to his frustration at repeatedly being cut off, but later apologied for the incident.
Souness has received plenty of acclaim for his no-nonsense style though. In 2016, Simon Burnton of The Guardian wrote that he was "still sounding fresher and more relevant than the many voices of his generation who have been and continue to be gently ushered towards the exit, a fate that remains in the very long-term future for Souness".
Brutally honest pundits, however, are not always especially popular among fans. Following the announcement that he was leaving RTÉ, veteran analyst Eamon Dunphy, in his column for the Irish Daily Star, accused the station of losing "its nerve" and living "in fear of keyboard warriors on Twitter or Facebook".
Gary Neville recently spoke of how he was questioned by the Sky hierarchy, after calling an Arsenal fan with a 'Wenger Out' banner an "idiot".
Does Souness ever feel that social media has an undue influence and is impacting how pundits and the people who run TV stations behave?
"I'm not interested in that," he says. "Maybe I should be, but I'm not. I think I'm entitled to an opinion, I've played for a long time, I've been successful, I'm not asking for people to agree with me, but I'm entitled to an opinion. The likes of someone who tweets something, they're entitled to an opinion. If you don't like what I say, don't fucking watch me."
At 65, Souness is only eight years younger than his former RTÉ colleague Dunphy. The ex-Newcastle manager says it was "a bit of a shock" when making his first tentative steps into the world of Irish TV punditry owing to the stark honesty of the discussion.
The Edinburgh native hasn't managed a club since leaving Newcastle in 2006 and says he doesn't miss being in the dressing room.
"I enjoy it," he adds of punditry. "It suits where I am now. I still get my buzz out of football, occasionally go to games and that's the kind of buzz I want. I don't want the coalface."
Nowadays, it seems, TV experts are under more scrutiny than ever. Souness and Gary Neville were recently criticised by Eric Bailly following the harsh words aimed at the defender after Man United's disappointing Premier League loss to Brighton. Similarly, Paul Pogba's agent, Mino Raiola, took aim at Paul Scholes as a result of the ex-Man United star's criticism of the World Cup winner.
"I think there's more of a spotlight," Souness says. "I think people are prepared to point out mistakes more and weaknesses."
Yet while acknowledging that the job has changed to a degree, you get the sense that Souness feels there is too much gravity attached to this side of the game, with the analysts merely the footballing equivalent to the starter of a main course.
The biggest thing that makes it a good show, an average show or whatever, is the game itself. If it's a good game and there's lots happening, it's very easy to talk about. If not, [the presenter] Tommy Martin's under pressure, what I'm basically saying is it's not our fault if it's a shit game. I think we're as good as anyone out there.
"When you're scratching for things to talk about, you can always find things, but… When it's [for example] a Madrid game with Atletico [in the Super Cup], that game was very easy — lots of goals, incidents, Costa getting in a fight with Ramos, those things the supporters and punters want to hear about. So as long as it's a good game, it's always a very easy job to do — for me it is. We're just talking football and your take on certain things."
The42 is on Instagram! Tap the button below on your phone to follow us!