TENS OF THOUSANDS of runners and spectators came together for an emotional show of defiance at the Great Manchester Run today.
American Dathan Ritzenhein and Ethiopian great Tirunesh Dibaba won the men's and women's races respectively after all the competitors observed a minute's silence and poet Tony Walsh read out a poem including the line 'Do something the city will remember'.
"There is a spirit and history of community here. Choose love," Walsh told the BBC prior to reading his poem.
The races — with over 30,000 runners young and old taking part — took place with the British Government having lowered the terror level from critical to severe on Saturday.
Some of the star names such as Peter Hook — bassist for iconic Manchester band Joy Division evolving into New Order — and former boxing world champion Anthony Crolla had had relatives caught up in the bombing at the Manchester Arena on Monday.
Hook — running in his 11th Great Manchester Run — said his daughter Jessica had been at the Ariana Grande concert and his wife had become distraught when she took the call to be told there had been an incident — fortunately for them it all ended well.
"It is important to support people and the grieving families," he told the BBC.
"Fortunately our 18-year-old daughter Jessica arrived home before it was on the television.
"Physically she was fine but she's suffered all week in other ways. My heart bleeds for other families.
"Hopefully this makes people feel a bit better."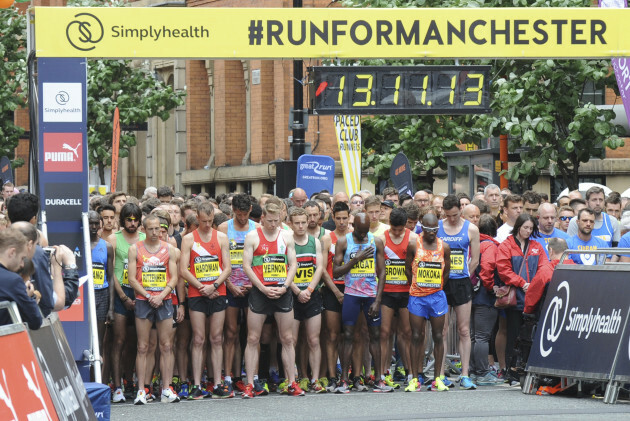 Rui Vieira Rui Vieira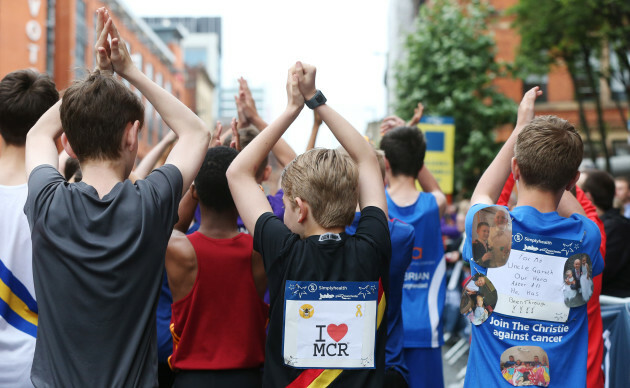 JONATHAN BRADY JONATHAN BRADY
Crolla, who held the WBA lightweight belt from 2015 to 2016, had a 17-year-old female relative at the concert.
"She is ok but she saw things you wouldn't want anyone to see, let along a 17-year-old girl, of body parts and other such horrors," the 30-year-old told the BBC.
One of the 22 people killed was 29-year-old Martyn Hett, who had been a devotee of long running British soap opera Coronation Street and especially one of its iconic characters Deirdre Barlow — to the extent he had a large tattoo of her on his left leg.
"I met him (Martyn Hett) one night and I saw his tattooo of Deirdre Barlow and I didnt know what to say to him," said one of the cast members Bruno Langley, running in the race with several of his fellow actors to raise funds for a children's hospital.
Other former sporting greats like Manchester United legend Brian Robson and St Kitts and Nevis' 2003 World 100 metres champion Kim Collins also were present — though the latter was not participating given the distance is way beyond his speciality.
Collins, one of the most popular sprinters on the circuit for well over a decade, had made a point of staying on in the city where he won 2002 Commonwealth Games gold after competing in Friday's Great CityGames.
"I wanted to stand firm and be strong for Manchester," said 41-year-old Collins, who when he won world gold the number of spectators inside the Stade de France in Paris out-numbered the population of St Kitts and Nevis.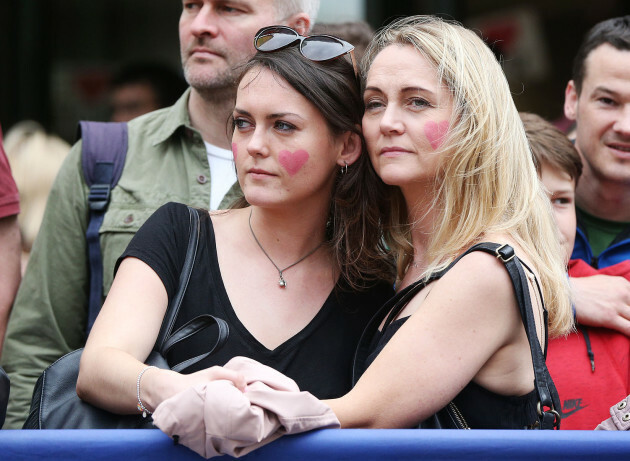 JONATHAN BRADY JONATHAN BRADY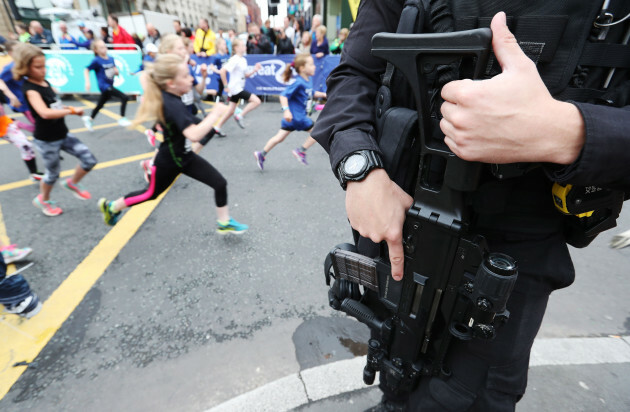 PA Wire / PA Images PA Wire / PA Images / PA Images
Manchester's newly-elected mayor Andy Burnham also took part in the 'fun run' part for amateur runners which started after the men's race.
"Emotions will come out but that's a good thing emotions should come out," Burnham said.
For his fellow Labour politician and city council leader Richard Leese, who had liaised with the police to ensure the race went ahead, it sent a strong message.
"In other places where such attacks have occurred people have stayed away," he told the BBC.
"What's happened in this city is people have been determined to conquer their fear.
"This is a message of defiance and staying together."
The42 is on Instagram! Tap the button below on your phone to follow us!