The King was but a prince before making his bow in the 6-21 to 1 – 14 win over Laois on 20 June, 1999
The Blair Witch Project was still just a terrifying rumour
Mike Myers had just become everyone's favourite faux-British spy
DJ Carey had only won two All-Irelands
Henry helped him get three more.
There were only Five Nations in that rugby Championship you've heard a lot about recently
And Scotland were the best rugby team in Europe
Scotland!
Over in America, nobody knew what a J-Lo was, but they liked this actress' move to music
If you're reading this, Jennifer; 'If you had my love' still sounds great by the way.
Source: JenniferLopezVEVO/YouTube
And music was changed forever
Meanwhile, Ireland's taste in number one hits was a little different
Though poor Shania only lasted one week before that 9PM (Til I Come) song came along.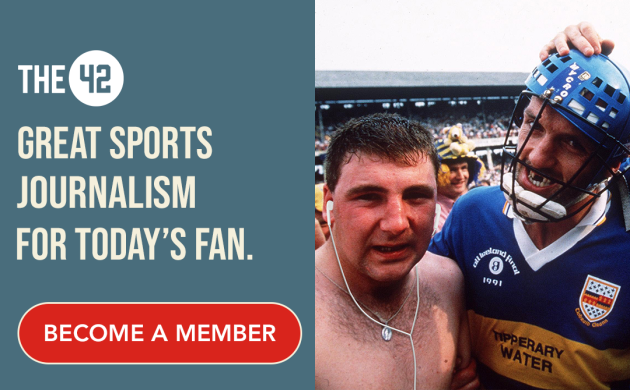 Manchester United were still in dreamland, three and a half weeks after this
It really was a golden age of music. 'Bring it all back' was number one in England!
We can imagine a young Shefflin getting ready for war with a bit of S Club in his Discman.