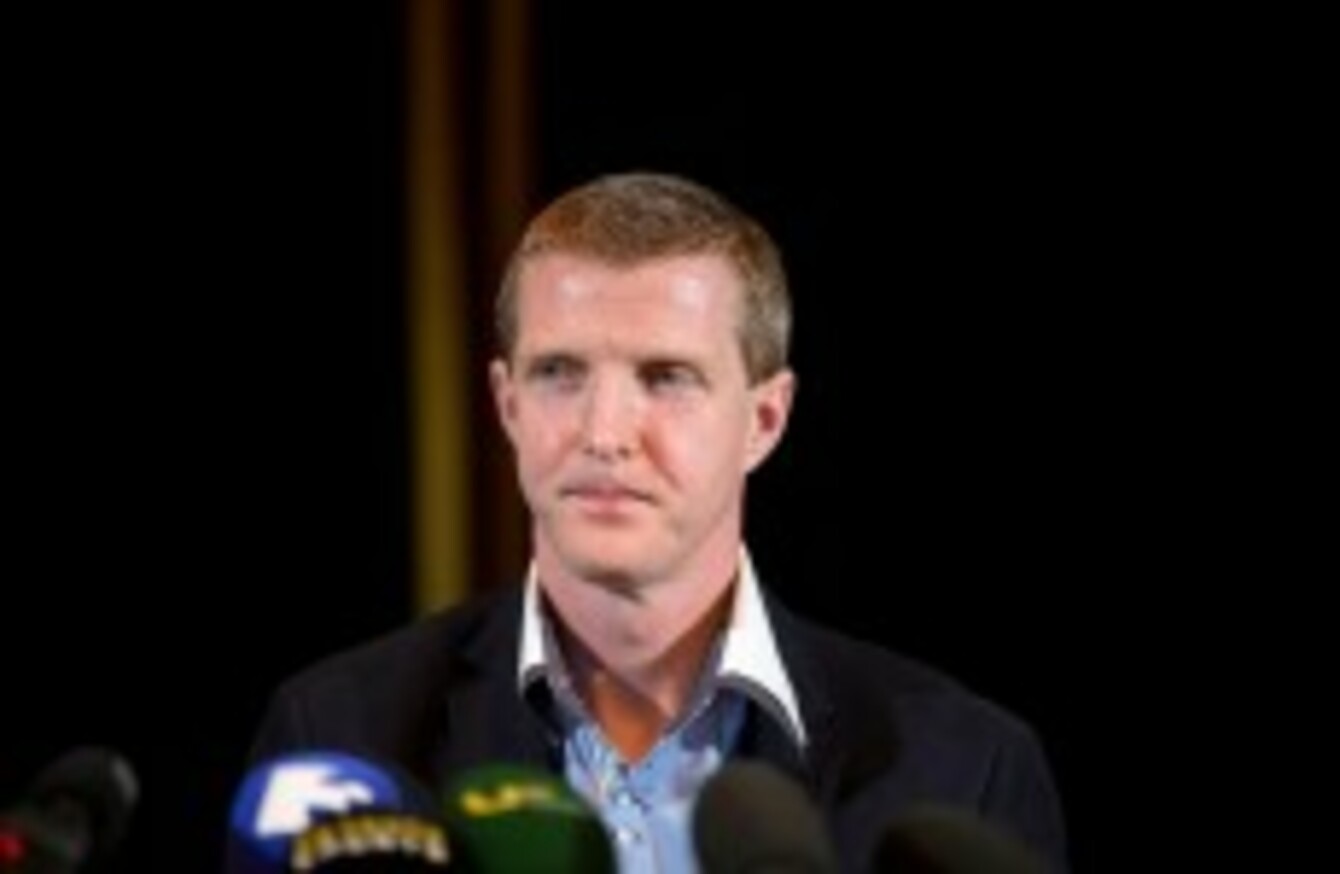 Henry Shefflin has announced his retirement from intercounty hurling but is he the greatest of all time?
Image: Morgan Treacy/INPHO
Henry Shefflin has announced his retirement from intercounty hurling but is he the greatest of all time?
Image: Morgan Treacy/INPHO
RING, MACKEY, SHEFFLIN, Rackard, Doyle, Keher, Delaney … the list goes on and on. Hurling has provided fans for generations with heroes to admire and memories to last a lifetime.
But following Henry Shefflin's retirement, where does the Kilkenny colossus rank in the pantheon of the game's greatest-ever players? And who are the other contenders who will be remembered as the very best with ash in hand?
1. Henry Shefflin (Kilkenny)
Perhaps it's because he's the most recent but in our eyes at least, Shefflin is the greatest hurler of all time. The fact that he played with the best team of all time is an obvious advantage, of course, but even in times of strife for Kilkenny, Shefflin stood tall.
For many, a stand-out moment could be one of the 27 goals or 484 points that he scored in championship hurling. But for others, it might be that superb second half performance against Galway in the drawn 2012 All-Ireland final when Kilkenny needed him most. Or the fact that he lined out in the 2010 decider with cruciate knee ligament damage.
Source: Talk Hurling/YouTube
2. Christy Ring (Cork)
This writer, unfortunately, never had the privilege of seeing Ring play in the flesh. But Ring's career statistics and the high esteem in which he is held tells you all that you need to know about the magnificence of the former Cork great.
Ring was the first player to win eight All-Ireland medals and while Shefflin is the modern-day icon, Ring is the daddy of them all for more seasoned hurling aficionados. His inter-county career spanned 23 years and in 65 appearances, he racked up 33-208.
Not surprisingly, Ring made the Hurling Team of the Century in 1984 and the Team of the Millennium.
Source: Bryansford Gael/YouTube
3. Mick Mackey (Limerick)
Mackey is Limerick's favourite hurling son and the covered stand at the Gaelic Grounds in the city is named after him. Mackey is another former player right up there with the best ever to grace the game of hurling. He won five Munster titles and three All-Ireland crowns before retiring in 1947.
Mackey's Limerick breakthrough led to a dominant period for the county from 1933-1940. Operating at centre-forward, Mackey was simply untouchable and he finished his intercounty career with 47 championship appearances under his belt. At club level, Mackey also won 15 county titles with Ahane.
Like Ring, Mackey was named on the Hurling Team of the Century, at centre forward, and on the 2000 Millennium Team.
Source: gaatvland/YouTube
4. Nickey Rackard (Wexford)
A statue of Nickey Rackard in Wexford town was unveiled in 2012 and captures the former Slaneyside star with ball in hand, just about to unleash a shot on goal. It was a sight that Wexford fans who watched Rackard weave his magic were accustomed to during the 1940s and 1950s, as the Rathnure colossus was a prolific scorer at intercounty level.
Rackard was a dual Leinster senior medallist with Wexford but he will forever be remembered for two All-Ireland senior hurling titles, in 1955 and 1956. The latter final was a classic as Rackard and Wexford denied Cork's Christy Ring a ninth Celtic Cross. In a remarkable display of sportsmanship, Ring was carried shoulder-high from the pitch by Wexford pair Nick O'Donnell and Bobby Rackard, Nickey's brother.
A phenomenal goalscorer, Nickey Rackard raised 59 green flags in 36 championship outings, along with 96 points.
Source: Paddy Joyce/YouTube
5. Jimmy Doyle (Tipperary)
Winner of six All-Ireland senior medals, seven National League crowns and nine Munster titles, Doyle deserves his place in our list. In 39 championship appearances for Tipperary, Doyle collected 18-176 and his scoring exploits for the Premier County were unsurpassed until 2007, when Eoin Kelly overtook him.
Doyle also won eight Railway Cup medals with Munster and was named on the 1984 Hurling Team of the century and the Millennium 15 announced 16 years later. The Thurles native joined the county minor squad at just 14 years of age and went on to enjoy a stellar career at a time when, as the old saying goes, men were men.
Source: premierview/YouTube
6. JJ Delaney (Kilkenny)
The players we have mentioned so far were all scorers of renown, big-hitters capable of shooting the lights out year on year. But what about the greatest defender of them all?
JJ Delaney has earned that accolade, in the eyes of current Kilkenny boss Brian Cody. And who are we to disagree? While Shefflin was scoring for fun at one end of the pitch, Delaney was doing his stuff at the other, in typically unassuming fashion.
Delaney announced his retirement following the 2014 campaign, with nine All-Ireland medals in his back pocket, and has there ever been a more important piece of defending than THAT hook on Seamus Callanan?
Source: Paddy O'Paddy/YouTube
7. Tony Reddin (Tipperary)
Over the past 20 years, we've lived through a magnificent era for hurling goalkeepers, from Donal Óg Cusack in Cork, Tipperary's Brendan Cummins, Davy Fitzgerald in Clare and Wexford's Damien Fitzhenry. But a tribute to the greatest players of all time wouldn't be complete without mentioning the man who is renowned as arguably the greatest netminder of them all – the late Tony Reddin.
Hurling is still mourning the late passing of Reddin, who was born in Mullagh, county Galway. Reddin made one championship appearance for the Tribesmen before going on to win three Munster senior titles and three All-Ireland medals with Tipperary.
A five-time National League winner, Reddin made 25 championship appearances for the Premier County.
Originally published 25 March, 17.01
Do you agree with our list? Post your comments below: