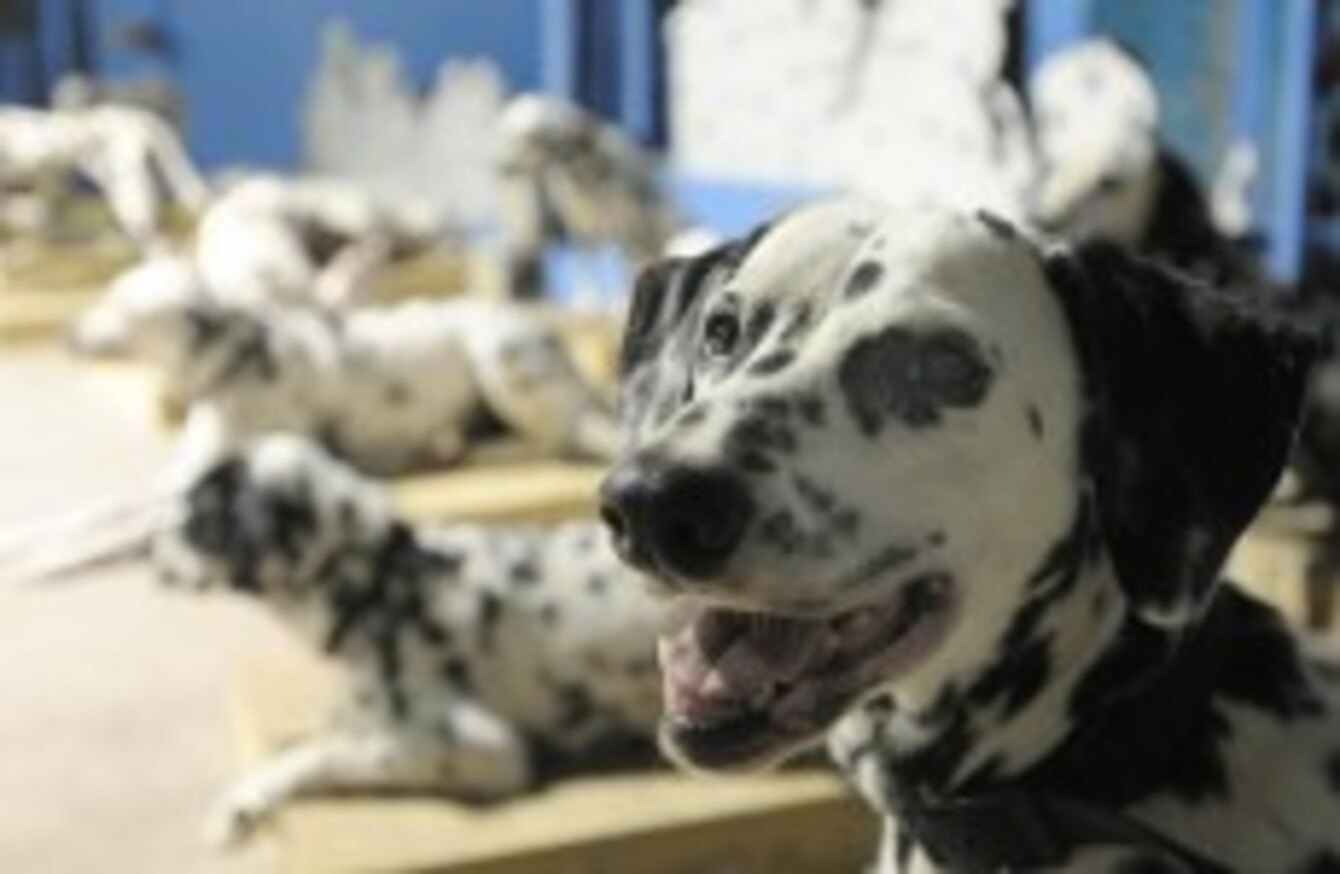 The Dalmatian dog acquired its name from a Croatian region.
The Dalmatian dog acquired its name from a Croatian region.
AS IRELAND PREPARE to take on Croatia this Sunday, we figured there'd be no harm in teaching you a thing or two about our opponents' culture and history.
So here's 21 interesting facts that differentiate Croatia from other countries:
The necktie was invented in Croatia
88% of the country describe themselves as Catholic.
Croatians can vote by the age of 16 provided they're employed. If not, they must wait until the age of 18.
The Dalmatian dog acquired its name from Dalmatia – a historical region on the eastern coast of the country.
Dalmatia is also the setting for Shakespeare's Twelfth Night play.
Croatia declared independence on 8 October 1991 and was recognised as a country by the United Nations in 1992.
Over the course of two years, James Joyce taught English in the Croatian city of Pula.
The country's most famous sports star ever is arguably Goran Ivanišević  who, in 2001, became the first and only player so far to win Wimbledon as a wildcard.
Eduard Penkala, who developed the first solid-ink fountain pen, was born in Croatia.
The country was originally founded in the first half of 7th century, following the collapse of the Roman Empire.
(The White House – Haraz N. Ghanbari/AP/Press Association Images)
The White House was built from Croatian stone that had been imported from  the island of Brac.
Croatia has a population of roughly 4.43 million – only slightly less than the 4.59 million inhabitants of the Republic of Ireland.
The Guinness World Record holder for the smallest town in the world is Hum in Croatia, which has a population of 23 people.
The largest truffle in the world, which is 19.5cm long, 12.4 cm wide and 13.5 cm high, was discovered near Buje, Croatia.
In ancient times, Ludbreg, a town in Croatia, was thought to be the centre of the world.
The median age of the population in Croatia is 41.
Over a quarter of the population live in Zagreb, the capital city of Croatia.
Marco Polo, the famous explorer, was born on the Croatian island of Korcula.
The country was part of the Austro-Hungarian Empire before World War I ended.
There is a compulsory 6-month military service for all boys over the age of 18.
Their most famous footballer ever was probably Davor Suker, who scored 45 goals in 69 appearances for the national side, in addition to playing for Arsenal and Real Madrid amongst others.
Be part
of the team
Access exclusive podcasts, interviews and analysis with a monthly or annual membership.
Become a Member