Which club did Tonton Zola Moukoko play for in the 99/00 edition of Championship Manager?


Which of these players was later revealed to be fake?


Which of these cult heroes had an unsuccessful trial at Man United, but later admitted to stepping into Alex Ferguson's shoes and signing himself in the game?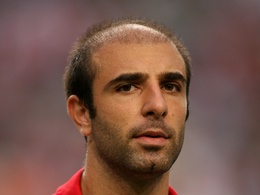 Kennedy Bakircioglu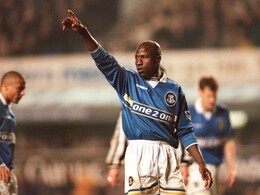 Ibrahima Bakayoko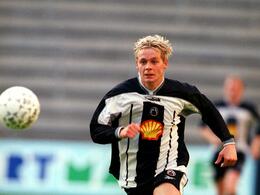 Andri Sigþórsson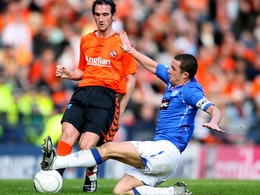 Mark Kerr


How many goals did the once-promising youngster Cherno Samba famously score in real life as a teenager over the course of 32 youth football games?


Which of these is the correct title of a book based on the Football Manager series?
Football Manager Ruined my Marriage
Football Manager Stole my Life
I'm a Football Manager Addict, Get Me Out of Here!
Dude, Where's My Football Manager Disc?


Which of these versions of Championship Manager could famously be installed on a computer without needing a copy of the CD to play it?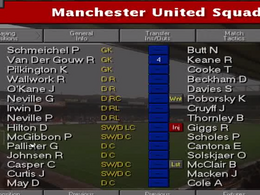 96/97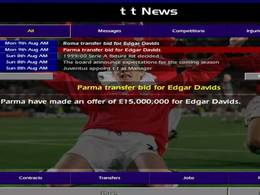 99/00
00/01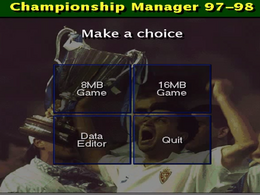 97/98


Who originally created the Championship Manager brand?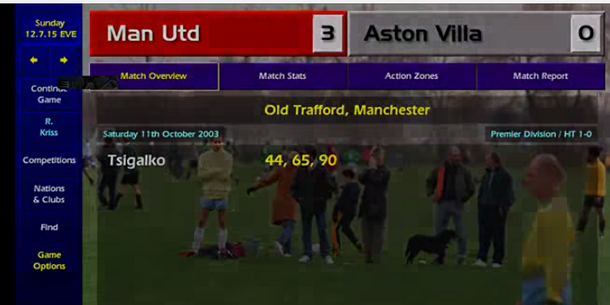 Which of these managers openly credited Football Manager with helping him learn about management?


Which then-Barcelona B player did Alex McLeish's son famously (and unsuccessfully) urge him to sign on the basis of his Football Manager stats?
Xavi
Cesc Fabregas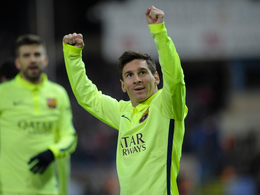 Lionel Messi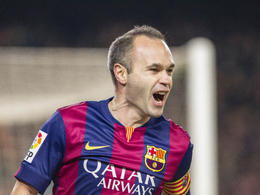 Anders Iniesta


Which keen Football Manager fan once threatened to quit the game after having an argument with the virtual version of himself?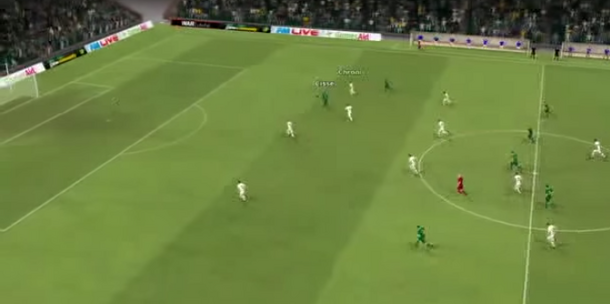 In 2010, which of these clubs did a deal with Sports Interactive to use the game's database to scout players and opposition?


Which of these things is known to have actually happened?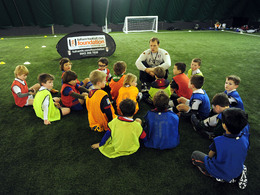 An aspiring manager dropped out of his real-life coaching course and pursued an alternate career due to his continuing inability to master the game.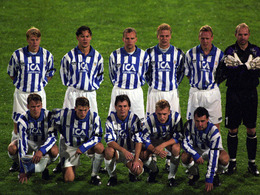 The IFK Göteborg manager once signed a player, without having even seen him play, purely on the basis of his impressive Football Manager stats.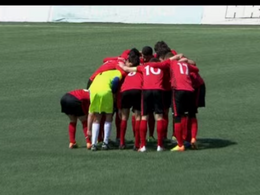 A student was promoted to manager of FC Baku's reserve team based on his success in Football Manager.
A French footballer once sued the game's makers after claiming he was portrayed as being worse than actually was in real life and thus reducing his transfer market value. Answer all the questions to see your result!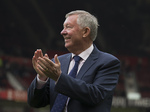 You scored out of !
Alex Ferguson
Well done! You're the best manager ever!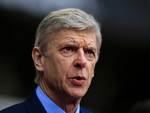 You scored out of !
Arsene Wenger
You should be respected for all you achieved even if your best days are arguably behind you.
You scored out of !
Harry Redknapp
You may not be a top, top manager, but you know your stuff up to a certain level.
You scored out of !
Paolo Di Canio
Let's be honest - football management's just not for you