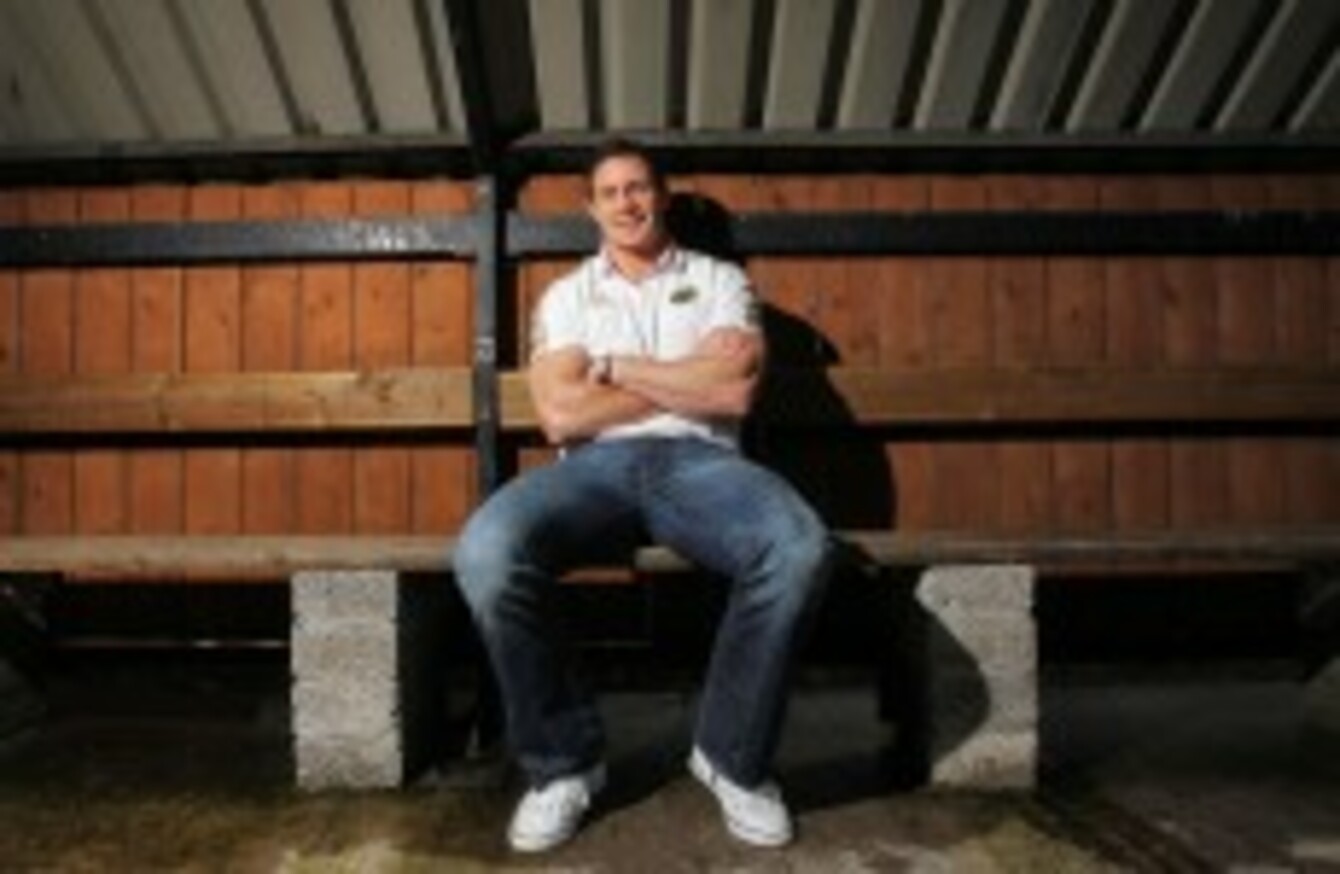 David Wallace at Cork It today.
Image: INPHO/Lorraine O'Sullivan
David Wallace at Cork It today.
Image: INPHO/Lorraine O'Sullivan
ON THE DAY his retirement was announced, David Wallace says the decision to end his career was enforced by the pain of regular training.
The Munster flanker sustained the knee injury during Ireland's pre-World Cup defeat to England at the Aviva Stadium.
In March he returned to Rabodirect Pro12 action with his province for the trip to Aironi.
That proved to be one of only three appearances before today's announcement.
"When it happened, the last thing I was thinking about was retiring ," said the 35-year-old today, "but ironically, the closer I came back to playing the more I went the other way. It was still giving me a bit a bit of pain."
Much like Jerry Flannery, Wallace maintains that there was no merit in a 'wait-and-see' approach. The pain was present on a daily basis, only when taking a powerful anti-inflammatory was he able to function normally.
"I suppose I just needed to give it a shot and see what it was like. I got to a certain level, but I was on diaphene to get through training and matches.
"If I came off it then I'd be limping around the place and I would be quite angry. So, it just wasn't sustainable for me to continue at that."
Far from an instance sense of doom when he first lay stricken on the sideline, Wallace felt that the necessity to call time only dawned on him gradually. Chiefly because the rest of his body remained in exemplary condition.
"Feeling how I did outside of my knee, I would have hoped to have played maybe two, three more years. I think my age is just an arbitrary thing, it's just a number to me.
Dictated
"I didn't feel 35, I felt like I did when I was 25 and there was no reason in my mind that I couldn't play on for a good few more years."
After an outing against Connacht the last of Wallace's 203 appearances in red came in the Heineken Cup quarter-final defeat to Ulster. He is adamant that age should be no deterrent to many of his colleague's at Munster and Ireland who are pushing into their mid 30′s.
"I think (to) anyone else in that situation: Don't be dictated by numbers and figures, just go on how your body feels."